Today is the first day of fall — my favorite time of year. And the forecast? Mostly cloudy, scattered thunderstorms, 68 degrees, and a chance of Peanut. Though by this point, I'd say there's only about a 5% chance of Peanut.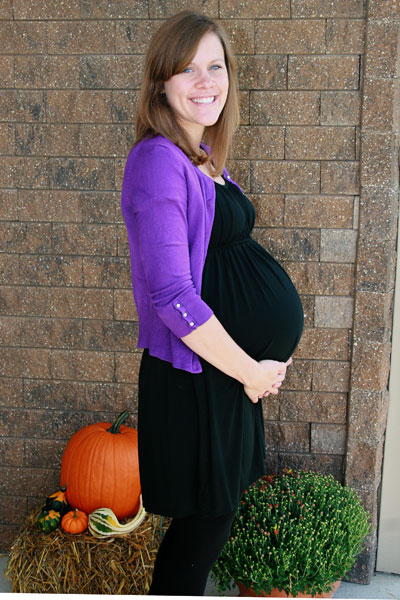 This week has been an emotional one. Anticipation. Frustration. Boredom. Concern. Peace. I've experienced it all.
There have been highs — like identifying a true contraction while hooked up to the fetal monitor at the hospital during a routine test. There have been lows — such as scheduling the induction for Monday and having to accept the possibility of prostaglandin and Pitocin in my labor process. There have been welcomed distractions — like the arrival of my in-laws from Alabama. And there have been many whispered conversations between me and Nick before falling asleep at night. Could tomorrow be the day?
We know we're operating on Peanut time now. But one way or another, this baby will be here SOON! Thank you all for your continued tweets, emails, texts, and phone calls. We certainly feel the love!