Google "how to induce labor," and you'll arrive at a long list of suggested techniques. Some are simple (take long walks, eat spicy food, have sex). Others are a little bizarre (take a spoonful of castor oil). But none are proven to actually work. There's no harm in trying, though, right? Especially when you're four days past your due date.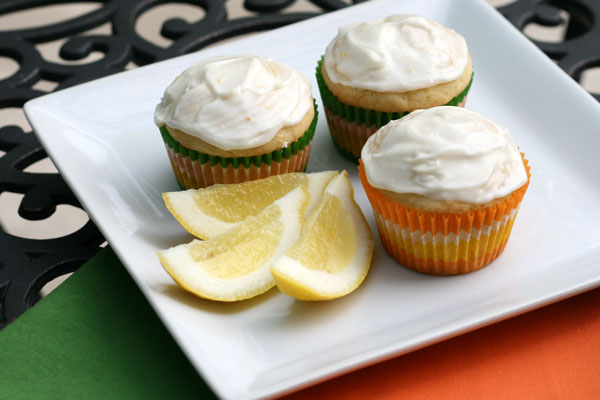 My friend shared this recipe for Lemon Drop Cupcakes months ago. She said she hoped I wouldn't have to use it. But she also said that within hours of eating one, she went into labor.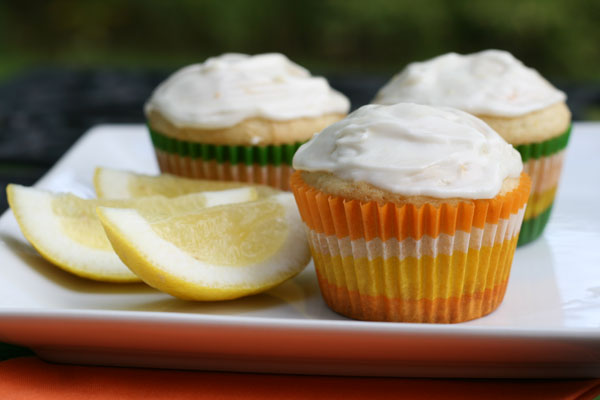 And so I baked them tonight. And then I ate two. So did Nick. Perhaps one of us will go into labor before the day ends?
By the way, they're definitely worth making even if you're not trying to coax a baby out of your womb.
Lemon Drop Cupcakes
Makes 24 cupcakes.
For the Cupcakes
1 cup butter or margarine, softened
2 cups sugar
3 eggs
2 teaspoons grated lemon peel
1 teaspoon vanilla extract
3 1/2 cups all-purpose flour
1 teaspoon baking soda
1/2 teaspoon baking powder
1/2 teaspoon salt
2 cups sour cream
For the Frosting
3 tablespoons butter or margarine, softened
2 1/4 cups confectioners' sugar
2 tablespoons lemon juice
3/4 teaspoon vanilla extract
1/4 teaspoon grated lemon peel
1 tablespoon milk
Directions
Preheat the oven to 350°F.
In a mixing bowl, cream butter and sugar. Beat in eggs, one at a time. Add lemon peel and vanilla; mix well.
Combine dry ingredients; add to creamed mixture alternately with sour cream (batter will be thick).
Fill greased or paper-lined muffin cups with 1/4 cup of batter. Bake at 350°F for 25-30 minutes, or until a toothpick inserted near the center comes out clean. Cool for 10 minutes; remove to wire racks to cool completely.
For frosting: Cream butter and sugar in a small mixing bowl. Add lemon juice, vanilla, lemon peel, and milk; beat until smooth. Frost cupcakes.