This week is a busy one. From birthing classes and breastfeeding classes to our maternity photo shoot, everything these days seems to revolve around preparation for our little Peanut. We have piles of itty bitty baby clothes to wash and hang, diapers to stack, and a pack 'n play to assemble. We have a small collection of books that we're slowly scanning, including Secrets of the Baby Whisperer and The Happiest Baby on the Block. We have pillow covers to sew, a freezer to stock, and car seats to install. Our to do list is four pages long, and we have less than six weeks until Peanut arrives. Don't get me wrong, though, we're enjoying every minute and getting more excited by the day!
It also helps to be surrounded by such wonderful family and friends. This past weekend, my mother and sister hosted a fabulous baby shower, and they didn't miss a single detail. Here are a few photos from the special day, with many more to come.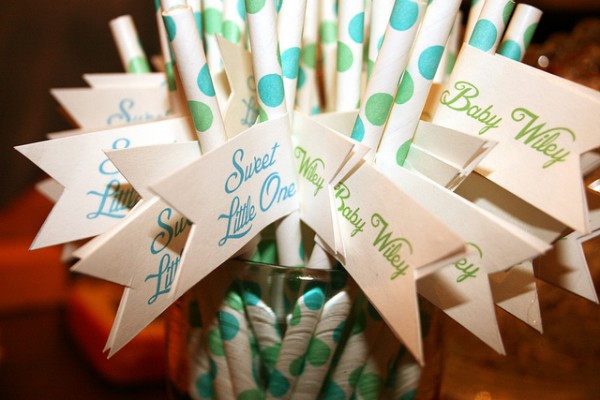 Yes, I wore a pink dress. But I promise I'm not keeping any secrets! In fact, I'm wearing a blue dress to our shower this weekend.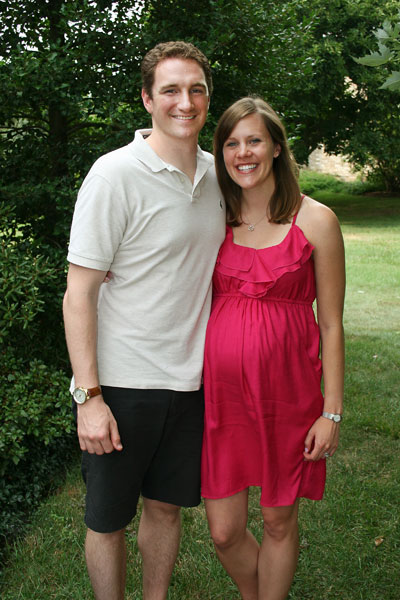 Preggo friends and new mommies, at what point did you start to feel overwhelmed? How did you stay organized?