The Wileys were in town last weekend. Which means that chocolate peanut butter ice cream had to be on the menu. Now, typically, we would just visit The Meadows. Unfortunately, they were not featuring the family favorite, and so what did I do? I broke in my new ice cream maker (thanks to BJ, Megs, and Kirsten!) with a batch of my own.
This recipe comes from The Perfect Scoop by David Lebovitz, and it's so simple. It's also dangerously decadent.
Start by whisking together half-and-half (I told you it was decadent!), cocoa powder, sugar, and salt in a large saucepan. Bring the mixture to a full, rolling boil until it begins to foam.
Remove it from the heat and whisk in the peanut butter. (Use good old fashioned smooth peanut butter for best results.)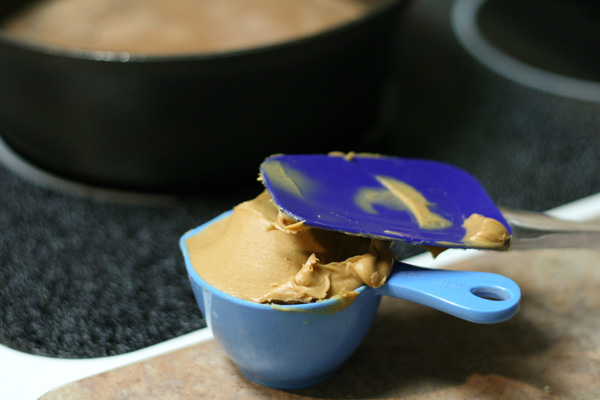 Next comes the fun part! Churn the ice cream for 20-30 minutes, or according to manufacturer's instructions. If you don't yet have an ice cream maker of your own, I highly recommend either the KitchenAid attachment or the Cuisinart. Both are so easy to use. Though our grandparents might say that we're cheating! I know they had to churn their ice cream by hand.
Try to resist eating it by the spoonful at this point, though it's tempting. But it will get so much better after it sits in the freezer overnight; I promise. And if you want to get really crazy, feel free to stir in some bits of peanut butter cup before freezing it. Oh, yum.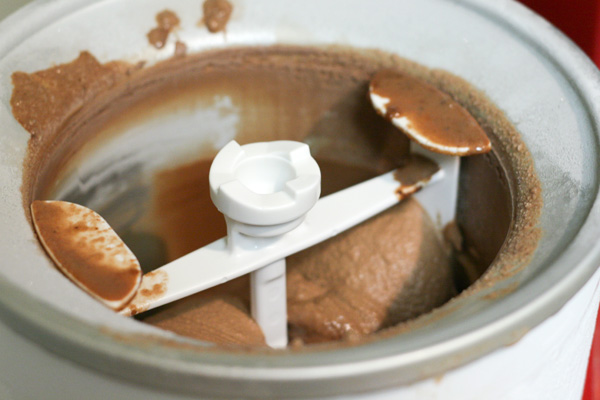 See! What did I tell you. So smooth and creamy with just the right ratio of chocolate to peanut butter.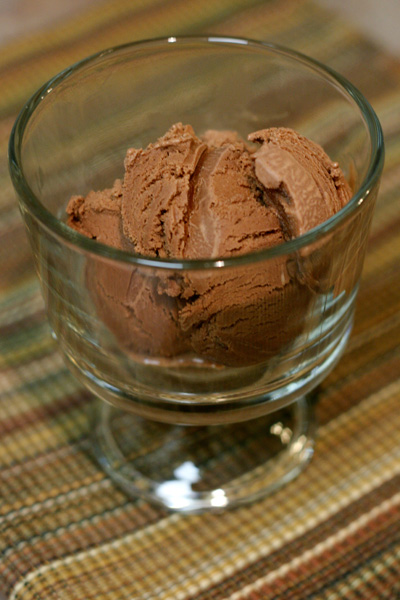 Now the question is do I make another batch of this or try a different recipe from the book?
Happy National Ice Cream Month! What's your favorite flavor?
Chocolate Peanut Butter Ice Cream
Makes 1 quart.
Ingredients
2 cups half-and-half
1/4 cup unsweetened Dutch-process cocoa powder
1/2 cup sugar
Pinch of salt
1/2 cup smooth peanut butter
Directions
Whisk together half-and-half, cocoa powder, sugar, and salt in a large saucepan. Heat mixture, whisking frequently, until it comes to a full, rolling boil and begins to foam up.
Remove from heat and whisk in peanut butter. Stir until thoroughly blended.
Chill mixture completely, then churn in your ice cream maker according to manufacturer's instructions.
(Adapted from David Lebovitz)