Previous road trip recaps: Lake Anna, VA and Asheville, NC and Huntsville, AL.
When planning our road trip, Nick and I were both excited to discover that Harrisonburg was on our route home. We had originally planned to spend a night in Knoxville, but instead, we drove the full nine hours from Alabama to Virginia to explore Nick's old college stomping grounds.
We didn't completely breeze by Knoxville, though. We drove through the city and about 20 minutes outside of it to Sweet P's Barbeque. Unfortunately, we didn't get to sample the soul food classics and Southern favorites that were featured on the Travel Channel's Man vs. Food. The humble joint was closed for the week. See my sad face?
So where did we go instead? Another Southern staple. It wasn't BBQ, but the tater tots and strawberry limeade were pretty darn tasty.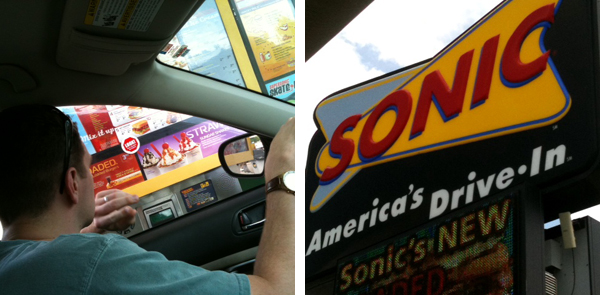 After our brief stop, we continued north on Interstate 81 to Harrisonburg.
Now I'm a bit biased when it comes to the college experience. I spent four years as a student at Penn State, I lived in downtown State College for the four years following, and I still work for the University. I love Nittany Lion football, THON, and Arts Fest. I'm a fan of Peachy Paterno ice cream, Grilled Stickies, and Original Sins. I've climbed to the top of the Old Main Bell Tower, sneaked into Beaver Stadium, and cheered for the Drum Major to land his front flip before the big football game.
But this post is not about PSU … it's about JMU.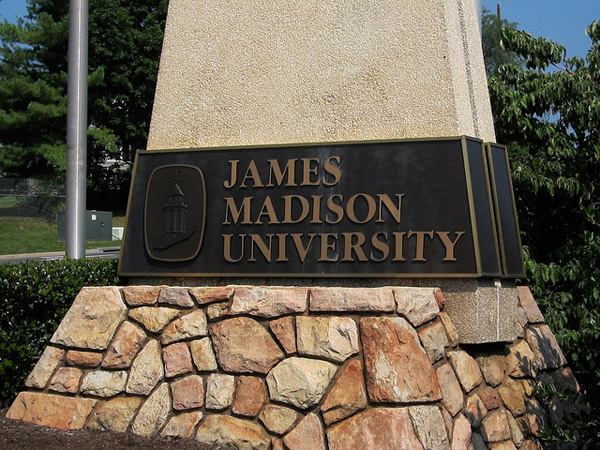 Nick graduated from James Madison University in 2004 and had not been back since 2005. He's told me many times, though, how beautiful the campus is. But I did not understand (I bleed blue and white, remember?) until our recent visit.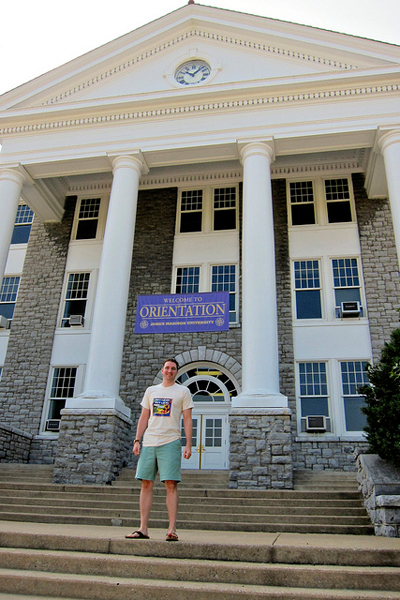 The campus sits in the heart of the Shenandoah Valley, and the buildings that line the Quad are built from bluestone — a blue-gray variety of limestone. I know this because Nick was a Student Ambassador and he told me so. I was actullay pretty impressed with how much school history he has retained.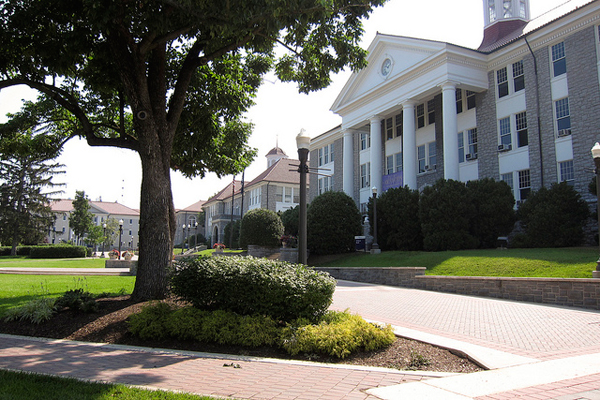 He also told me about the infamous Kissing Rock. And he swore he never kissed a girl there.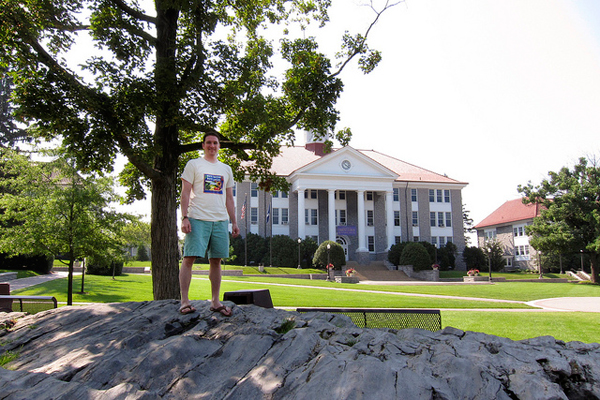 Some things on campus — like the Quad and the dorm where Nick was an RA and the cafeteria where he ate Thanksgiving dinner sandwiches — have remained the same, while others have drastically changed. Take the football stadium, for example. When Nick was a student, he said that the stadium was no bigger than the one at his high school. It's still no Beaver Stadium, folks, but it now holds its own. The team ain't too shabby, either.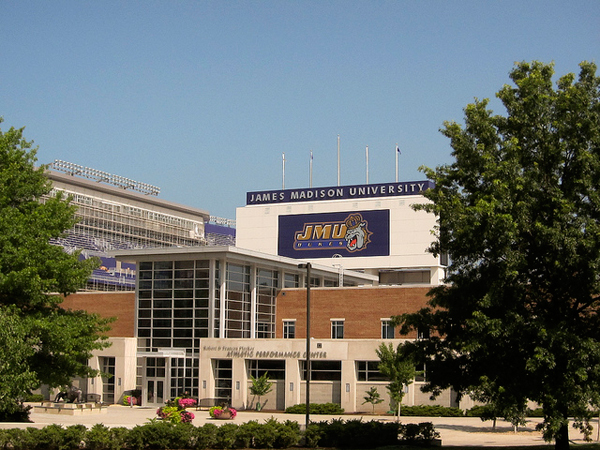 In addition to our quick tour of campus, Nick showed me the UREC where he worked, the path he walked to the ISAT building, and the apartment where he and his roommates made wine and butchered deer. Yes, my husband was an athletic, brainy, efficient mountaineer. And did I mention that he was runner-up in the Mr. Freshman pageant? He was and always will be an equal opportunist.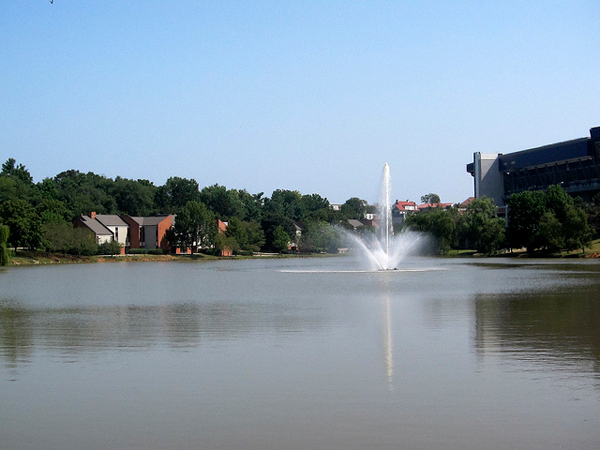 I'm happy to have finally visited the place that played such an important part in Nick's young adulthood. Though, admittedly, I'm grateful he got that Penn State degree, too!