When it comes to Americanized ethnic foods, General Tso's chicken ranks at the top of my list! Although, finding a decent General Tso's in rural Pennsylvania is a tall order. As it turns out, however, making this Asian dish at home is both easy and delicious. What we love most about it is that the chicken is fresh organic white meat, unlike the suspect "chicken" that comes in your typical Chinese takeout box.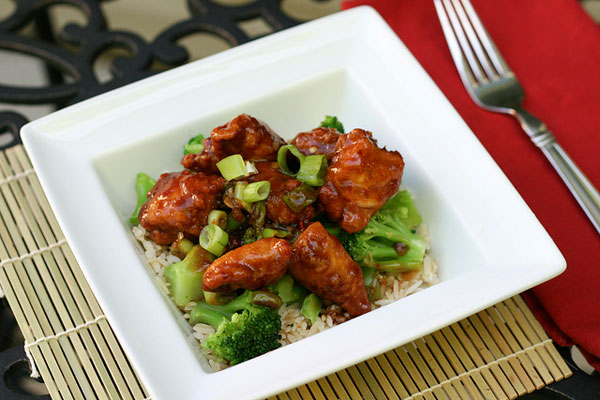 Step 1: Mix together sesame oil, egg white, soy sauce, and cornstarch. Add chicken and coat. Let sit at room temperature for 20 minutes.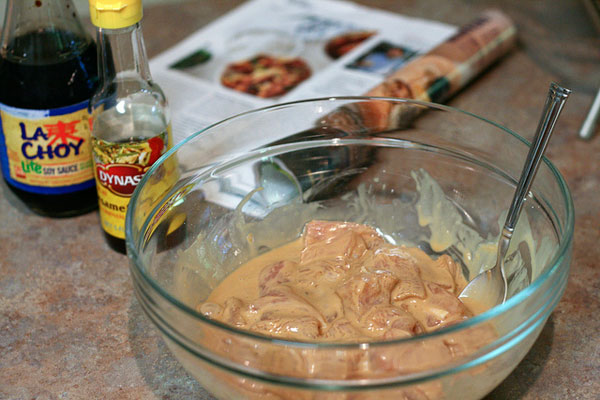 Step 2: Make General Tso's sauce by whisking together chicken broth, chili-garlic paste, sugar, soy sauce, and cornstarch.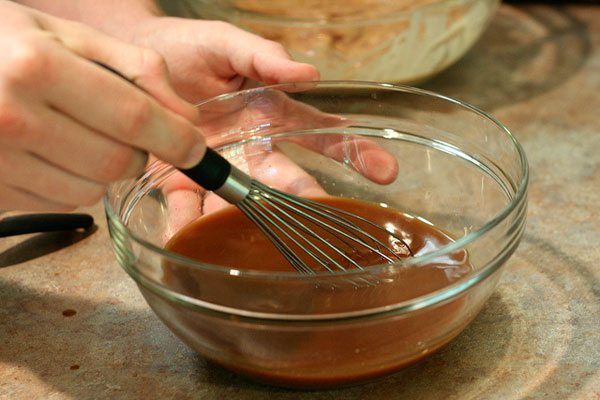 Next, heat ginger and garlic in oil until fragrant.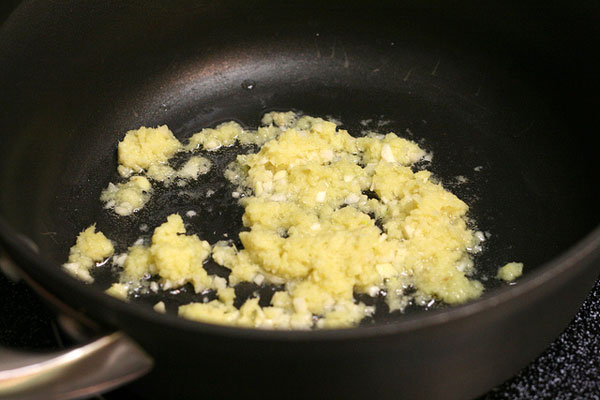 Then add sauce and cook until thick and glossy.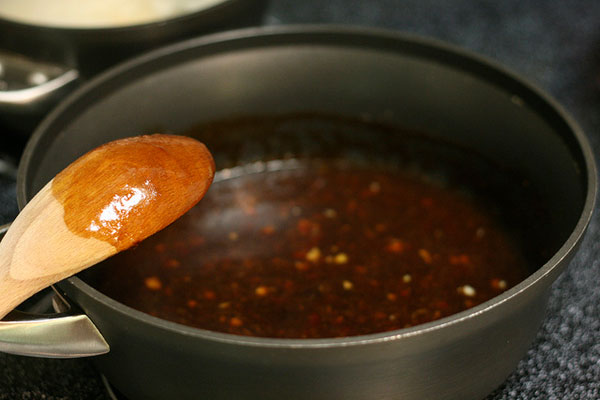 Step 3: Pan fry marinaded chicken in canola oil until cooked through and crisp.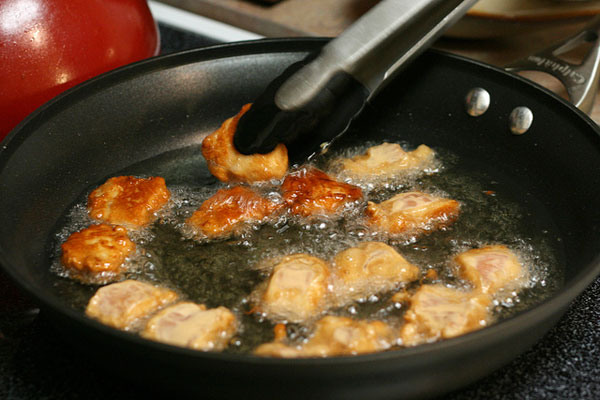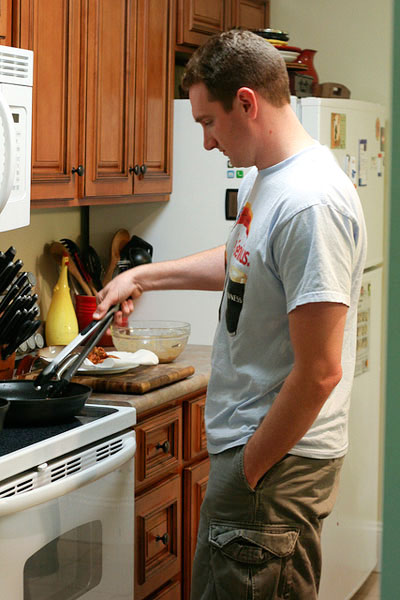 Drain on a paper towel.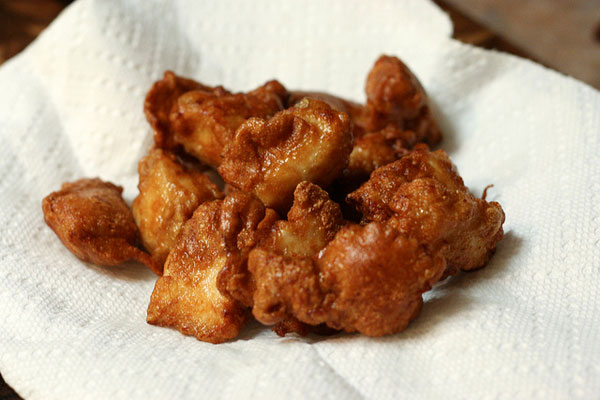 Step 4: Add chicken to the sauce and give it a nice stir.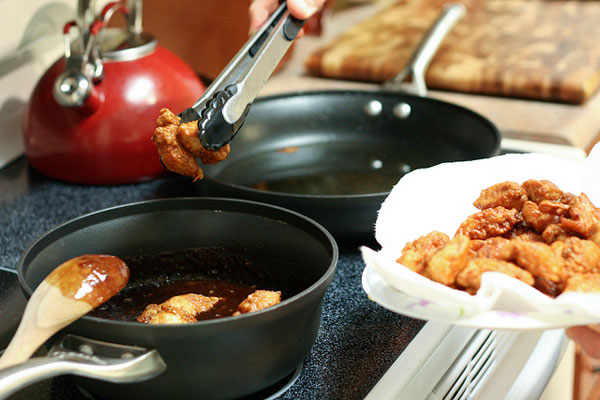 Add scallions.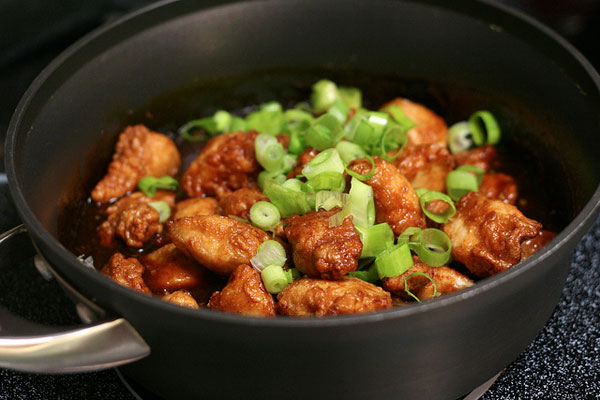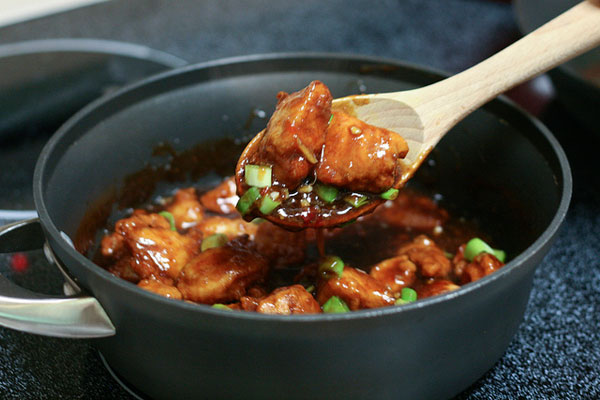 Serve over rice (we like whole grain brown rice) and steamed broccoli. Enjoy!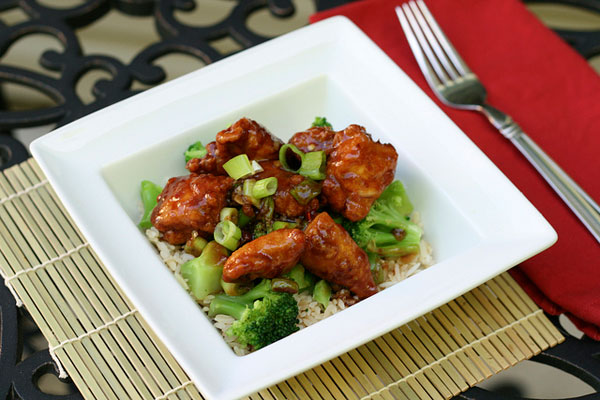 What's your favorite Chinese dish?
General Tso's Chicken
Serves 4.
Chicken Marinade
1 1/2 tsp sesame oil
1 egg white
1 Tbsp soy sauce
1/4 cup plus 2 Tbsp cornstarch
1 lb skinless boneless chicken, trimmed and cut
In a large mixing bowl, stir together marinade ingredients. Add chicken and coat thoroughly. Let stand at room temperature for 20 minutes.
General Tso's Sauce
1 cup low-sodium chicken broth
1 tsp Vietnamese chili-garlic paste (found in the Asian aisle of your grocery store)
3 Tbsp sugar
1/4 cup soy sauce
1 Tbsp cornstarch
In a separate small mixing bowl, whisk together sauce ingredients.
2 Tbsp ginger, finely chopped
2 cloves garlic, minced
Heat a dash of canola oil in a large saucepan. Add ginger and garlic and cook until fragrant, 1-2 minutes. Stir in General Tso's sauce and cook until thick and glossy. Keep sauce warm over low heat.
The Main Event

4 scallions, thinly sliced
brown rice and steamed broccoli
In a large, deep skillet, heat 1/2 inch of canola oil until bubbly. Add chicken, one piece at a time (you may have to cook this in 2 batches), and fry over high heat, turning once or twice until brown and crispy, about 4 minutes. Drain chicken on a plate lined with paper towels. Then immediately add chicken to sauce, along with scallions. Cook until just coated, about 30 seconds. Serve with steamed broccoli and rice.
(Adapted from Food and Wine magazine)