There's something in the oven … And it's not just cupcakes!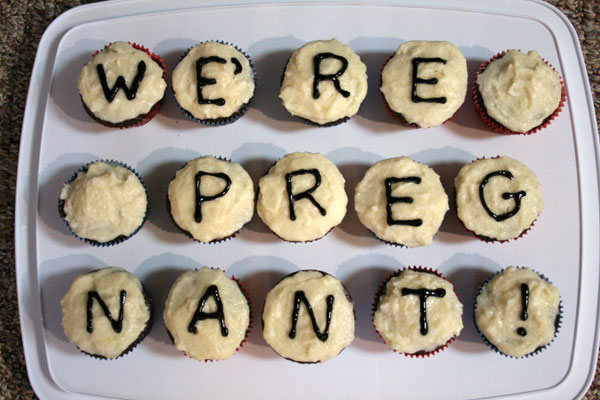 That's right, friends … Baby Wiley will be joining our family in September! We have been so anxious to share the news since we found out in January. We have seriously never kept a secret so big.
We told our families last week – with cupcakes and ultrasound photos, of course.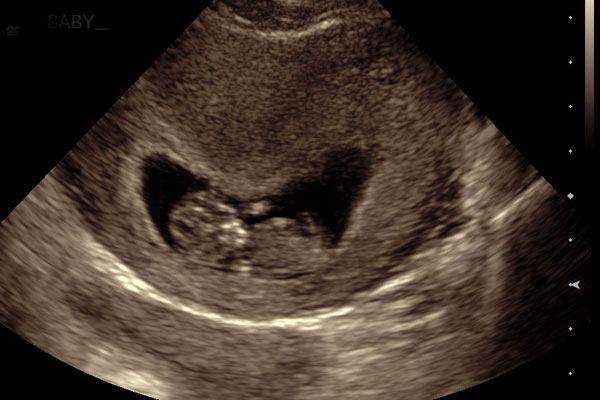 We are already completely in love with that sweet round head and those itty bitty baby toes!
Some of you may have noticed that we didn't do much cooking during the month of February. Now you know why! But we both plan to return to the kitchen now that I'm finally interested in food other than macaroni and cheese, spaghetti and meatballs, peanut butter and jelly sandwiches, and cinnamon toast.
We also have several stories to share from our journey thus far. We don't intend for this to become a baby blog, but we do want to record our memories from the previous 13 weeks. From that point, we (yes, we, because the daddy-to-be has so much to share, too!) plan to post a weekly update on the little Peanut.
Oh, and those cupcakes? They were delicious. Though I don't think anyone noticed.