I've said it before, and I'll say it again: this man loves chocolate and peanut butter.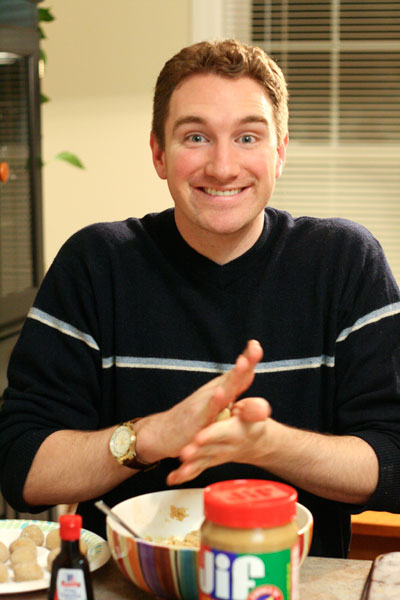 Nick sneaks spoonfuls of peanut butter straight from the jar, and peanut butter cups don't stand a chance in our candy bowl. But he is particular about his peanut butter kiss cookies. He prefers fluffy to flat, and so I put him in charge of baking them this year.
He followed his mother's recipe that calls for just four ingredients, plus sugar for coating and Hershey's kisses for topping.
Needless to say — they didn't last long in our house.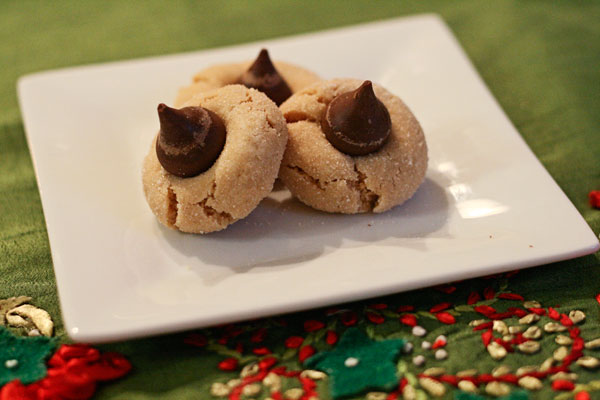 Perhaps there will be more waiting for us in California?
Peanut Butter Kisses
Ingredients
1 can sweetened condensed milk
3/4 cup creamy peanut butter
2 cups Bisquick
1 tsp vanilla
granulated sugar for rolling
Hershey's kisses
Directions
Stir together milk and peanut butter. Add Bisquick and vanilla. Chill for at least 1 hour.
Shape into 1-inch balls, and roll in granulated sugar.
Bake at 375°F for 6-8 minutes. Place kisses on top as soon as they come out of the oven.