Some folks attend fall festivals for the crafts, some to see the foliage, and others to watch the parade. But we go for the food.
Last weekend we headed west to Ligonier for the small town's annual three-day festival, which commemorates the 1758 battle of Fort Ligonier.
We ate pumpkin whoopie pies (called "gobs" in western Pennsylvania), gyros, and sweet potatoes piled high with pulled pork and brown sugar.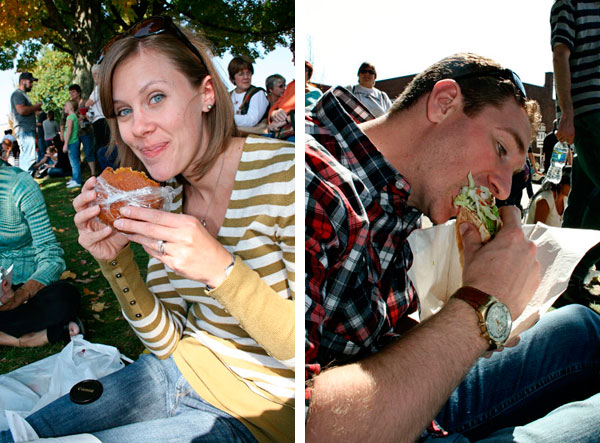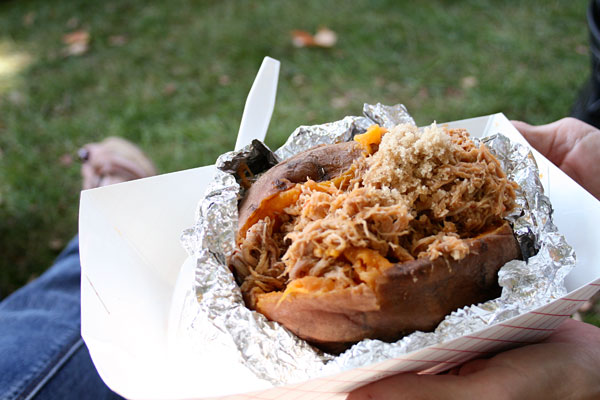 My mother-in-law and I had at least five samples of fudge each. And sweet roasted nuts. And maple butter.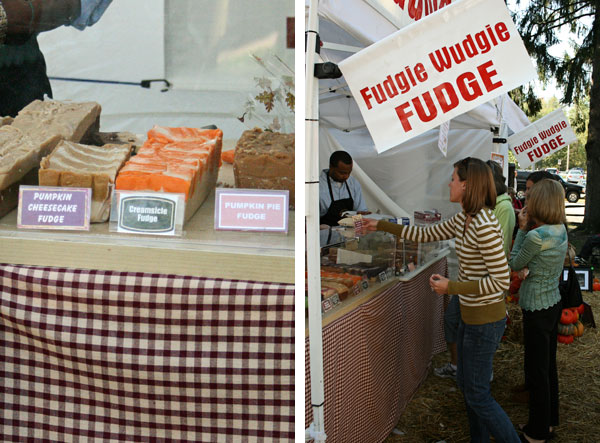 And then Nick capped off the afternoon with a peanut butter cup that weighed at least two pounds. It was the highlight of the day.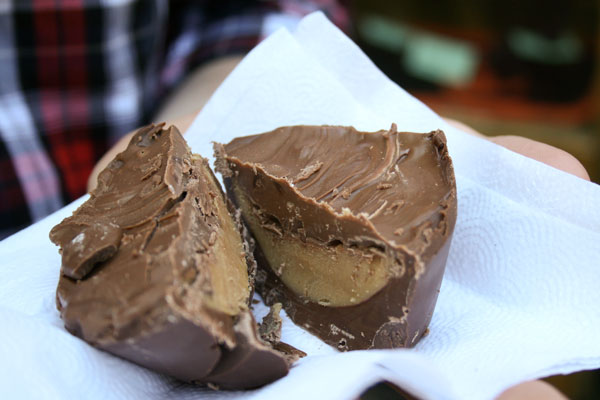 With the Revolutionary era fife and drum band coming in a close second.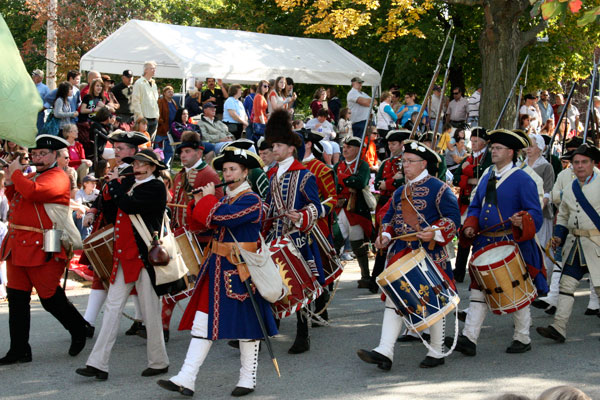 Happy fall Friday!