(Catch up on previous wedding recaps and follow along as we wrap them up one year later.)
When we first considered desserts, we envisioned a rustic assortment of cakes and pies. And then we tasted cupcakes from Providence Divine Cakes and Pastries in York, Pa. "Divine" is the perfect adjective to describe the moist, flavorful cake and the swirl of sweet buttercream on top. Naturally, our plans changed.
There's a reason why cupcake towers are a wedding trend. They enable the bride and groom to select a variety of flavor combinations, there's no additional cost to "cut the cake," and the display is just so darn cute.
We served the following:
Chocolate cake with buttercream frosting
Chocolate cake with peanut butter frosting
Vanilla cake with buttercream frosting
Vanilla cake with coconut frosting
Red velvet with buttercream frosting
(Yes, I'm craving one right now.)
The cupcakes tumbled down the three-tier display (provided by the bakery) and onto the round table alongside our Gocco'd napkins.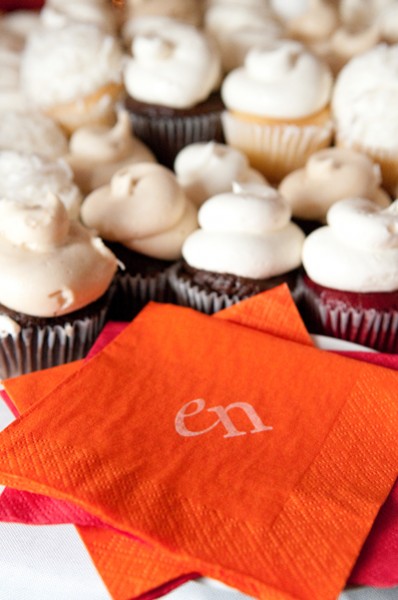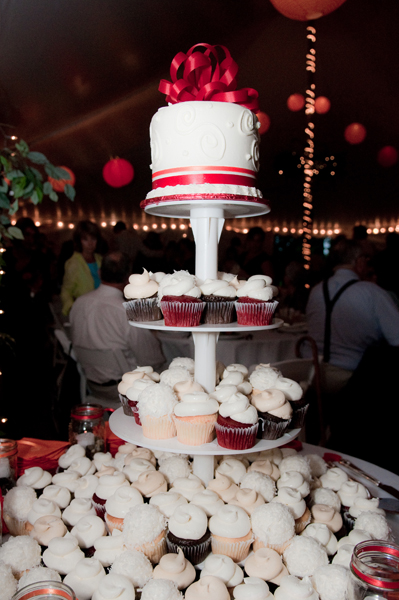 For our 6-inch round cake topper, we chose a white cake brushed with Chambord and layered with raspberry Champbord preserves and mousse. Yum!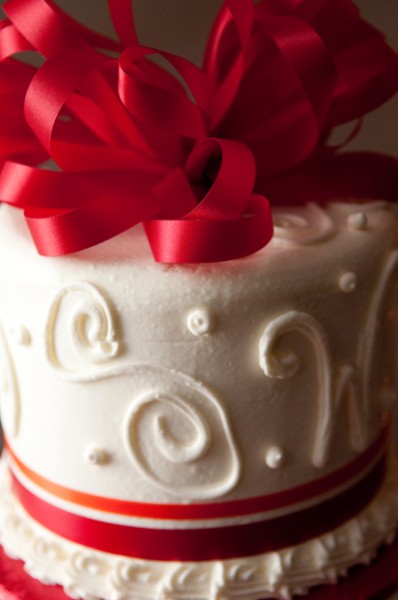 To the tune of "How Sweet It Is," by James Taylor (predictable I know, but he is truly one of my favorite artists), we sliced into our wedding cake with an engraved Lenox knife given to us by my parents.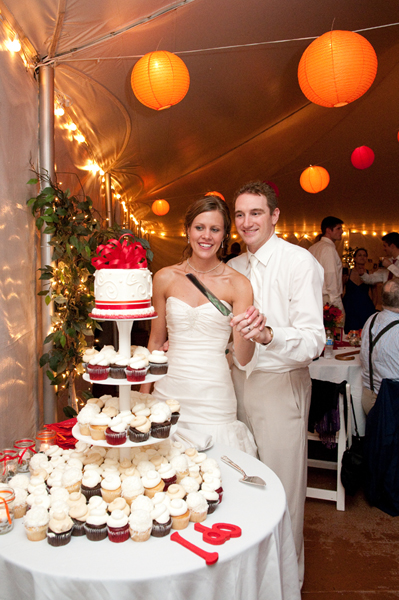 The red and orange ribbons looked oh so pretty, but proved to be a hazard.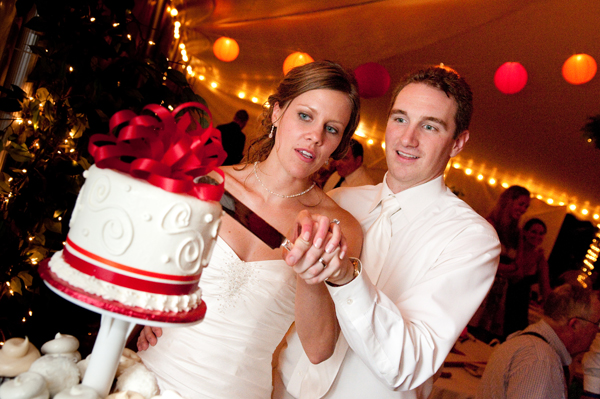 As evidence from this perfectly timed shot, we both thought the cake was going to topple off the pedestal and onto the ground.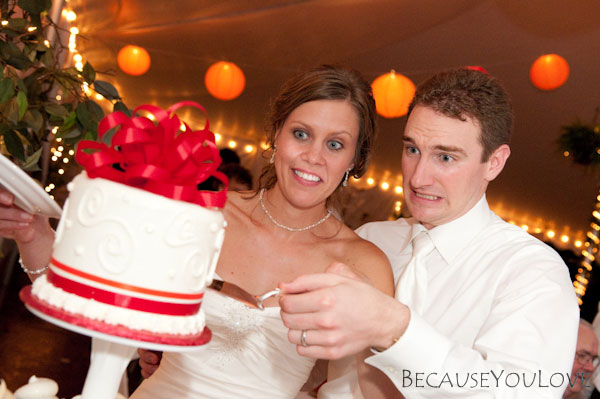 But it remained in place, and we happily shared bites with kisses in between. (Note: We did not submit to the "smash it" chants, but by the end of the evening, one bridesmaid and one groomsman did end up with frosting all over their faces.)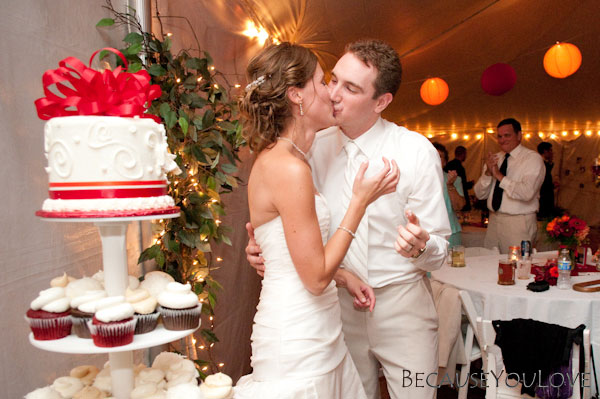 About that shared slice of cake, it was the only piece we saw and tasted all night. Somehow, our ravenous guests got into the rest of it. We didn't notice this until the following morning when I asked my parents if they put the remainder in the freezer. "No," my mom said, "there was nothing left! But it sure tasted good."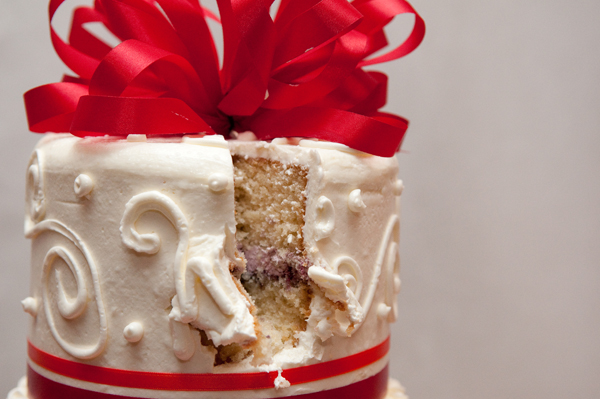 Fortunately, Providence provides a complimentary cake for our first anniversary. We won't be in town to pick it up this weekend, so we plan to have a belated celebration when we're home for Labor Day!
Considering how fast the cupcakes disappeared from the table, I'm glad we grabbed one to share when we did! Chocolate cake with peanut butter frosting, of course.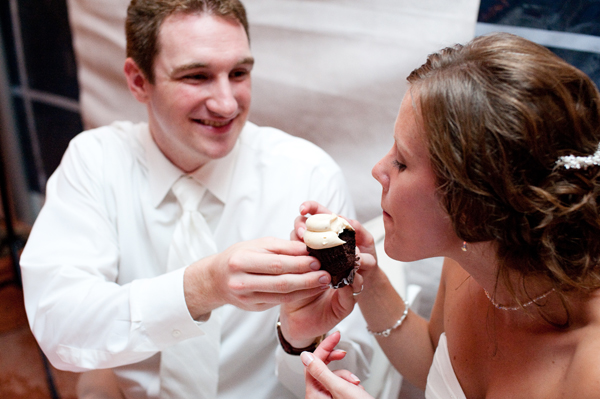 {Photos credit to Robert Winton}