Last Saturday evening we headed 25 miles east to Raystown Lake. We pitched our tent beside my sister (Laura) + her boyfriend (Stephen) and his brother (Michael) + sister-in-law (Mandy). I let a majority of the photography to Mandy since she has both a Canon EOS 7D (which I'm still drooling over) and a waterproof Olympus.
Here's a peek of our weekend through the lens of my Rebel XTi.
We chopped wood and built a fire.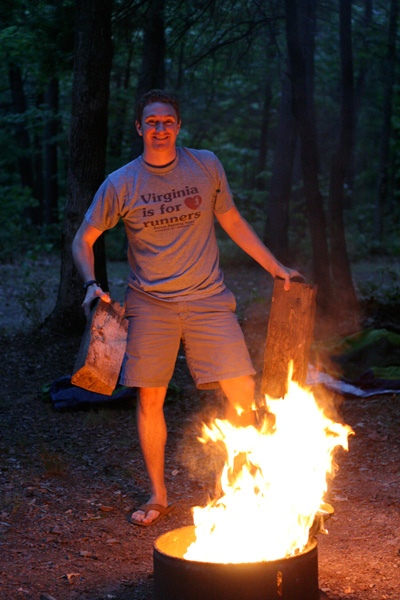 We ate dinner by candlelight complete with foil packets of potatoes, squash, zucchini, and eggplant we purchased at the farm earlier that day.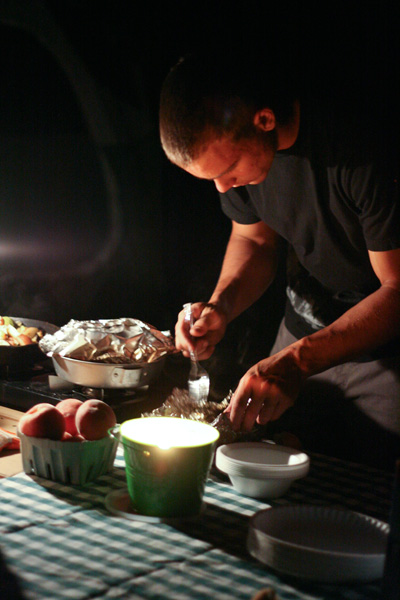 We roasted s'mores. And I climbed into my sleeping bag with sticky marshmallow still on my sweatshirt.
And the next morning we ate a hearty breakfast before departing by kayak on what was supposed to be a leisurely 2-hour paddle, but which turned into an exhausting 4-hour excursion.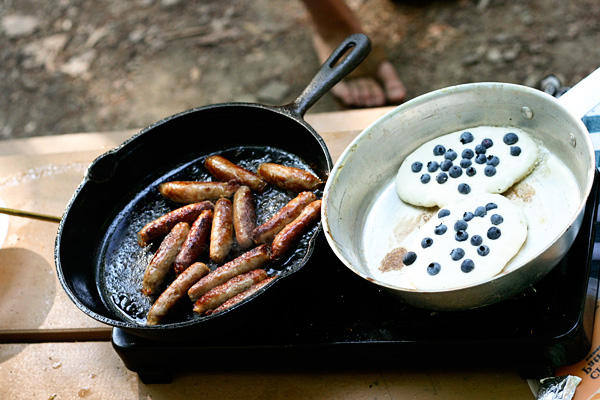 Also, Nick may have gotten a very bad sunburn that caused us to call it an early Sunday. He's been religiously applying aloe since we got home; any other tips to prevent blistering?