We baked bread again. I told you were were addicted.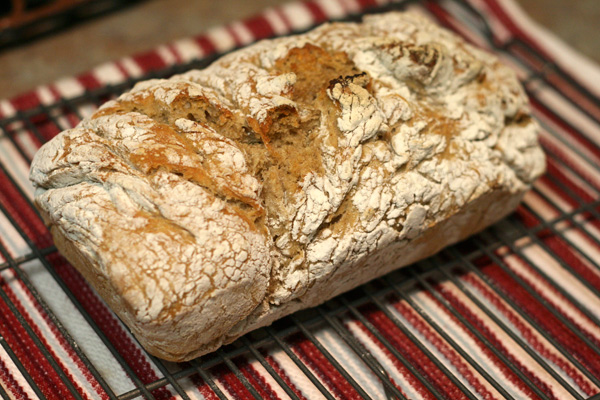 This time it's a combination of whole wheat flour, rye flour, and steel-cut oats. We're going to slice it and take it to Raystown Lake tonight — we're camping with my sister and a few friends.
But, first, we're off to the Central PA Local Farms Tour. We went two years ago, and it was amazing. This year I'm going to play radio producer and record some sound clips for WPSU's Local Food Journey blog.
I'll be back tomorrow with stories from the farm and stories from the lake. Happy weekend!