Perfect compliment to a spring cookout. Chopped fresh broccoli, sweet cranberries, and crunchy toasted almonds tossed with a tangy buttermilk dressing.
Ingredients for Salad
2 heads of broccoli
1/2 cup thinly sliced almonds, toasted
1/3 cup dried cranberries
1/2 small red onion, finely chopped
Ingredients for Dressing
1/2 cup buttermilk, well-shaken
1/3 cup mayonnaise
2 Tbsp cider vinegar
1 Tbsp sugar
3 Tbsp finely chopped shallot
salt and pepper
Directions
Trim and chop broccoli. Toss with almonds, cranberries, and red onion in a large bowl. Meanwhile, whisk dressing ingredients in a smaller bowl, then pour over  broccoli and toss well. Season with salt and pepper to taste.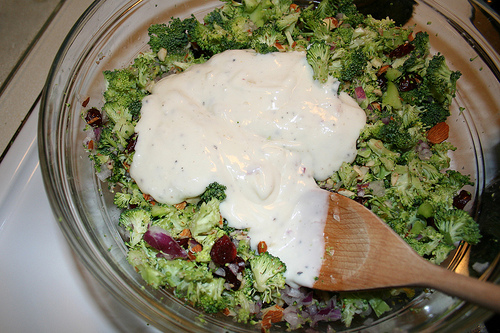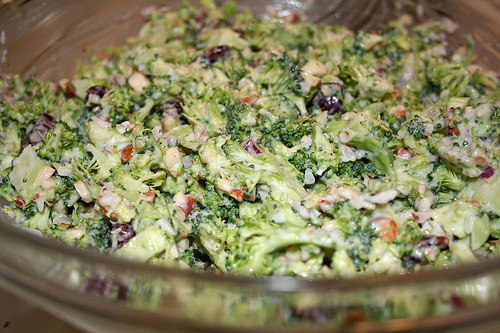 (adapted from Smitten Kitchen)