Nick and I are doing the long distance thing for 33 more days. It's lousy, to say the least, but we figured we should make the most of his proximity to New York City before the move. And so I made plans to spend the weekend in Hoboken/NYC, and sister Laura decided to join. She took the train into Penn Station on Friday night, and brother Andrew met her there. (For those of you who do not know, my brother and my husband are roomies.)
Meanwhile, Nick and I were in Hoboken drinking red wine and cooking dinner. This lasagna recipe is time consuming, but the sauce in incredible and well worth the wait.
We all headed into Manhattan on Saturday afternoon, and there was not a cloud in the sky. It was the perfect temperature for a short sleeve sweater, jeans, and boots.
First stop: South Street Seaport for a phenomenal view of the Brooklyn Bridge and a light lunch at Pacific Grill.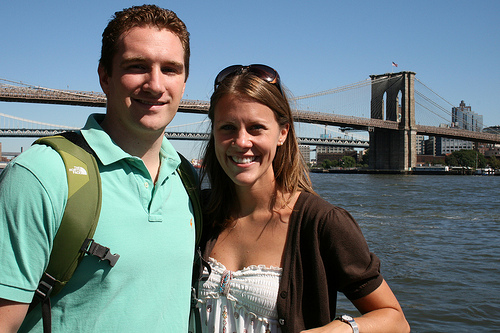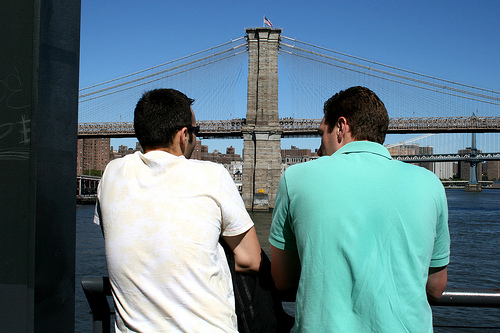 We walked 1/3 of the way across the Bridge alongside strollers, bicycles, and even a bride and groom.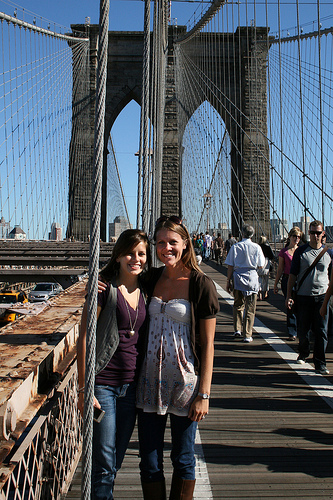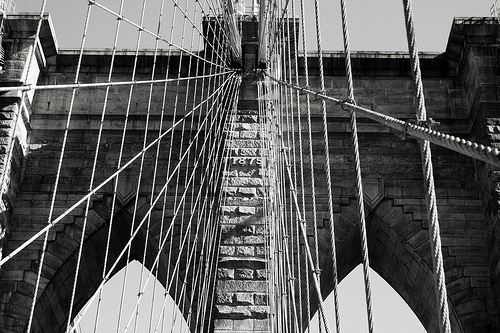 Next we followed Centre Street past city government buildings. It was a quiet walk until we reached Canal Street. We said "no thank you" to offers for handbags! perfume! sunglasses!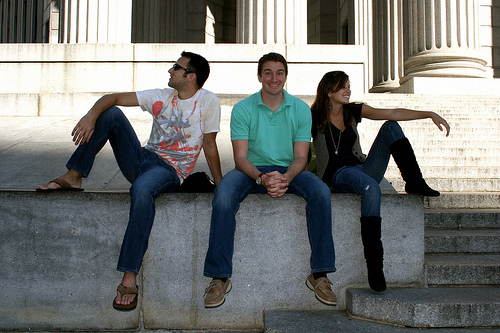 And then we arrived in Little Italy for the Feast of San Gennaro — the longest-running, largest, and most revered religious outdoor festival in the United States. We didn't see any religious celebrations or parades, but we did see plenty of pizza, pasta, calzones, zeppoles, and gelatos.
We stationed ourselves under one of the beer tents and ordered Peronis. Nick couldn't resist getting a slice of pizza with globs of salty, stringy cheese, and I couldn't help indulging in a cannoli.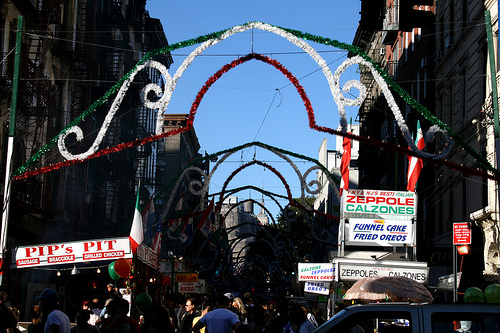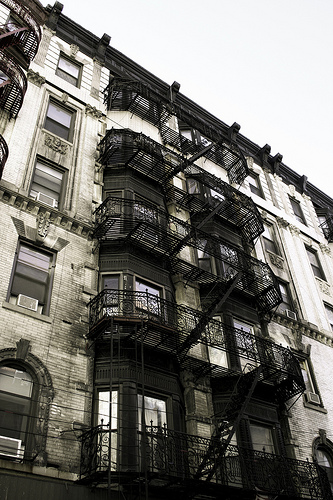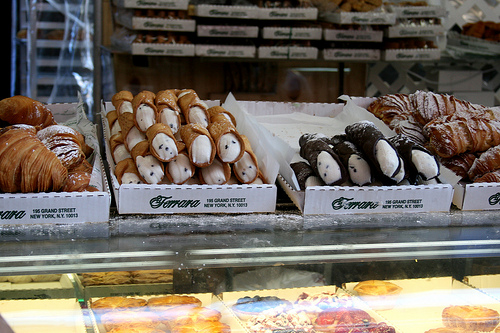 Next stop: the East Village for fruity cocktails, spicy wings, and a completely unnecessary "onion loaf" at Dallas BBQ before buying our tickets for Stomp at Orpheum Theatre. (Check out the deals at 20at20!)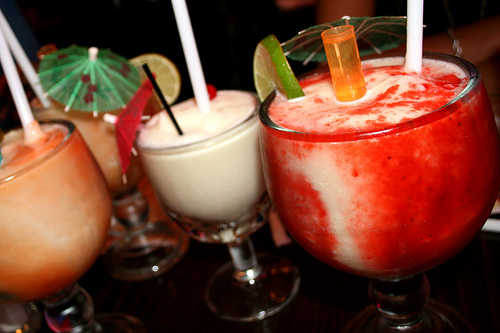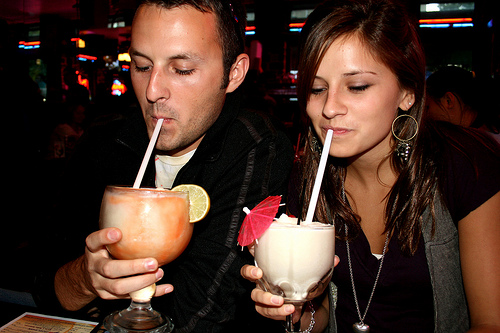 Have you seen Stomp? If not, you must. It really is one of the most entertaining live shows I've seen to date. The performers use everything from their hands and feet to brooms and plungers to plastic bags and water bottles to matchboxes and Zippo lighters to, yes, kitchen sinks to produce some pretty incredible sounds and rhythms.
Andrew and I saw the show in State College several years ago, but Orpheum Theatre is the perfect venue for it. It's intimate and allows for a lot of interaction.
Before catching the PATH back to NJ, we stopped at Chocolate by the Bald Man. The smells were heavenly, but I exercised my willpower and had a bite of Laura's decadent chocolate cookie rather than buying one for myself.
All in all, it was an absolutely satisfying Saturday!
(I'll be back with wedding recaps tomorrow!)