My dear friend and bridesmaid, Quinn, opened her home to us for a Mexican fiesta following the bridal shower on Saturday. Again, the location and activities were a total surprise to me, and all I can say is my girlfriends know me well! They knew I would not want to take shots or dance on bars or wear embarrassing jewelry. They knew I would want to drink margaritas, relax on the boat, wear a crown, and roast s'mores around the campfire.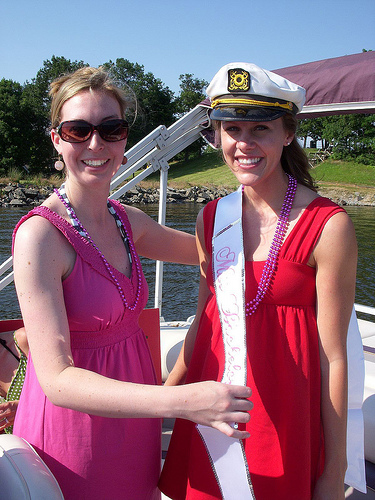 Thanks, KW, for providing the accessories.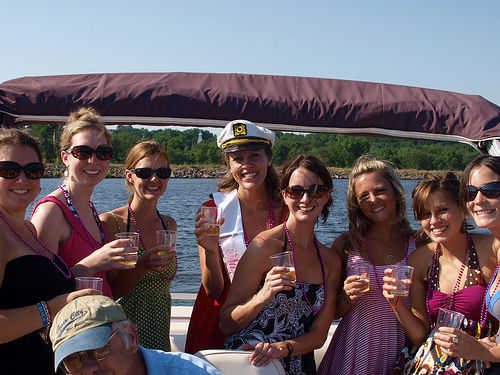 Champagne toast on the boat with Dad Lawyer a.k.a. our captain trying to duck out of the photo. Thanks for the cocktails, Mary — my most favorite beverage coordinator. Note: Little sister Laura only had a sip before switching to sparkling cider. And, look, married lady Jillian, made it, too!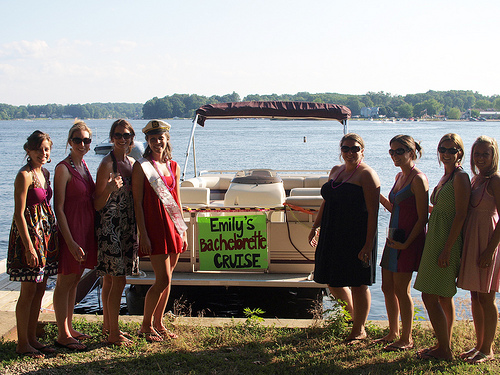 Signs and "wild girls" caution tape elicited hoots and hollers from other boaters. We even saw a naked male booty. It was officially a bachelorette party!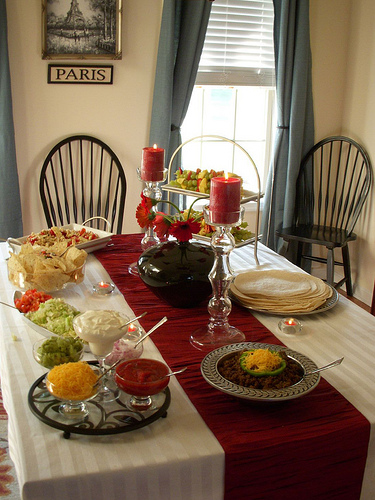 A scrumptious spread back at the house included fajitas, tomatoes and corn salad, and fruit kebabs. Quinn, you're a fabulous hostess! And notice the daisies provided from the one and only K. Hurd.
Key lime cupcakes for dessert.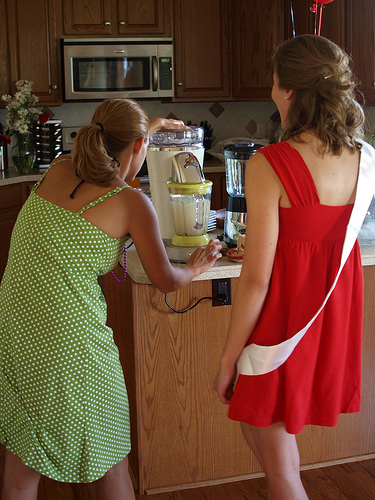 And, of course, margaritas!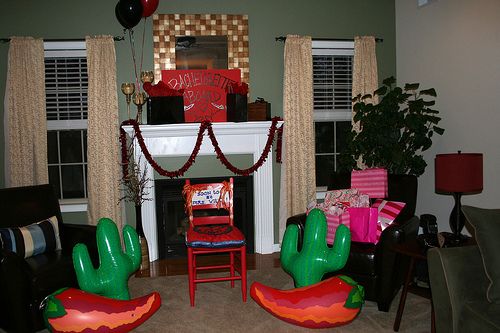 We sat on the deck until the sun went down, then came inside for games and more gifts (yes, I'm such a lucky lady!). Thanks, Kirsten, for providing the festive decorations.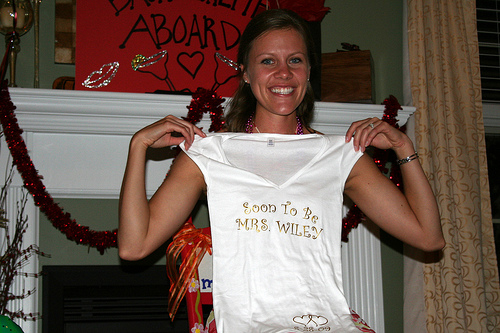 Soon to be Mrs.! I also got quite a few beautiful, lacy things. Believe it or not, the most scandalous piece came from my 17-year-old sister!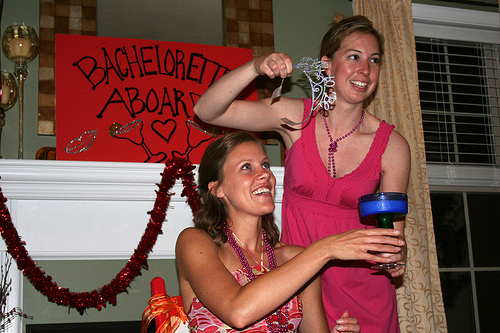 "Please hold my margarita while I put on my crown." The girls were so sweet and pampered me all evening. I love you all! Thanks so much for the most perfect weekend.