The Rowlands' traveled to Hoboken for Thanksgiving. We enjoyed the Radio City Christmas Spectacular (from the fourth row, courtesy of Andrew!) and woke up at 4:45 a.m. on Thursday to stake our spots for the Macy's Parade. After hours on our feet watching the balloons float by Central Park, we returned to New Jersey for Thanksgiving dinner. The boys slept while the girls cooked, of course. Dinner was delicious and the red wine flowed late into the evening (mostly in Andrew's direction).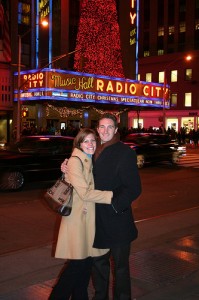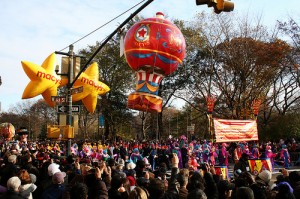 Last weekend I drove back to Hoboken for more holiday fun. Our best friends traveled from Massachusetts, Maryland, and Virgina. We partied until 4 a.m. on Friday and spent Saturday in Manhattan. We did the touristy thing and visited the Rockefeller tree, then headed to the Lower East Side for drinks (Spitzer's had 40 beers on tap) and dinner (thai at Sea).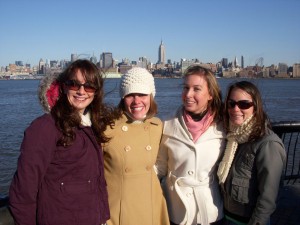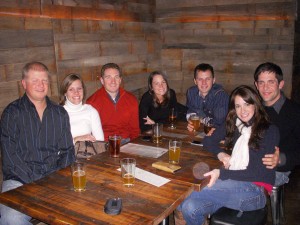 Now it's time to finish shopping and wrapping and start packing to head home. There's no place like home for the holidays!