Prepared for Battle Peanuts.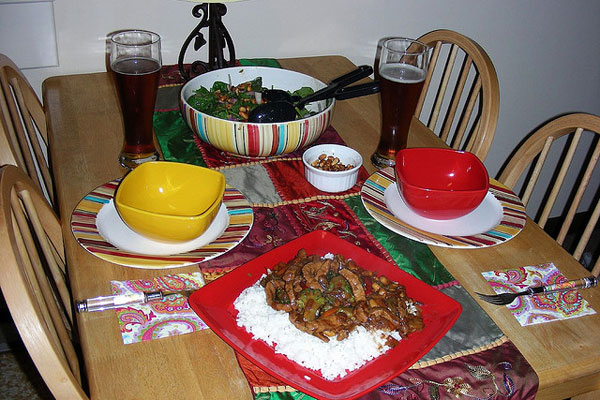 Peanut Butter Salad Dressing
Servings: 6
Ingredients for Peanut Sprinkles
3/4 cup peanuts
1 egg white
1 teaspoon chili powder
1/2 teaspoon garlic powder
Directions for Peanut Sprinkles

Toss together peanuts and egg whites. Strain.
Place on well-oiled baking sheet.
Sprinkle with spices.
Bake at 350 degrees for 8-10 minutes, stirring occasionally.
Ingredients for Dressing
1 cup store-bought Vidalia onion dressing
2 tablespoons peanut butter
2 tablespoons orange marmalade
3 tablespoons chopped peanuts
Ingredients for Salad

spinach
2 cups mandarin oranges
1/2 red onion, thinly sliced
Directions for Salad
Whisk together dressing.
Assemble salad.
Top with peanut sprinkles.