Winter Storm Jonas brought over two feet of snow to North Jersey in late-January. It was snowing when we woke up on Saturday morning and didn't stop until after we went to bed that night.
The kids couldn't wait to get outside, despite the frigid temperatures. I allowed them to put on their snow gear and go explore while I watched from the frosty kitchen window. Then we corralled them inside for pancakes and bacon and our first round of hot cocoa.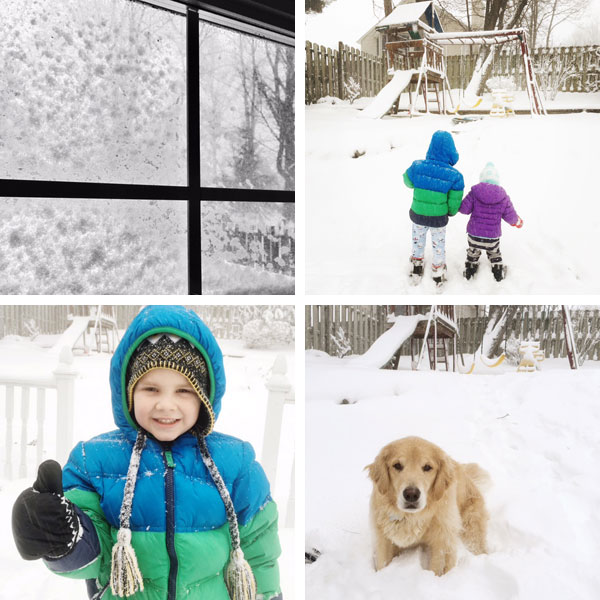 The rest of our morning consisted of movies and popcorn and puzzles and board games. And after lunch, I finally gave in to their pleas to go back outside.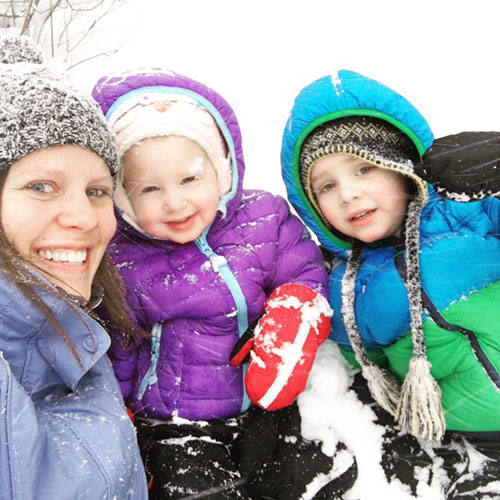 I had to tighten Sam's snow pants and replace Nora's gloves about a dozen times, but it was worth it. The snow was too fluffy for snowman building or sledding, so they simply entertained themselves by walking/crawling from the deck to the swing set and back again.
While Nora was napping, I whipped up some chicken corn soup and chocolate chip cookie brownies. Because it's not a proper snow day without comfort food and sweets.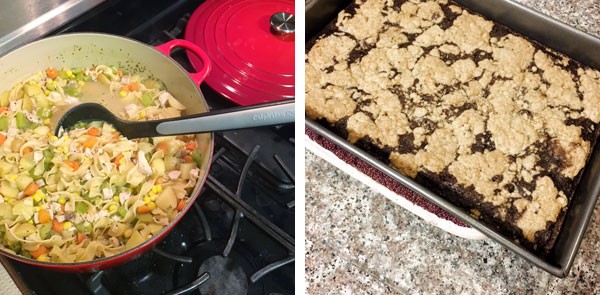 When Nora woke up, Nick took them back outside for yet another of snow play. Then they collected a bowl of snow to make ice cream (which ended up being about 1/2 snow and 1/2 sprinkles) while I dried hats and gloves and socks and snow pants for the third time that day.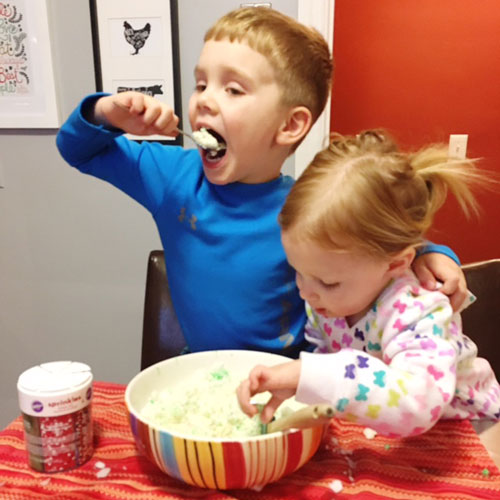 We woke up Sunday morning to beautiful blue skies and a winter wonderland. The temperatures were much more conducive to play, so we bundled up and went outside after breakfast. Nick and Sam attempted to dig out our cars and shovel the sidewalk while Nora and I rolled around in the front yard. And Lucy was in absolute heaven sprinting up and down the sidewalk.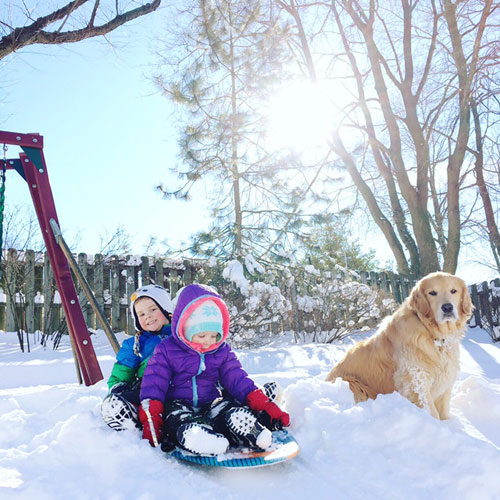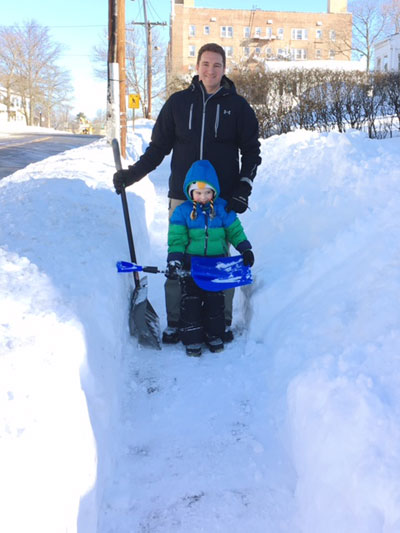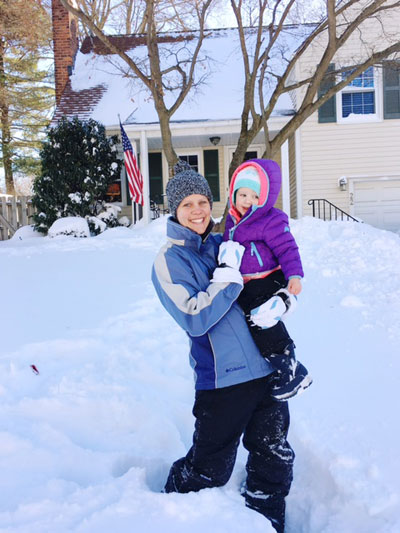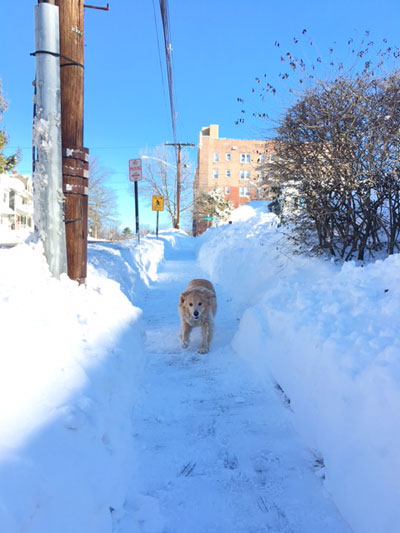 It was the kind of weekend that I remember from my own childhood: snow up to my waist, sled paths in the backyard, snow angels and snowball fights, snowflakes on eyelashes, hot cocoa and blanket forts. It's so fun to feel like a kid again with your own kids.