Sam's first birthday party was everything I wanted it to be.
The decorations were simple: colorful circle garland, polka dot balloons, turquoise table runners, and photos of the birthday boy displayed on the mantle.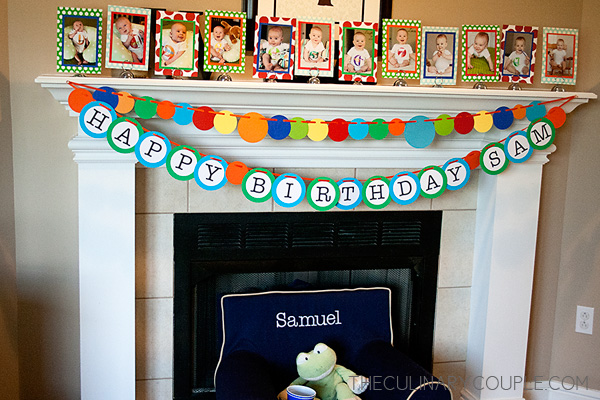 The food was tasty (and round to fit the theme!): fruit + veggies, a cheeseball, meatballs in the crockpot, mini pulled pork sandwiches, and tortellini salad. Some of Sam's favorites.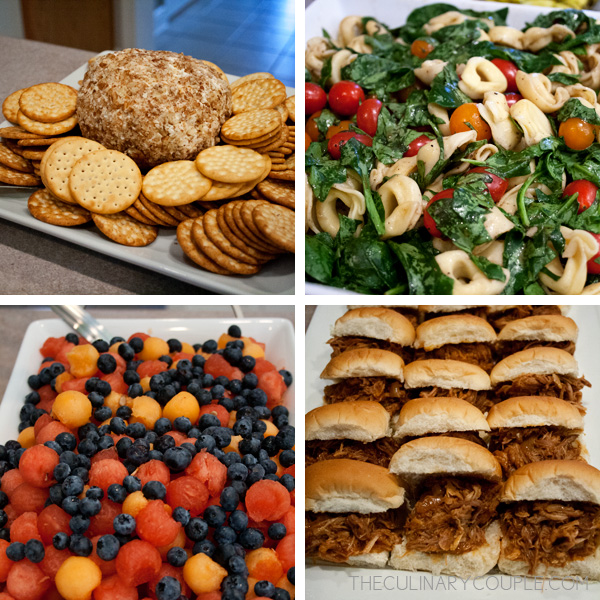 The adults enjoyed beers brewed in Pittsburgh and lawn games, thanks to the sunshine that dried the wet grass just before the party began.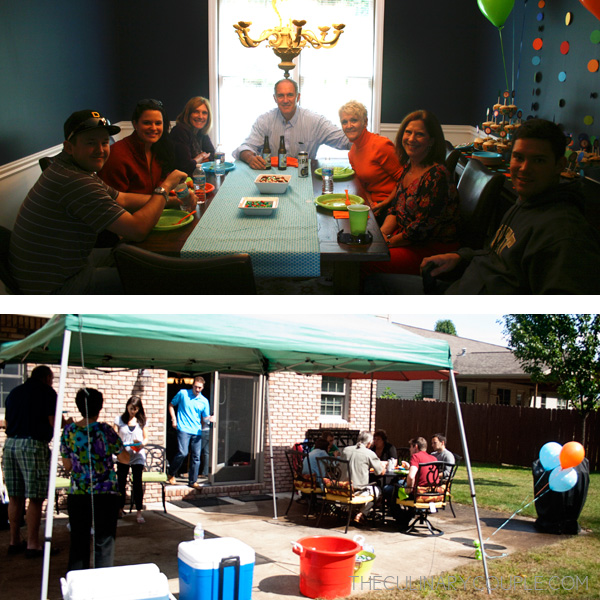 The dessert table was bold and sweet. I baked Sam's smash cake and decorated it with red, blue, and green dots. And I even managed to incorporate Nick's favorite cupcakes for his 30th birthday: chocolate cake with fluffy peanut butter frosting.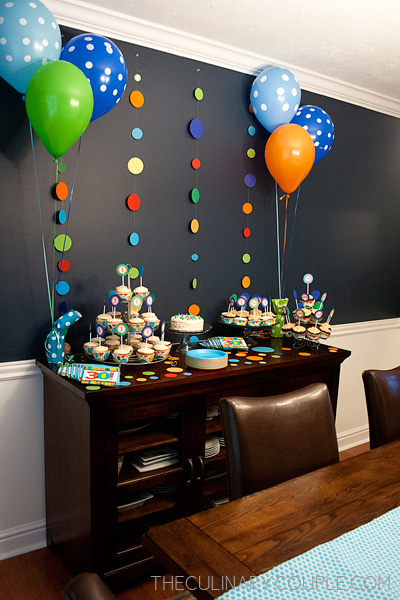 And, oh, the birthday boy was such an angel. He had been battling a cold and cutting two new teeth in the days leading up to the party, and I was so concerned that he would be clingy and cranky. But he was just the opposite. He enjoyed the attention … and the commotion … and his cake.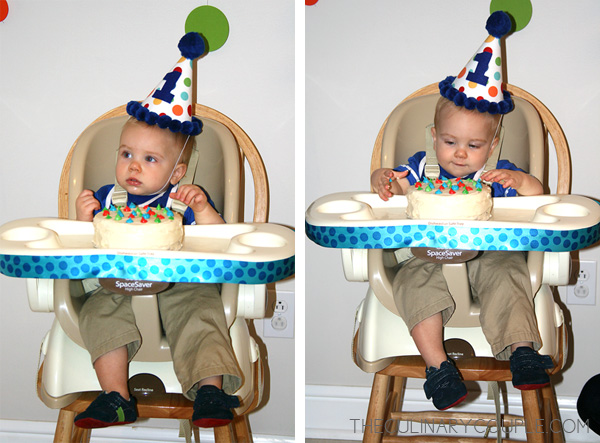 After we removed his party hat and gave him a spoon, he really dug in. Success!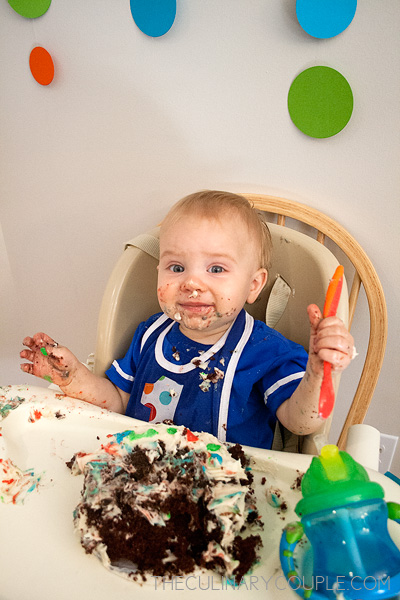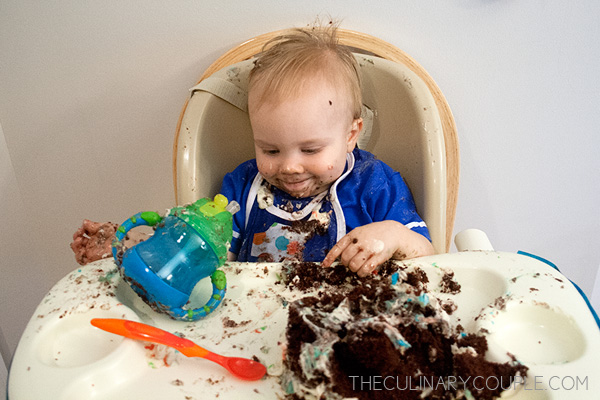 Sam was so spoiled by family and friends who traveled from seven states (!!!) to celebrate his big day.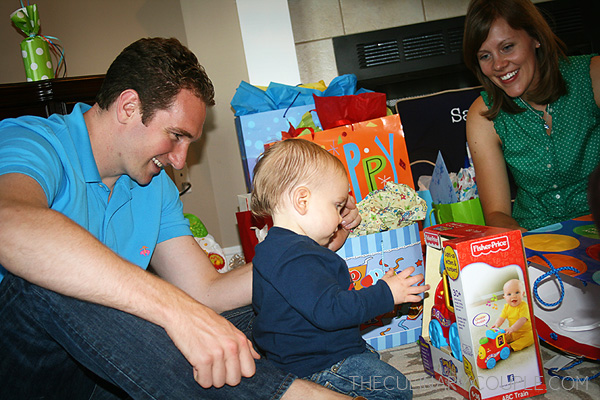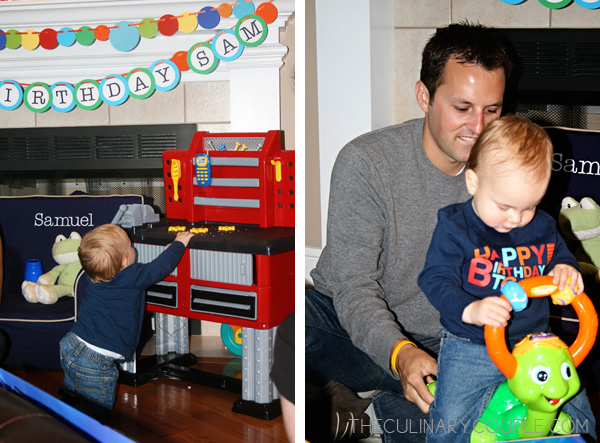 We are thankful for each and every person who joined us. Grandparents and aunties who were with us one year ago on the day Sam was born. An uncle from New York and friends from Massachusetts, Maryland, North Carolina, and Virginia. Great aunts and uncles, cousins, childhood friends, and new neighbors. We were overwhelmed by the love for our little man.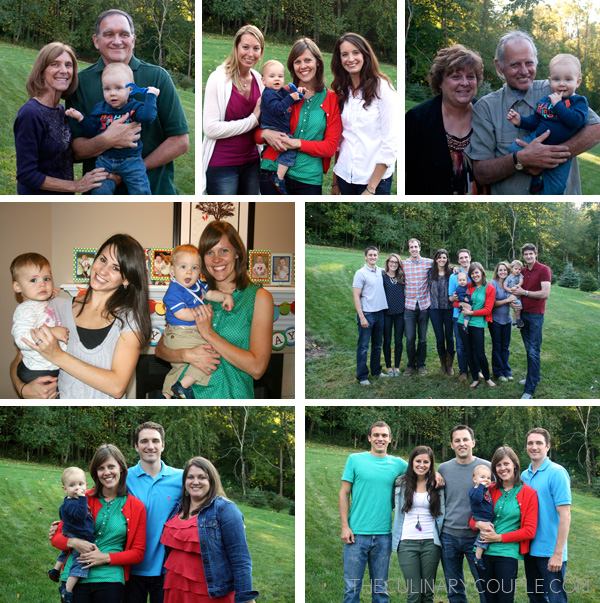 The day was perfect in every way, every voice that sang "happy birthday to you," every hug, every smile from Sam. I know he won't remember the details, but I hope he always remembers the family and friends who love him so much.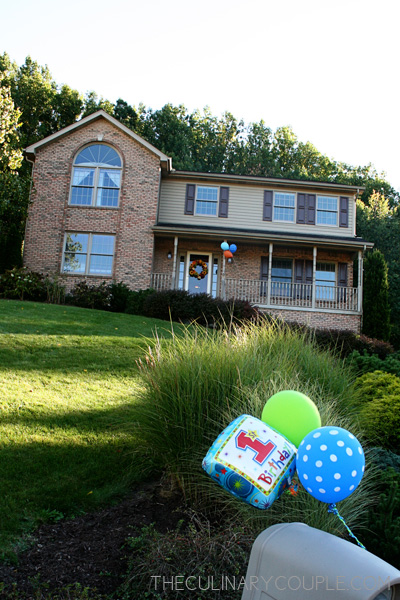 Save