I grew up with Chris Ness. He lived up the street and rode his bike to our house to trade baseball cards with my brother, Andrew, and shoot paintball guns in the backyard. He played video games with my sister, Laura, and took me to our freshman homecoming dance.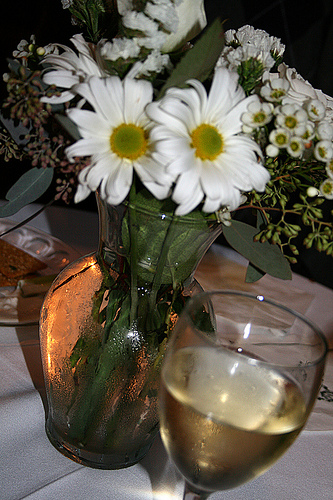 Earlier this month we all traveled to Philadelphia to celebrate the marriage of Chris and his lovely bride, Denise. Andrew even flew in from London to stand by his buddy's side.
It was the first wedding we attended since our own. I teared up when the doors to the church swung open and Denise walked down the aisle holding her father's arm. And I squeezed Nick's hand when the priest talked about the three phases of love: philia, eros, agape.
Philla is a virtuous, familiar, and loyal love. Eros is a passionate, physical, and sensual love. And, finally, agape, is the highest and purest form of love. It can be translated as "love of the soul."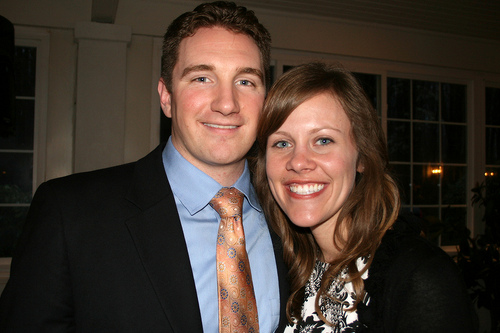 While Chris and Denise exchanged vows, the winds howled and the rain fell. Denise later said she thinks it rained harder on her wedding day than on ours. I think she was right.
The cocktail hour and reception were held in the elegant ballroom of the Mendenhall Inn near Kennett Square. We enjoyed cocktail franks with spicy mustard, mini crab cakes, spanakopita, stuffed mushrooms, and beef teriyaki. My favorite course was most definitely the cream of mushroom soup. We were in the "mushroom capital of the world," after all. I had no trouble finishing my bowl and Laura's, although that left little room for the filet.
It was wild to catch up with some high school classmates I hadn't seen since we graduated ten years ago. They're married and have toddlers or babies on the way. They're successful accountants and designers. We shared milestones over martinis and vodka tonics.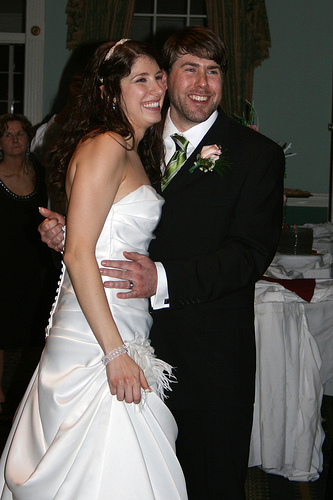 In addition to the traditional wedding cake, Denise's aunt baked 1,500 cookies! The display was so sweet. Every cookie incorporated the colors of the wedding, and the centerpiece was a white birch tree with sugar cookies dangling from it. The cookies said "HappyNESS," "HopefulNESS," ThankfulNESS," etc. It was lovely.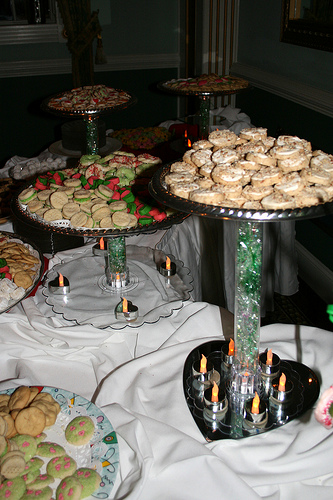 Congratulations, Chris and Denise!