'Tis the season to start shopping for holiday cards! Or, in our case, birth announcements. Yes, I know that we've barely had time to hang our fall wreaths and most of us have not yet finalized our jack-o-lantern designs, but I also know that once October hits, our weekends are booked. Which means that Thanksgiving and Christmas are basically right around the corner, and baby girl will be here before we know it!
I've already decided that this year I will forgo our annual Christmas cards in lieu of something sweet and pretty to announce the arrival of our daughter. And, fortunately for us, Minted has just released a stunning line of foil pressed birth announcements. Here are a few of my favorite designs: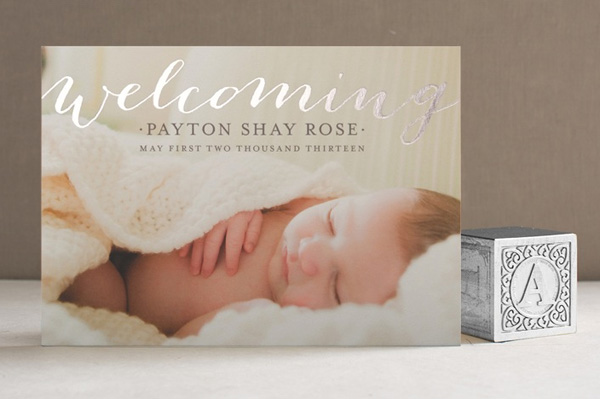 They also have a similar line of foil pressed holiday cards. I just love the beauty and simplicity of this one: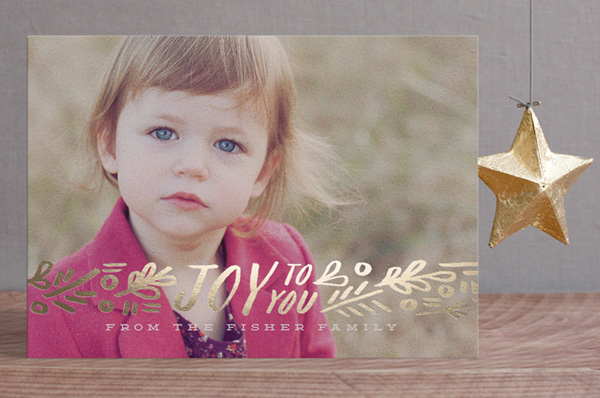 Whether you're in the market for birth announcements or holiday cards, Minted has graciously offered to give one lucky reader a $100 credit to your order! Click here to enter the giveaway. The contest closes on Thursday, 9/26. Good luck to you, and happy shopping!
I am an affiliate of Minted and will receive a small commission on all customer sales. However, all opinions expressed are my own.