Our basement playroom is still a work in progress. But, in honor, of Dr. Seuss' birthday tomorrow, I want to give you a sneak peek. I created three printables to hang above Sam's new magnetic chalkboard, and I have included links to download them at the bottom of the post!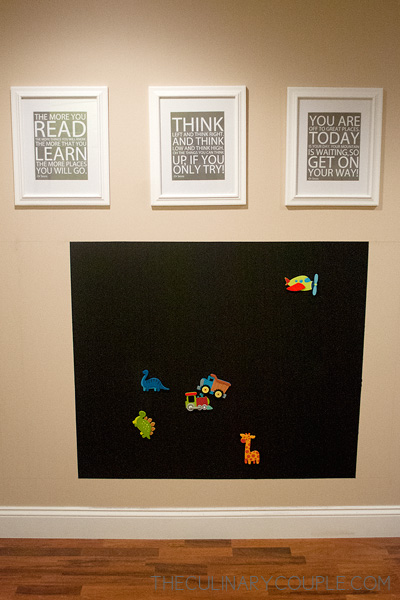 I chose my three favorite quotes from about a dozen I found through a Google search. I think they're all very appropriate for a playroom. I used a dark gray background (to coordinate with our couch), simple white letters, and white frames with mats. I had the quotes printed on 8.5×11 standard paper from Staples, which cost less than $1.50 total.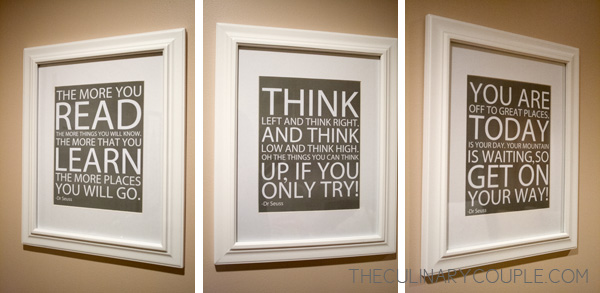 We still need to add a white frame to the chalkboard and center the quotes above it. But Sam likes it so far!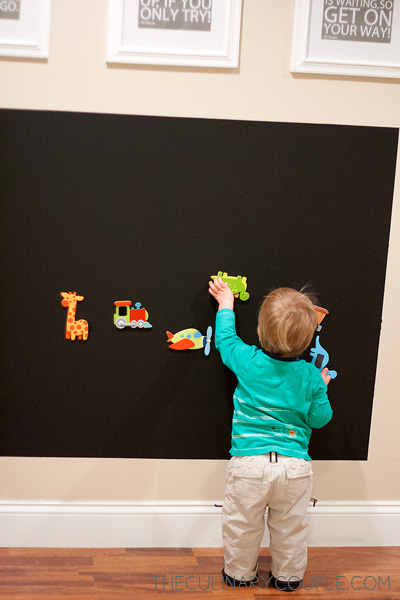 Let me know if you would like to customize the prints, and I'd be happy to change the colors. Enjoy!