Something cold arrived on our doorstep earlier this week. And it was something other than the snow that has been falling every day for the past two weeks.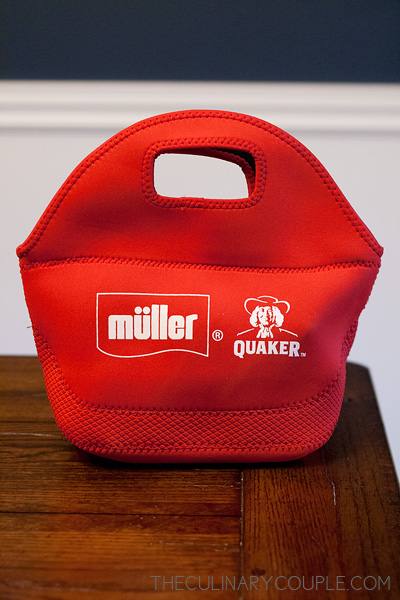 Say hello to the new Müller yogurt from Quaker. It recently hit supermarket shelves here in Pittsburgh, as well as other areas of the Mid-Atlantic, Northeast, Great Lakes, and Southeast regions, after generations of success throughout Europe.
The fine folks at Quaker were kind enough to send a few samples for us to taste and review … and giveaway!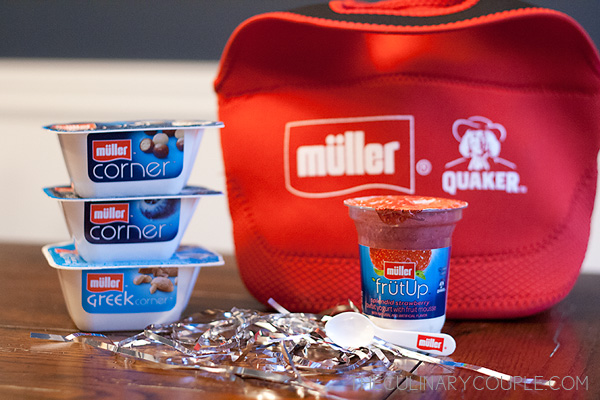 First up: FrütUp. Unlike many brands that market a yogurt cup with fruit on the bottom, Müller puts its fruit on top as a light layer of mousse. Varieties include: Peach Passion Fruit, Luscious Lemon, Blueberry Bliss, Radiant Raspberry, Splendid Strawberry, and Very Cherry. Our Splendid Strawberry was just the right amount of sweet and creamy.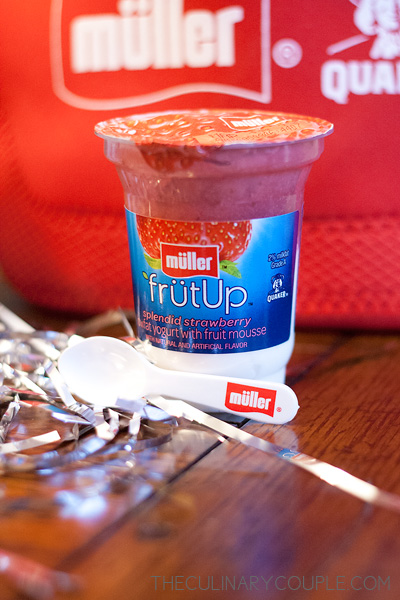 Next up: the Corner cups. These containers include lowfat yogurt paired with a side of fruit topping or crunchy cereal mix. We got Blueberry and Choco Balls, and boy am I glad we did. The vanilla yogurt was tasty on its own, but I especially loved the subtle addition of chocolate. It satisfied my sweet tooth and was much healthier than my typical afternoon cookie. Other Corner varieties include: Strawberry, Blueberry, Crunchy Granola, Choco Flakes, and Crispy Crunch.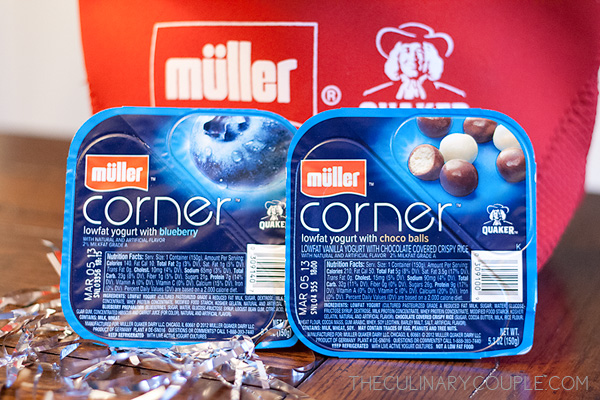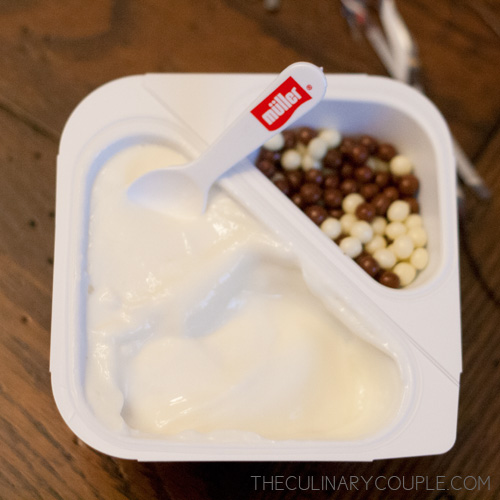 Finally: Greek Corner cups. Similar to Müller Corner cups, these containers include mild Greek yogurt plus a side topping. We eat a lot of Greek yogurt, and Müller tastes very similar to others, but it's the unique toppings that set it apart from other brands: Caramelized Almonds, Blackberry and Raspberry, Strawberry, and Honeyed Apricot. The Caramelized Almonds cup was fantastic! I don't typically add nuts to my yogurt snacks, but I may have to start.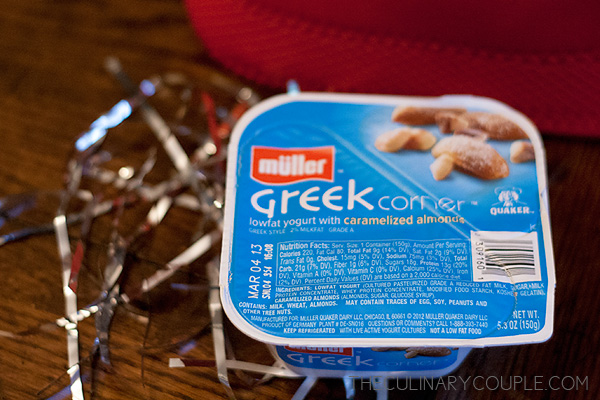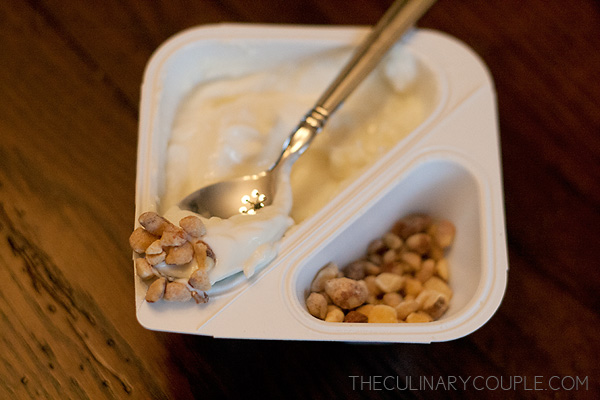 Overall, I was impressed with Quaker's new product. And the price is competitive with other brands: $.99 for FrütUp and $1.29 for Corner and Greek Corner. But guess what? You have a chance to try it for free! Quaker is giving away five free product coupons to three lucky winners. Just enter using the Rafflecopter widget below. Good luck!
Sam is a fan, too.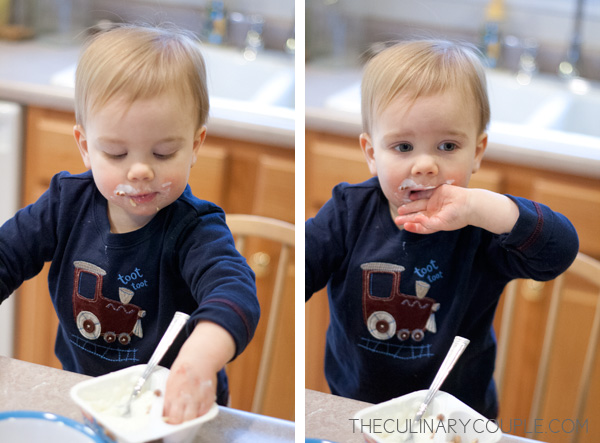 Disclaimer: I was given these products free of charge, but the opinions expressed are my own. I was not paid to write this post.