Sometimes I wonder if I work the little dude too hard. He mops the floors, he dusts, he wipes the walls, he helps to cook. He sorts the laundry, he picks up trash, and now he organizes our coffee.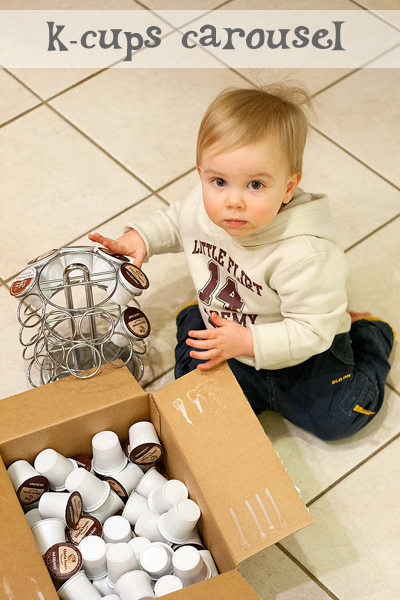 We got a big box of K-cups delivered to our front door today (thank goodness for Amazon Prime), and as usual, Sam insisted that we bring the box inside and open it immediately.
He was very interested in the little plastic cups that fit so perfectly in his hands. And so I set our carousel on the floor and showed him how to place the cups in the metal rings. He filled it, and I dumped it, and then he filled it again. It kept him occupied for a full 10 minutes, which is practically an eternity in toddler time.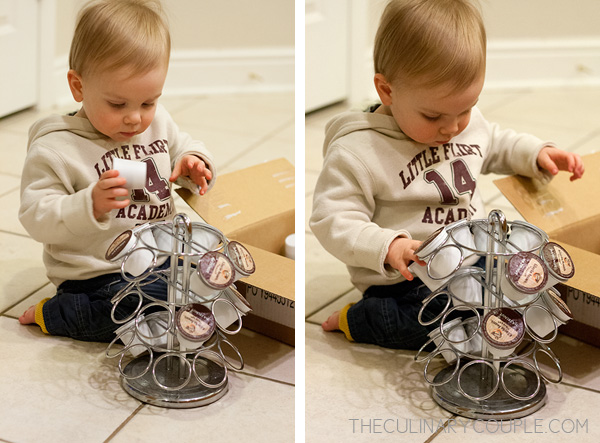 Toddler win! (And Mommy win, too.)
Linkup and share your favorite activities below!