If you have a toddler and you've been trapped inside this month due to below freezing temperatures, then I believe you'll appreciate this new blog series. Every Thursday, I will share with you a new Busy Toddlers activity. Whether inspired by Pinterest or our own pantry or the bin of ignored toys on Sam's shelf, I'll post an idea to keep your tot busy for … well, at least five minutes. And we all know how rare and wonderful five minutes of quiet can be!
(I also want to hear your ideas, so please consider linking up below.)
First up: an activity I'm sure you've seen before and uses items you likely have in your home.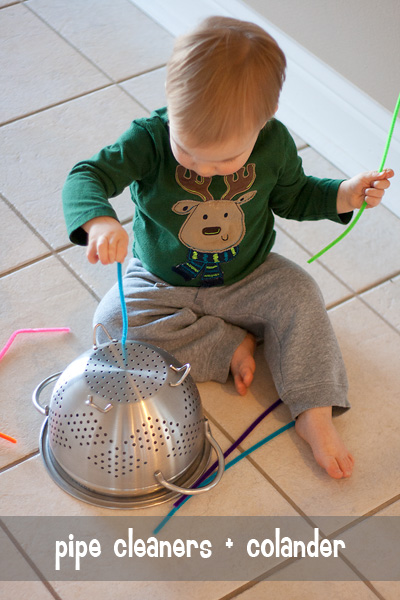 Pull a colander out of your cupboard and and sit it beside a bunch of colorful pipe cleaners. I bet your kiddo will figure out what to do before you even show him.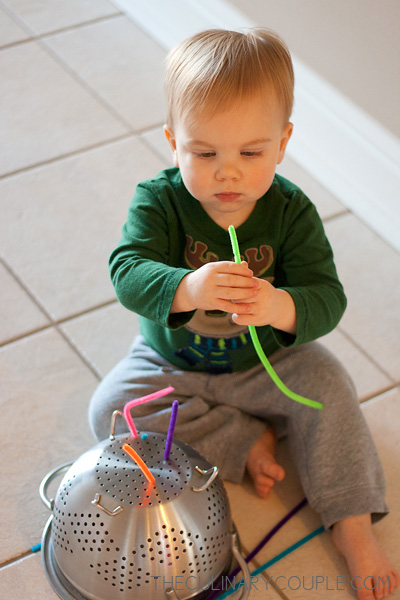 This is simple and cheap and gives your toddler an opportunity to practice his fine motor skills. If he's older, you can also practice colors.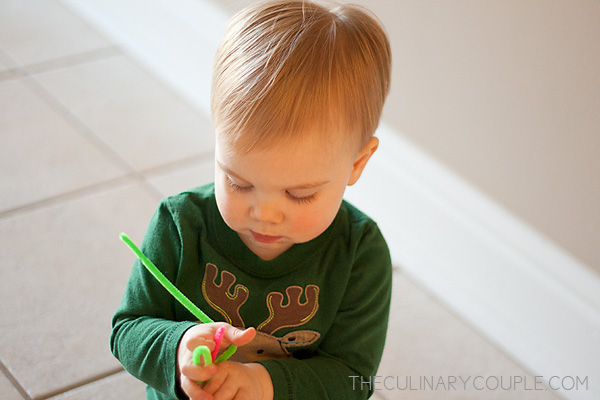 Alright, your turn! Tell me what you're doing to keep your toddler busy and out of trouble. It's easy — just hit "click here to enter" below. If you don't have a blog, share your suggestion in the comment section.
And come back next week for another fun idea!