'Tis the season to share a few of our favorite things.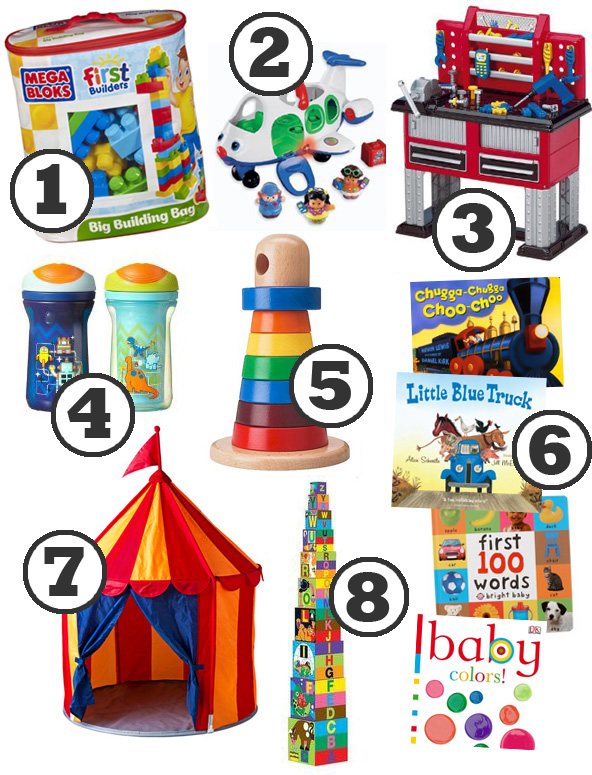 1. MegaBloks
2. Little People Airplane
3. Tool Bench
4. Tommee Tippee Explora Drinking Cups
5. Stacking Rings (Ikea)
6. Books: Chugga Chugga Choo Choo; Little Blue Truck; First 100 Words; Baby Colors
7. Circus Tent (Ikea)
8. Nesting Blocks
Now it's your turn. What's your toddler into these days?