Remember when I used to post our week in photos? Well, I fell off that wagon about two months ago. Which means it's time to play catch up. Here are some favorites from our October and November.
We spent a Saturday afternoon at an Italian festival in Pittsburgh. We enjoyed flatbread pizzas, pierogies, and cannolis.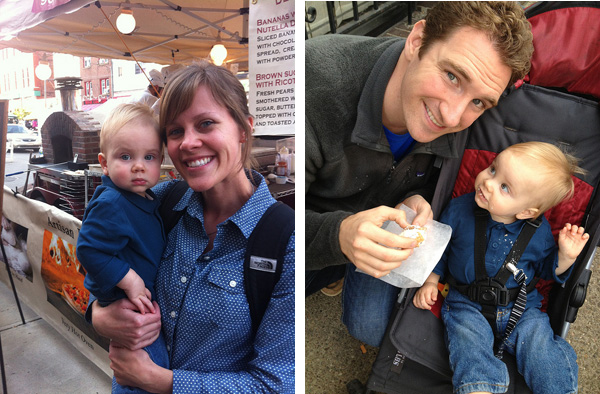 We soaked up as much sun as possible — in anticipation of winter temperatures on the way.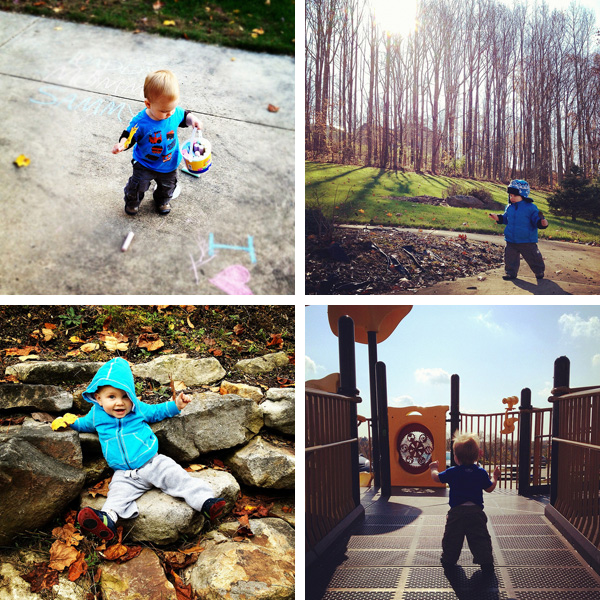 And when we were forced to stay indoors, Sam found fun under tables, behind closet doors, and inside cabinets.

We baked treats to celebrate anniversaries and new babies.
We bought a mini van. Oh, yes, we did. But we prefer to call it the Swagger Wagon. (Though it's a Honda, not a Toyota.) We test drove quite a few SUVs and a handful of other vans, and this decision just made sense. It's spacious and comfortable and has so many family-friendly features. I absolutely love it.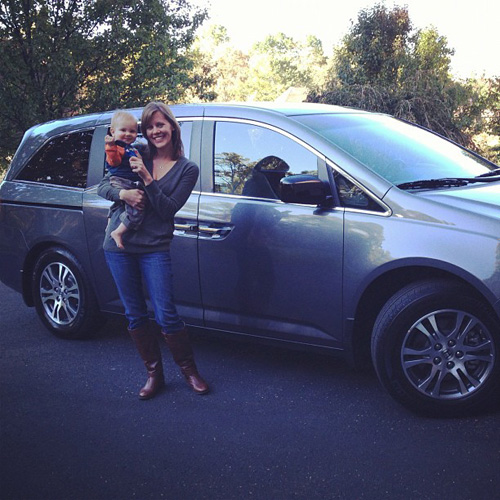 Big chairs. Little chairs. Rocking chairs. He likes them all.

Sam had his first haircut. And it was quite traumatic.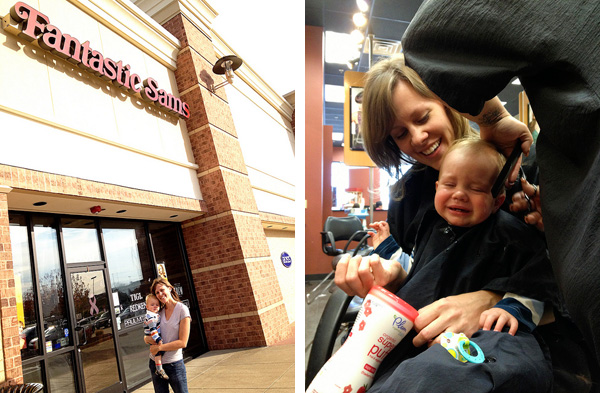 But now we have a big boy who drinks from big boy cups.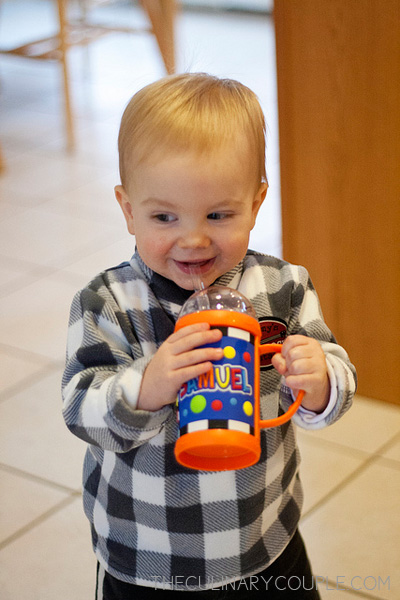 My how time flies.