We love when Auntie visits! She snuggles Sam and chases him around the house. They swim and swing and stack blocks.
And did I mention she's a talented artist? You may recall the canvases she painted for Sam's nursery. Well, her most recent project is hanging in his bathroom.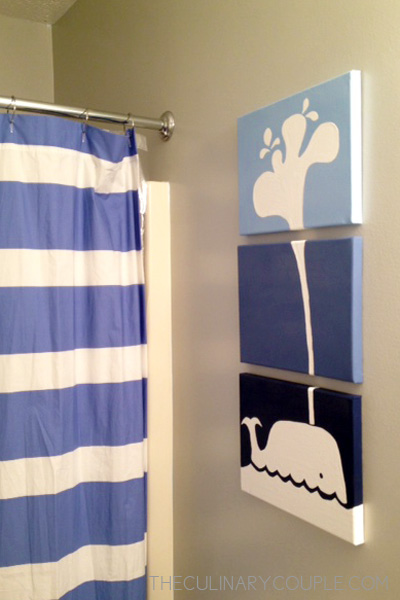 As if that weren't enough, she also spoils us with treats like this yummy fig toast (inspired by her friend, Christy, who just finished culinary school).
Crispy grilled bread. Sweet ricotta cheese. Layers of sliced figs and cherries. Twigs of thyme. And a drizzle of honey.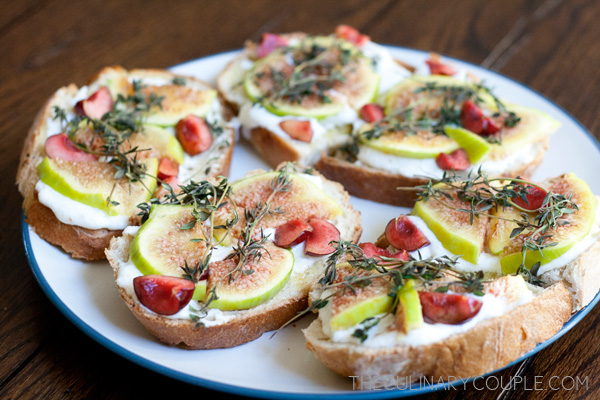 Perfect, simple, summer. Enjoy.