Someone was quite excited to take his son to Lake Anna last weekend.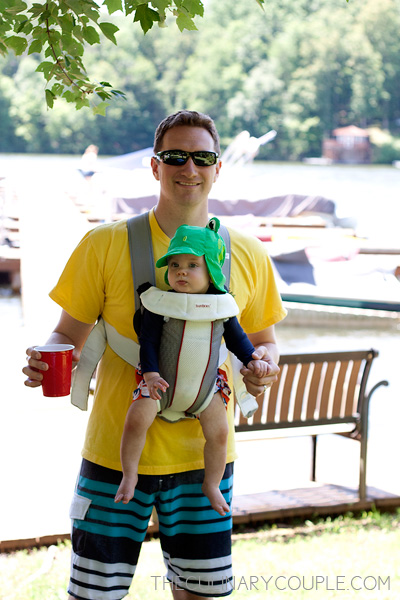 Nick and his buddies have been gathering there for more than 10 years, and I joined the crew in 2007. Since then there have been weddings and babies.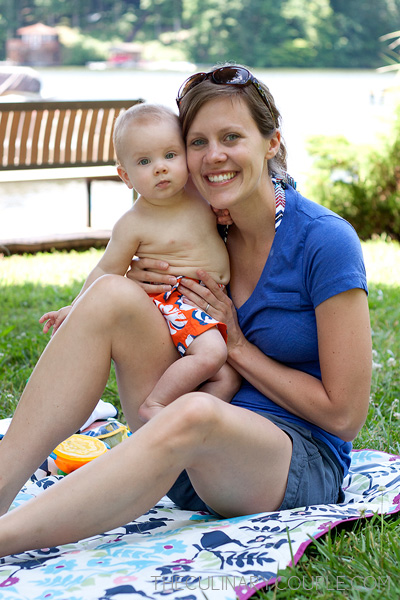 But many things have remained the same.
We jet ski and wake board. We play cornhole and ladder golf and (new this year) kan jam. Now we just have little spectators.
We eat well. And we eat a lot. Shrimp with citrus pesto, BBQ chicken, bacon and eggs, an unlimited supply of chocolate chip cookies and rice krispies treats, and a fully stocked fridge of beer.
Also, crackers and berries for the munchkins. And margaritas for the adults.
The boys stay up late playing poker.
And wake early the next morning to get onto the lake.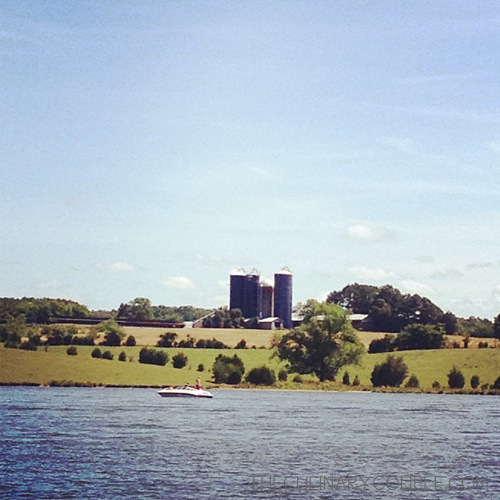 Sam wasn't so sure about the water, but he loved the feel of the wind in his face as we cruised across the lake.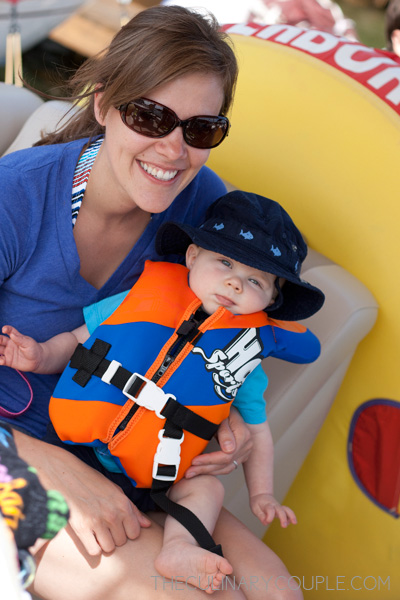 The water was calm, and the weather was perfect.
We love lake weekends! We only wish we could get away more often.
Thanks, as always, to the Arceneaux for their hospitality.