1. February is National Chocolate Month, and I have certainly done my share of indulging. (Who else is thankful that there is one more day in the month this year?) Chocolate covered strawberries, chocolate chip cookies, hot cocoa from the Keurig. And my sweet tooth is no secret. My brother was kind enough to bring me a box of chocolates from Jacques Torres. And my sister-in-law served the most decadent chocolate peanut butter dessert when we visited on Sunday. I think I need an intervention.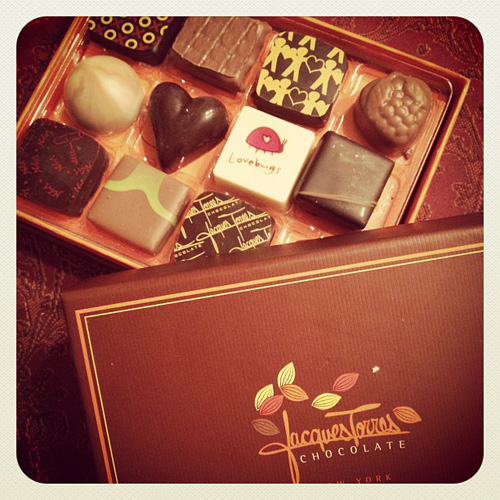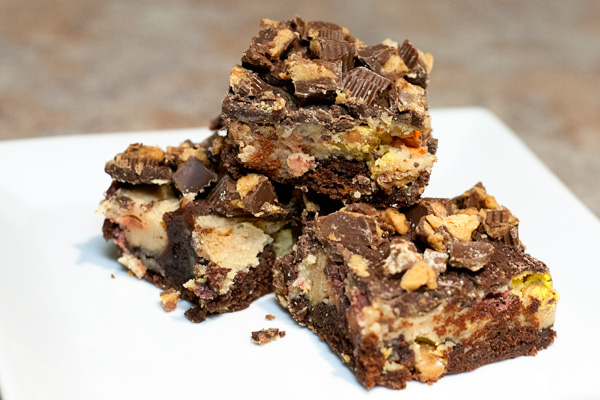 2. In addition to spending a night with Nick's sister, Kirsten, we also visited my parents and siblings. And, of course, the great-grandparents couldn't stay away when they heard that Sam was in town!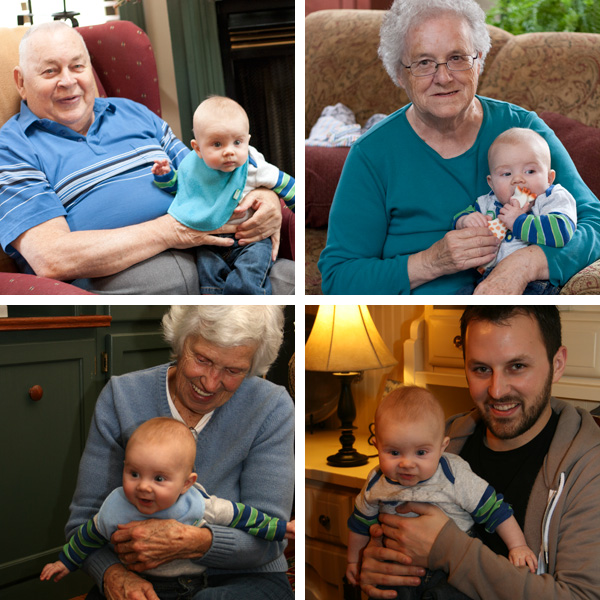 3. Not only was Sam spoiled by family, but he also stole the hearts of two little ladies. We had brunch on Saturday morning with a group of our best friends, and sweet Kennedy and Leyton couldn't help but tickle Sam's toes and kiss his cheeks. Such a ladies man!
4. I do believe that Sam's buddy, Owen, will be quite the heart breaker, as well. We got the two together for a quick visit while we were in Virginia and recreated the photo that we took of them in October. Stripes and cords!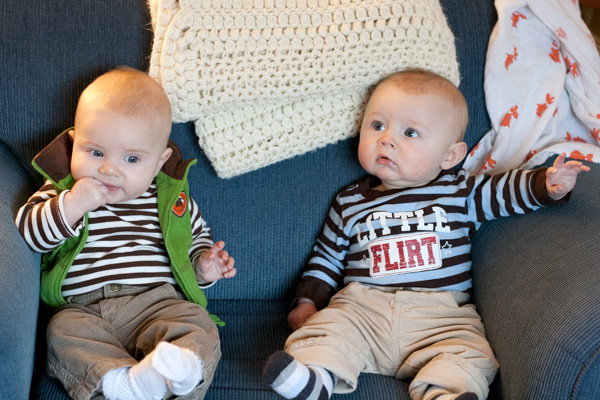 5. Final highlight of the weekend: Cheering my sister on to two 1st place finishes and one 2nd place finish at her indoor track and field championship meet. Sam is her "biggest" fan!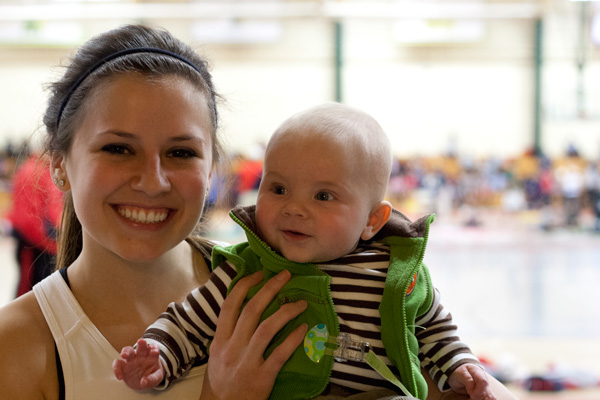 6.. We had a wonderful weekend with family and friends, as usual, despite feeling exhausted from night #1. A certain Samuel decided he did not want to sleep. At all. (He actually had not been sleeping well for at least five days prior.) He was up at 10:00 and 11:30 and 1:30, and I finally brought him into bed with me at 2:30. This meant that poor Daddy had to sleep on the floor because the double bed was just not big enough for our family of three. The next two nights were only slightly better. Not surprisingly, "sleep training" started when we got home.
7. Tonight was night #2 of our own modified Ferber method, and so far we are quite pleased with the results. Sam fell asleep without his pacifier tonight. In less than 10 minutes. And I really hope I haven't just jinxed us.