While Nick and I are spending time with our Peanut, I would like to introduce you to a few of my lovely blog friends.
In No Simple Language is another blog I stumbled upon and instantly fell in love with. Rachel writes about life as a school teacher, her sweet puppies, and food, of course. She posts weekly menu recaps (her husband cooks, too!), and one of these days she will inspire me to be so organized.
Hi readers of The Culinary Couple!  I am Rachel and I blog over at In No Simple Language. When Emily asked if I'd guest post while she and Nick were out with their Peanut, I was thrilled to step in. I love coming to their blog for some meal planning inspiration!
I am an elementary school teacher, and I recently started a new job at a new school in North Carolina. Already, my new coworkers have shown me a great deal of southern hospitality, and this past weekend, I wanted to make something for them to show my gratitude. I thought a morning snack for our weekly planning would be the perfect treat. This of course had me scouring the internet and Pinterest for something to bake that I could bring for them to enjoy on Monday morning. I found this recipe for pumpkin muffins, and I knew it was my winner.
I wanted something light, and this recipe was literally just cake mix, canned pumpkin, water, and some spices. Pretty light (no butter or eggs) and simple.  This is my kind of recipe.
I used my mixer to mix the ingredients, then filled my muffin liners (which are from Ross by the way, so cute for fall!).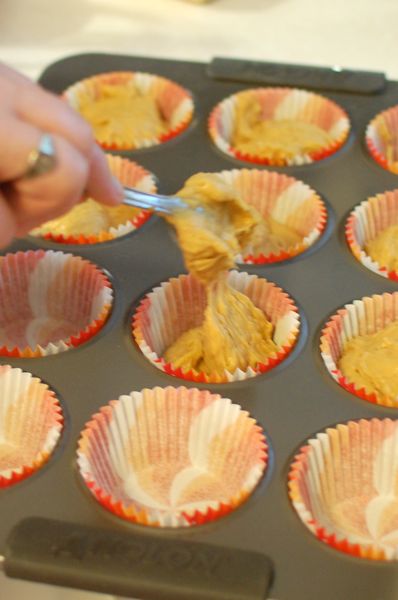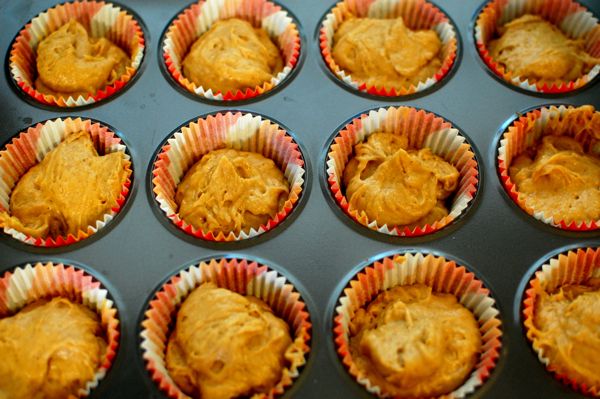 After about 20 minutes in the oven, my whole house smelled of fall and I had a big batch of muffins.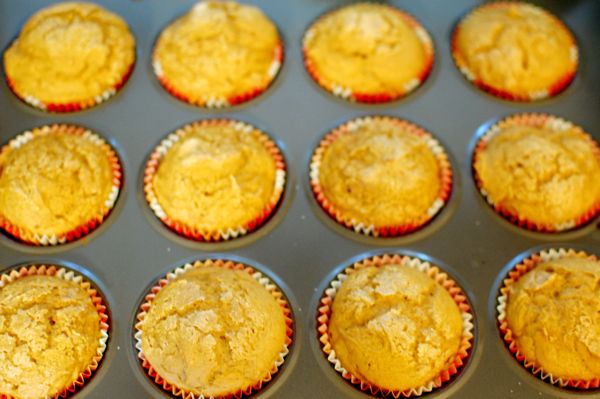 Again, I cannot tell you how easy this recipe was!  If you can dump things in a bowl and stir them with a spoon, you can make these, and I promise you'll love 'em!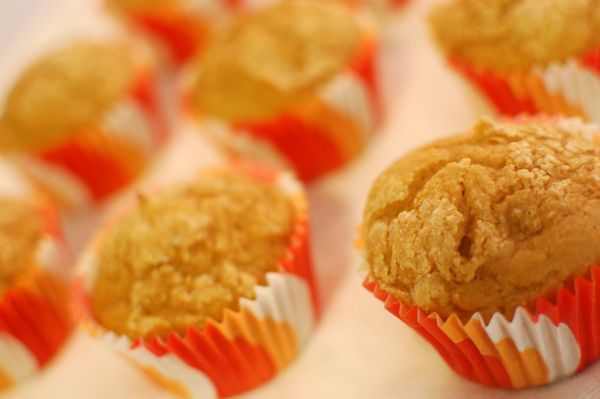 Pumpkin Spice Muffins
Ingredients
1 (15 oz) can of pumpkin
1 (18 oz) box of cake mix (I used Betty Crocker Butter Pecan)
3/4 cup of water
1/2 teaspoon cinnamon
1/2 teaspoon pumpkin pie spice
1/2 teaspoon ground nutmeg
Directions
Preheat oven to 350 degrees.
Mix all ingredients with stand mixer (hand mixer would work fine too).
Scoop evenly into muffin tins.
Bake for 18-22 minutes.