I spent the weekend in New England with my favorite ladies and celebrated the upcoming nuptials of one of my dearest friends. It was a fabulous time, although, admittedly, we partied more like almost-30-year-olds than the spry 18-year-olds we were when we first met. Full recap to come later this week, but let's first wrap up Challenge Oranges (now that our new banner is in place)!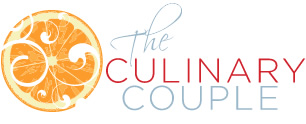 We kicked off our February challenge with a simple salad of mixed greens, cranberries, and walnuts, topped with a sweet and tangy orange vinaigrette. We got our orange juice from a carton, but feel free to substitute fresh-squeezed.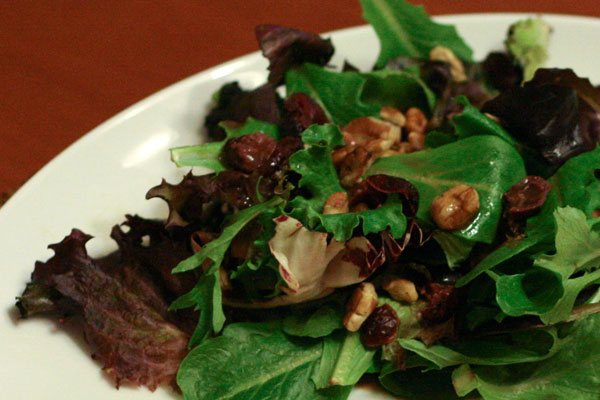 Stay tuned for the remaining three courses recapped by Chef Nick, himself!
Orange Vinaigrette
Ingredients
1/4 cup orange juice
2 tablespoons balsamic vinegar
1 tablespoon Dijon mustard
2 teaspoons honey
1/8 teaspoon cracked black pepper
Directions
In a small jar with a tight-fitting lid, combine orange juice, vinegar, mustard, honey, and pepper. Cover and shake well. Store in the refrigerator for up to 1 week. Shake well before serving.
(adapted from allrecipes.com)