On Wednesday night, before the craziness of Christmas enveloped us, we had a quiet night at home. Just the two of us.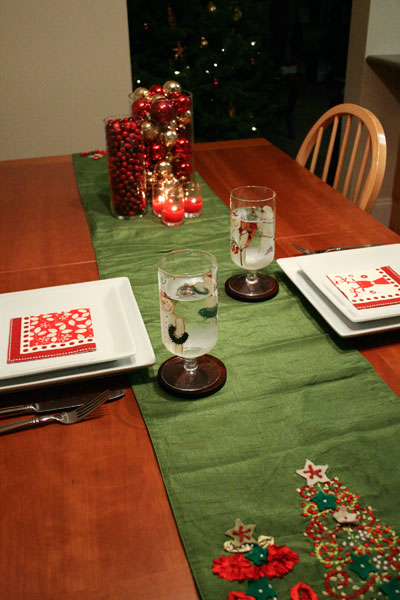 We had mushrooms stuffed with lump crab meat and glasses of Traminette. Salmon with a brown sugar and soy sauce marinade, pan-fried scallops, and roasted sweet potatoes.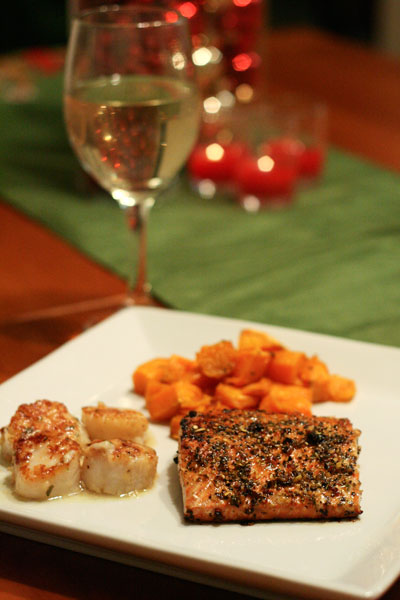 It was delicious. And relaxing. And just what we wanted.
Last night we arrived at my parents' house to stockings and red bows lining the stairs, tins of cookies, candles in the windows, and festive doggies in the front yard.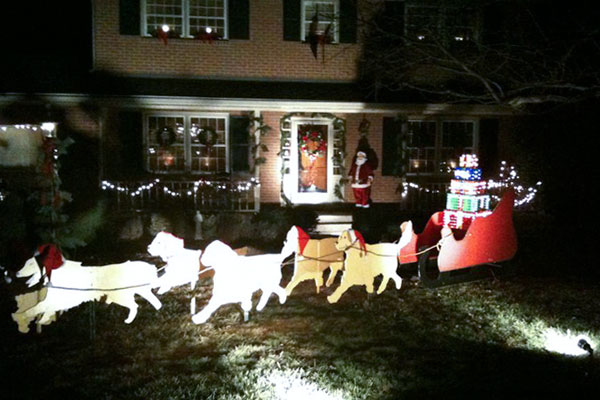 And this is pretty perfect, too.
Tomorrow, after spending the morning with my family, we'll board a plane bound for California to see Nick's family. What better day than Christmas to be a 27-hour one!
We wish the happiest of holidays to you and yours! We'll see you next year.