(Previously: We play with cows and explore castles.)
We were so close to Füssen that we had to stop on our way from Schwangau to Stuttgart. The town is located on the River Lech, just three miles from the Austrian border. It's the highest town in Bavaria and marks the end of the Romantic Road.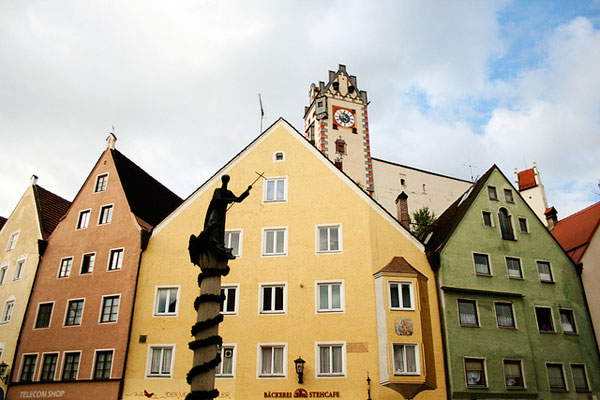 We only had three hours to explore, so we started in the town's historical center. The Reichenstr, "rich man's street," is a shoppers' paradise. We passed by windows of jewelry and antiques and paintings and wood carvings. And, of course, the elusive cuckoo clocks and lederhosen. We also encountered a truck full of kegs.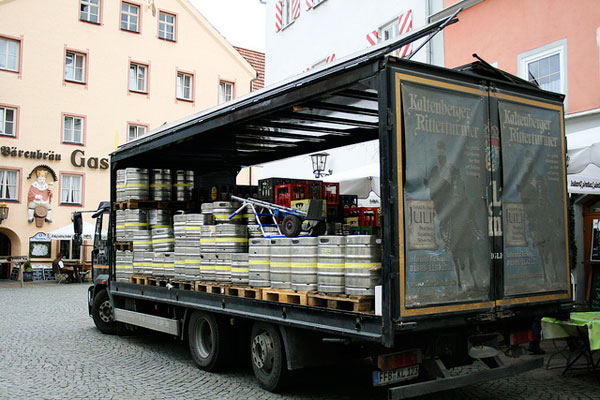 We then meandered through the Markthalle and the courtyard of the baroque monastery of St. Mang. Germany's oldest fresco, dating back to 980, is inside.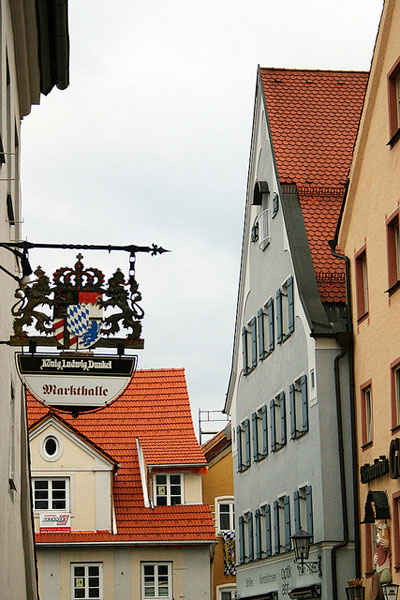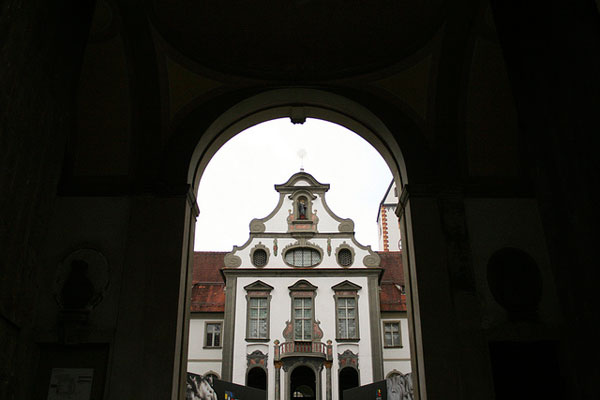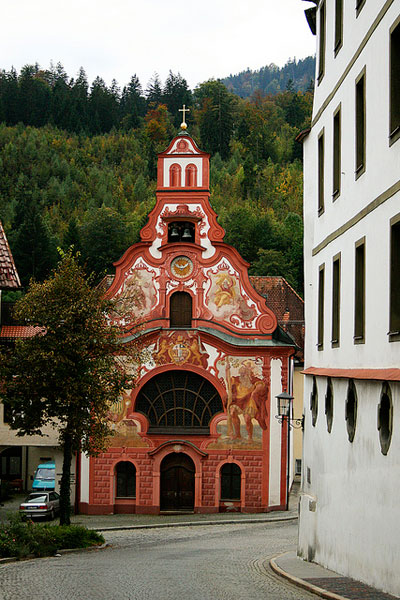 We walked along the river and climbed a hill in search of the Franziskaner Kloster.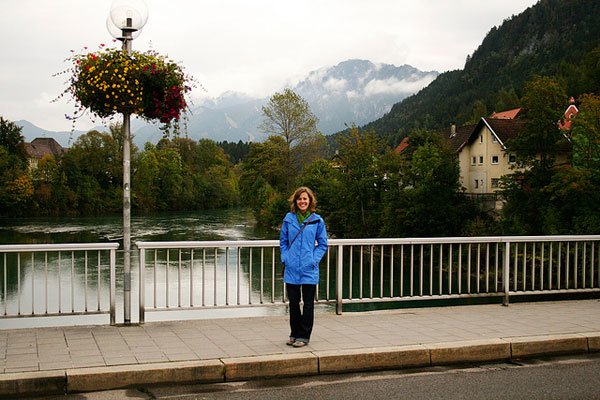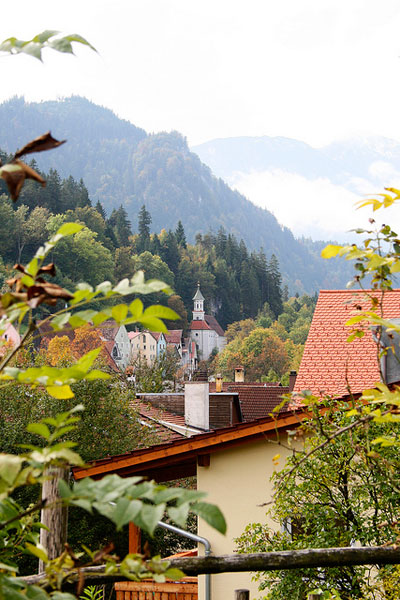 Not only did we find the 17th century church, we also stumbled upon the official end of the Romantic Road. I wonder what's behind that locked door?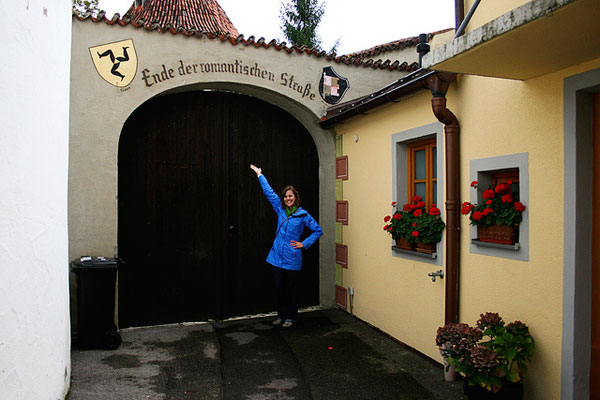 We then grabbed plums and apples and brats and chocolates and set off for Stuttgart.
Next up: Brothers in Stuttgart.