(Catch up on previous wedding recaps and follow along as we wrap them up one year later.)
The last song of the night came far too soon. We swayed to Van Morrison and smiled into each other's shoulders and enjoyed the final moments of our wedding day.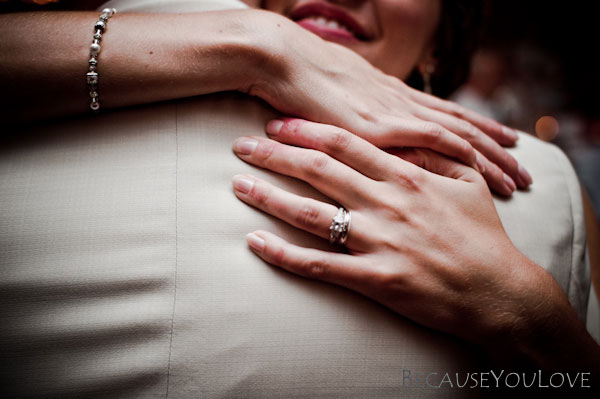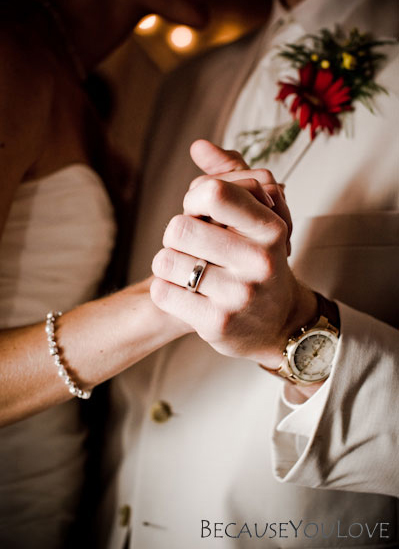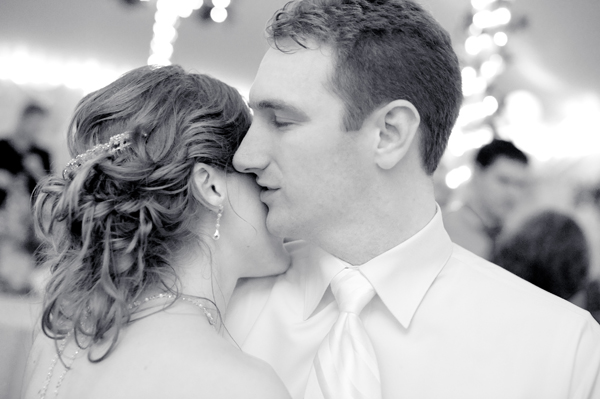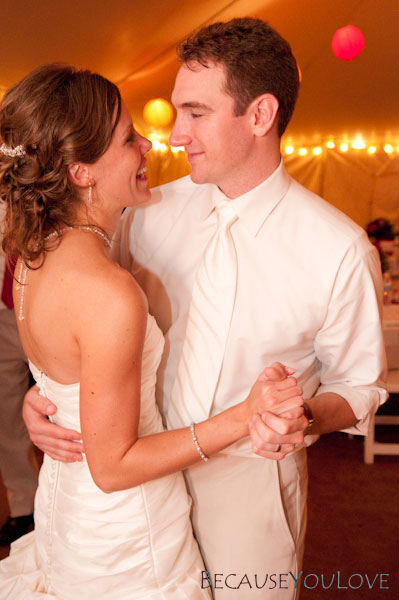 And despite not winding through rows of waving sparklers, our exit as husband and wife was intimate and celebratory nevertheless.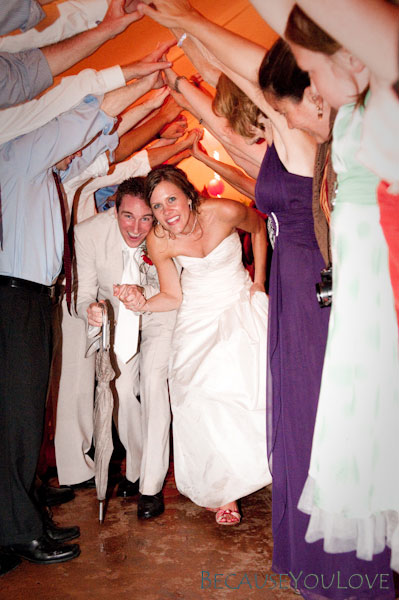 My cousin — who graciously volunteered to drive guests to their cars in a golf cart provided by the venue — waited for us with an umbrella just outside of the tent. He helped us climb into the back of the cart, and then our photographer snapped the final photo of the night. Please note my flat hair, muddy and disheveled dress, and shoes that were no longer red. But you know what? I was — and am — a  happily married woman.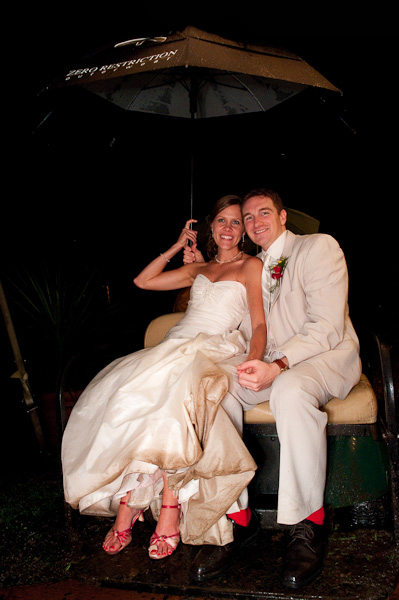 Because anyone who says sunshine brings happiness has never danced in the rain. Happy first anniversary to my very wonderful husband!