October 17th felt a lot like August 28th — damp and chilly, but celebratory!
My sister, Laura, was especially excited to have a date to her Senior Homecoming. Her boyfriend, Stephen, surprised her and jumped on the plane for her return flight from Utah. I'm impressed we were all able to keep it a secret from her!
And … the red umbrellas we bought for the wedding perfectly complimented Laura's red dress.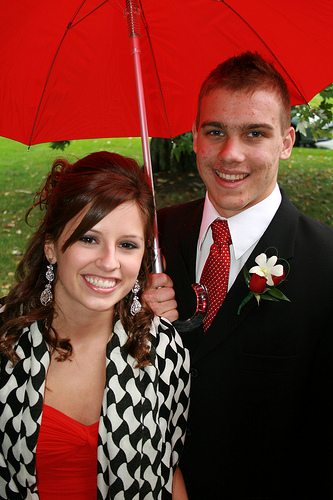 My little sister is growing up way too fast!