The weekend began in Dover with a belated 17th birthday gift for Laura: green gardening attire! She and her boyfriend, Stephen, — with help from Dad — planted a backyard garden with watermelon, cantaloupe, peppers, cucumbers, and other goodies. Yes, Nick and I are very jealous!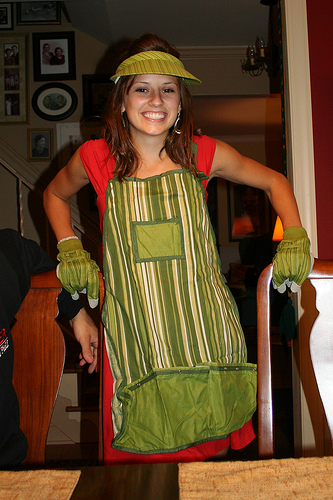 Onto a graduation gift for Stephen: the classic "Oh, the Places You'll Go!" by Dr. Seuss. Nick and I both received copies for our high school graduations, so we thought it was appropriate. We also included a little monetary gift inside — to help him get ready for Utah!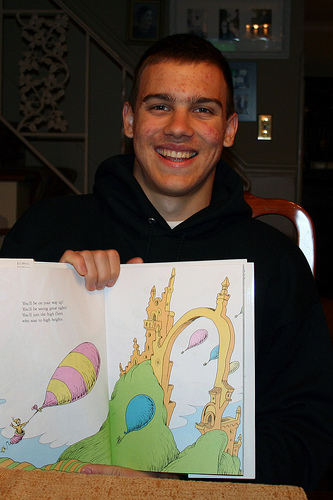 Next it was onto the birthday boys. Dad turned 54 on June 6th, and Andrew turned 25 on June 7th. Dad got a bag full of BBQ seasonings and sauces. Last weekend he told me he was bored with the same old burgers and dogs, so I thought these Wegmans treats would be perfect! Here he is thoroughly examining one of the bottles: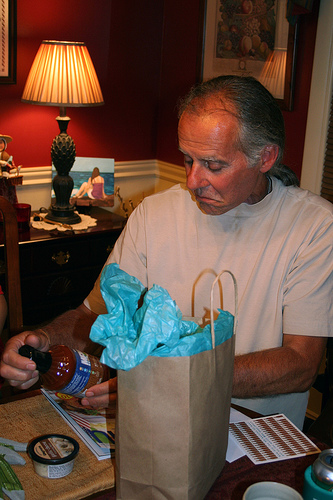 Final gift of the night went to Andrew. I found this t-shirt months ago and couldn't wait to give it to him. It's incredibly appropriate! This is the face he gave to me when I told him to look at the camera: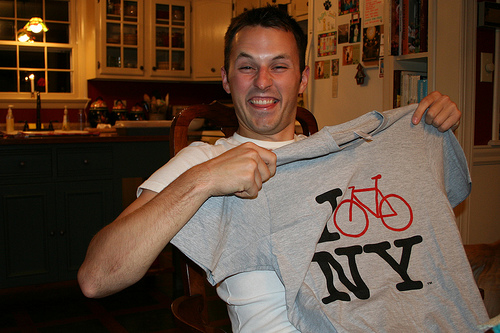 We all spent Saturday in Virginia for a co-ed wedding shower (more about that in part 2), and on Sunday we headed to Red Lion to celebrate Alex's high school graduation. He's the 4th cousin of 10 on the Rishel side to head off to college.
The weekend ended at Mack's Ice Cream — Andrew's birthday treat request. And, yes, he did finish his entire banana split!