Fantastic find on The Pioneer Woman Cooks! Emily re-fueled with this pasta dish after a long run, and she looks forward to making it for Nick! (Note: Recipe is halved in this version.)
Ingredients
1/2 pound thin spaghetti
1/4 stick (2 tablespoons) butter
1 tablespoons olive oil
1 cloves garlic, minced
Juice of 1/2 lemon
Zest of 1/2 lemon
1 cup sour cream
1/4 teaspoon kosher salt, more to taste if desired
Plenty of grated Parmesan cheese
Flat leaf parsley, chopped
Extra lemon juice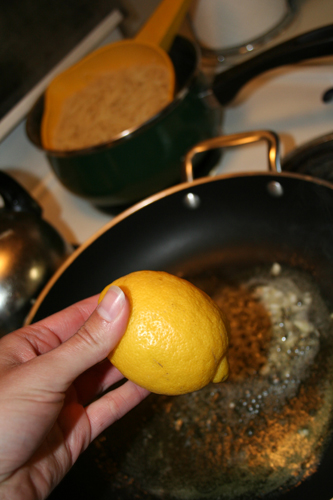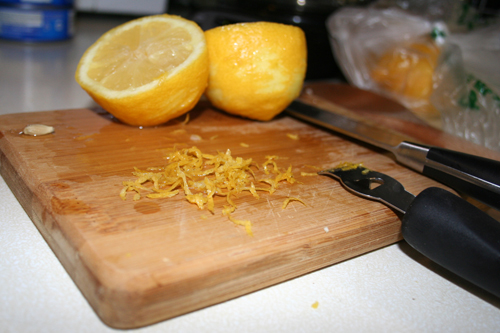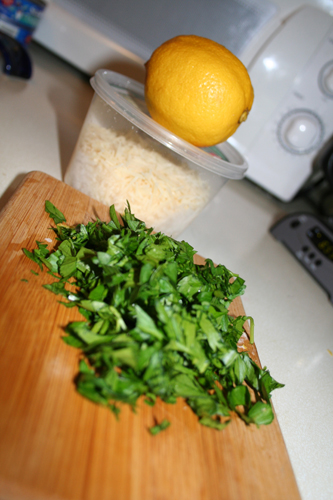 Directions
Preheat oven to 375 degrees. Cook spaghetti until al dente.
In a skillet, melt butter with olive oil over low heat.
When butter is melted, add minced garlic.
Squeeze lemon juice into the pan. Turn off heat.
Add sour cream and stir mixture together. Add lemon zest and salt to taste.
Pour mixture over drained spaghetti and stir together, then pour spaghetti into an oven safe dish.
Bake, covered, for 15 minutes. Then remove foil and bake for an additional 7 to 10 minutes. (Don't bake too long or the pasta will dry out.)
When you remove it from the oven, squeeze a little more lemon juice over the top.
Top generously with Parmesan cheese, then chopped parsley.
Give it a final squeeze of lemon juice at the end.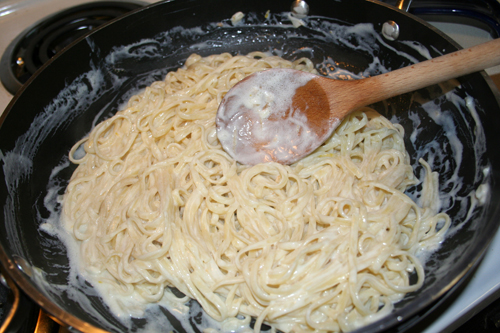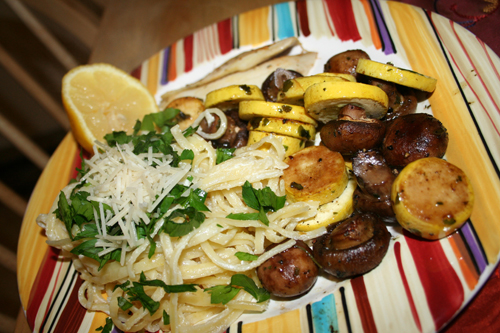 Served as a side dish alongside tilapia and roasted mushrooms and squash, but it's also hearty enough to stand alone!
{recipe from The Pioneer Woman Cooks}