A Wiley family favorite! And an easy and fun project for kids.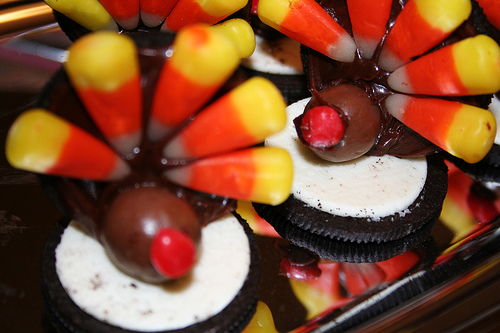 Ingredients
Oreo cookies
Chocolate frosting
Malted milk balls
Candy Corn
Red Hots
Directions
Twist Oreo cookies in half.
Spread chocolate frosting on plain half.
Assemble candy corn like turkey feathers.
Place malted milk ball "body" and red hot "head." Secure to white half of Oreo with more chocolate frosting.
*recipe from KW