I have baked these soft sugar heart-shaped cookies with the kiddos for the past three Valentine's Day. And I've never blogged the recipe. So, even though, it's April, we're going to travel back in time to February. (2013 | 2014 | 2015)
First up, a sweet Valentine's Day party at Sam's preschool. They sang songs, gave heart mobiles as gifts, and indulged in lots of red and pink treats.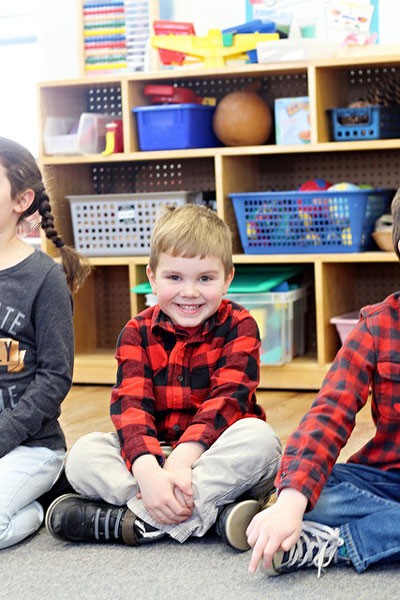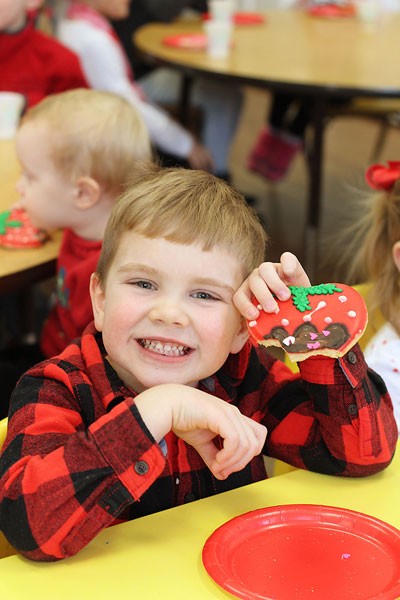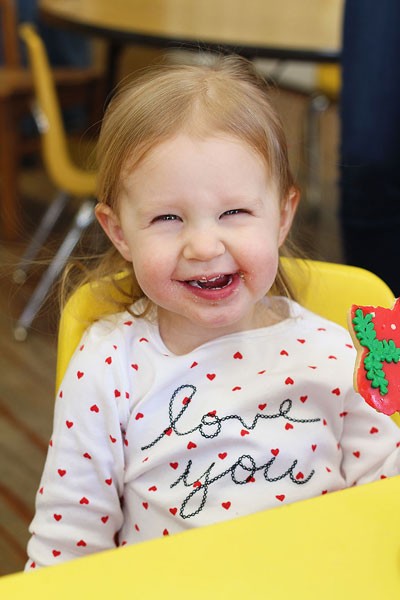 Daddy even got to sneak out of the office for 45 minutes to join us.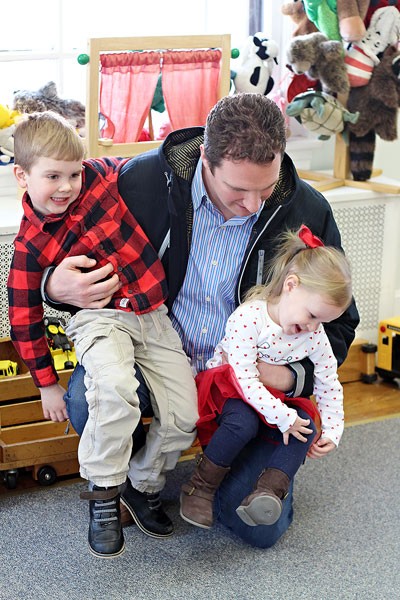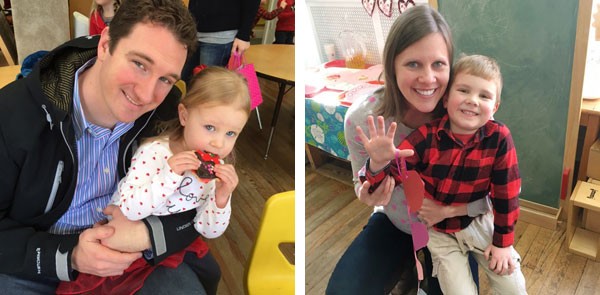 That evening we headed to Dover to celebrate the rest of the holiday with Nini and Poppy. My mother didn't disappoint with her selection of decadent desserts.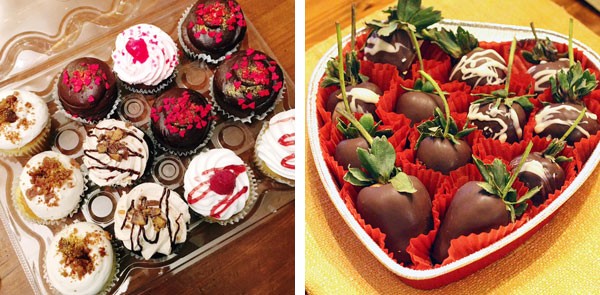 And we treated her to a nice dinner: scallops over risotto with green beans. Because sometimes it's fun to feel fancy.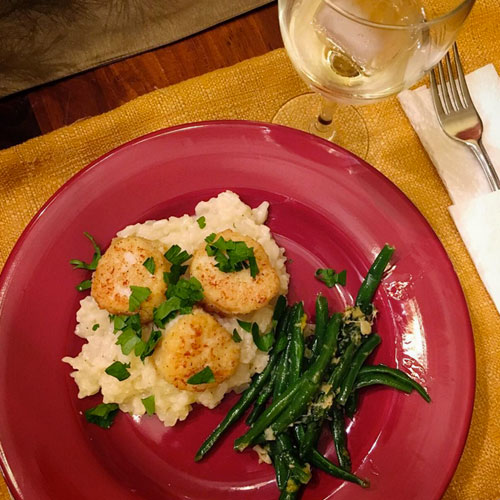 On Sunday, we played our tenth game of Valentine's Day Bingo. And then we baked cookies.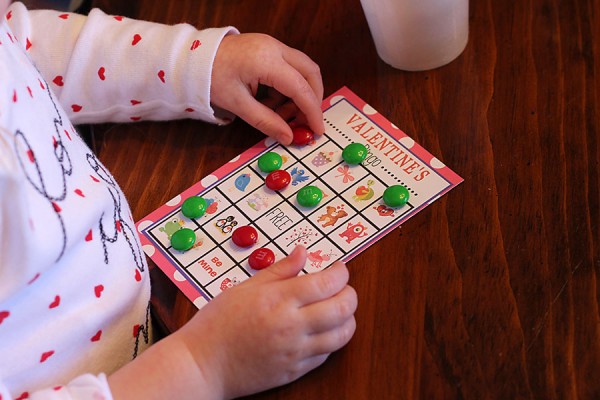 Soft Sugar Cookies with Buttercream Frosting
Ingredients for Cookies
1 cup butter, room temperature
1 3/4 cup sugar
2 eggs, room temperature
1 tsp vanilla
1 cup sour cream
1/4 tsp almond extract
5 1/2 cup flour
1 tsp baking powder
1 1/2 tsp baking soda
1/2 tsp salt
Ingredients for Buttercream Frosting
3/4 cup butter, room temperature
3 1/2 cup powdered sugar
3-4 Tbsp heavy cream
1 tsp vanilla
food coloring and sprinkles
Directions
With an electric mixer, cream together butter and sugar. Add eggs, vanilla, almond extract, and sour cream; mix until combined.
In a separate bowl, mix together flour, baking soda, baking powder, and salt. Slowly add dry ingredients to wet ingredients. Mix until combined.
Split dough into two pieces, and place in saran wrap. Refrigerate dough for 1-2 hours.
Once dough is chilled, roll out dough onto baking mat or parchment paper. Add another 1/4 – 1/2 cup flour if dough is still sticky. Cut with floured cookie cutter.
Bake at 350 degrees for 8-9 minutes.
For the buttercream frosting: Combine all ingredients, mix with an electric mixer until smooth. Frost on cooled cookies and decorate.
(adapted from I Heart Naptime)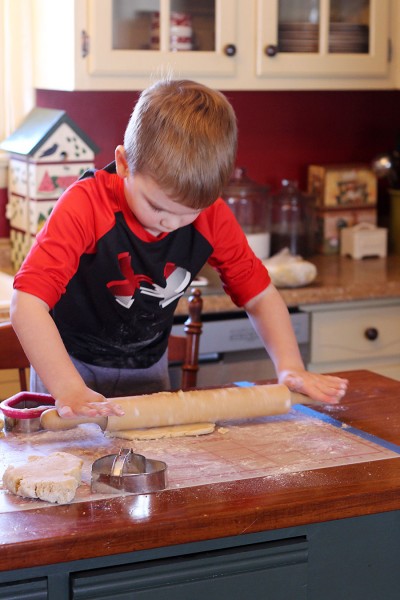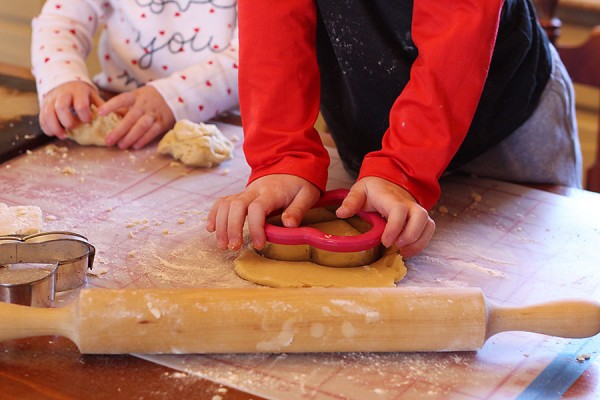 This is definitely a tradition that we will continue for many years to come!