We spent Christmas Eve with my dad's family — a tradition we've missed for the last three years. We played our favorite gift exchange game; we passed around boxes of mixed chocolates and a bottle of Drambuie; and the kids were sufficiently spoiled by their great aunties and great grandmother.
Christmas morning was quiet — just the four of us, plus my parents. And the two dogs, of course. Nora cruised around the house with her new baby doll, and Sam was thrilled to find Optimus Prime under the tree.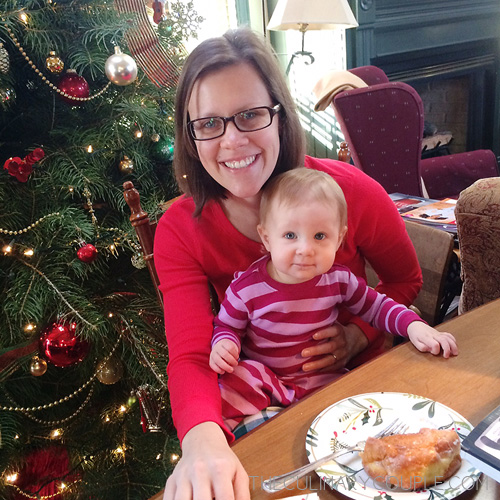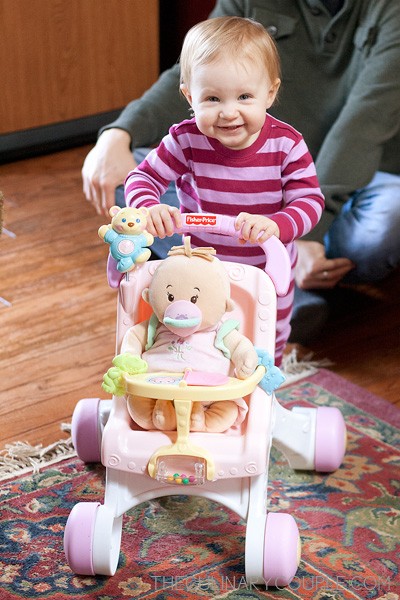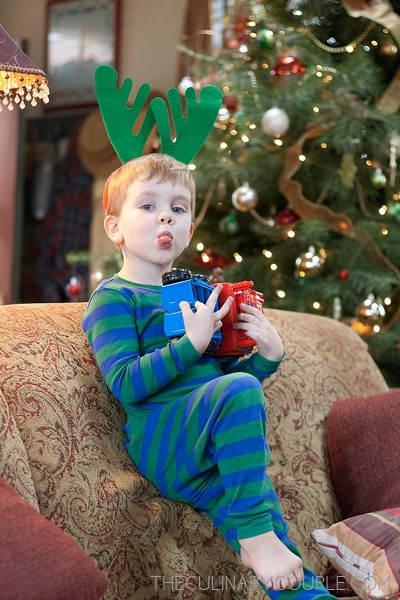 Andrew and Emma arrived just in time for turkey dinner. And Stephen and Laura followed close behind. Then we all changed back into pajamas, drank wine, and played Farkle until midnight.
We did it all over again the next morning — with Mom's traditional sausage and egg casserole, apple cinnamon buns, and mimosas. The kids opened a few more gifts (and, by that point, were beginning to think that Santa came every day).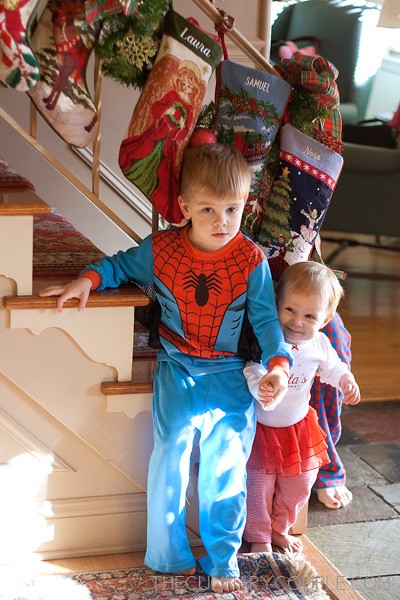 Later that afternoon, we kicked off the third annual Appetanza. This year's dishes included caramelized bacon, turkey salad, pear ravioli, BBQ chicken cups, seafood crostini, a bloomin' onion that nearly burned down the house, bread pudding with rum sauce, and hot chocolate cookie cups. SO much fun!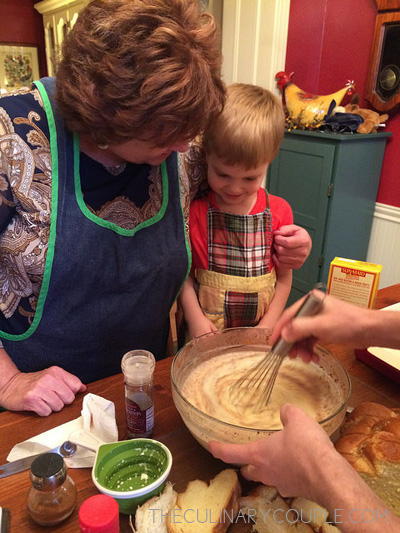 After we were thoroughly stuffed — and after both little ones were fast asleep — the siblings exchanged our "make-it or bake-it gifts." Another one of my favorite holiday traditions! Nick and I were especially proud of our gifts this year: flavored salts from me to Stephen and a key hook in the shape of Pennsylvania from Nick to Laura.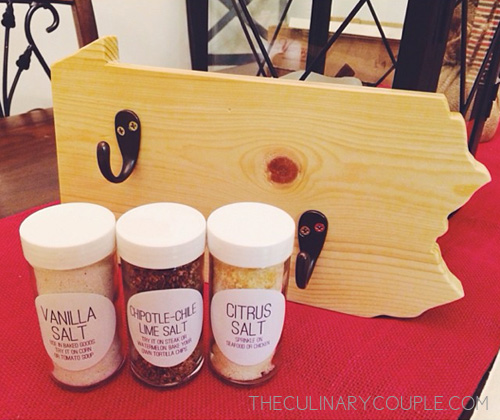 And, as usual, Mom and Dad were so generous and thoughtful with their gifts to us: monogrammed cooler bags with Tervis Tumblers and a picnic blanket — perfect for our upcoming family beach vacation!
The celebrations continued the next day (Saturday, for those keeping track) at my uncle's house with my mom's side of the family. Always lots of laughs when this crew gets together!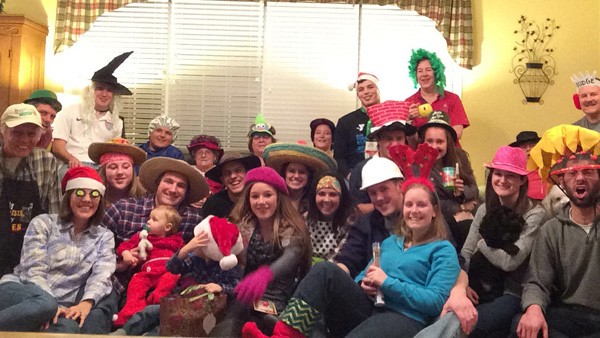 Things finally started to slow down on Sunday — our last day in Dover before returning home. In fact, Sam was so exhausted from the week's festivities that he played with his new Kinetic sand for a solid three hours.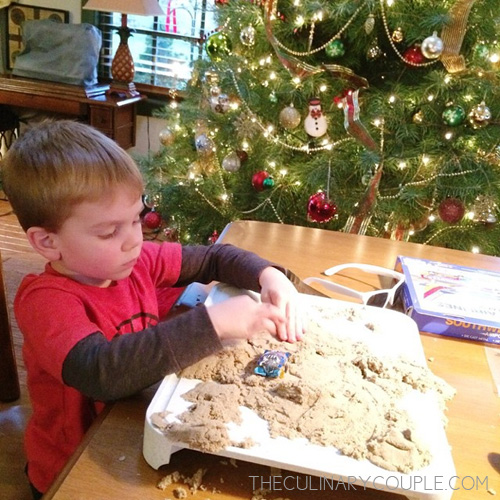 And that wraps up Christmas 2014 with the Wileys! We hope your holidays were as celebratory as ours.