I think I started to plan Nora's first birthday party in my mind less than a month after she was born. Of course we had to have a Winter Onederland for our January birthday girl!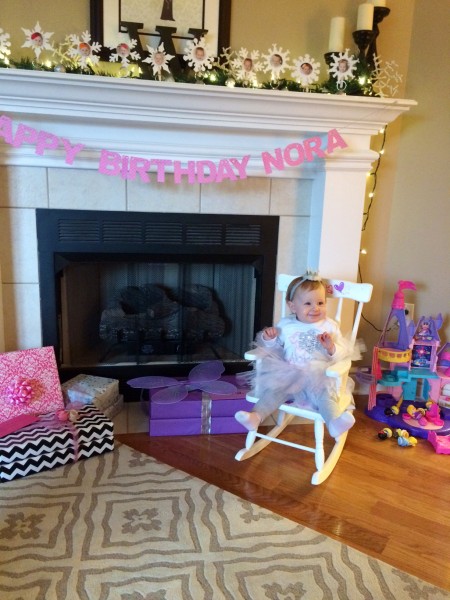 We covered our house in paper snowflakes, thanks to help (and extremely competitive spirits) from Nick and his sister, Kirsten. I am not kidding when I say that they spent almost 12 hours cutting snowflakes — and no two were the same!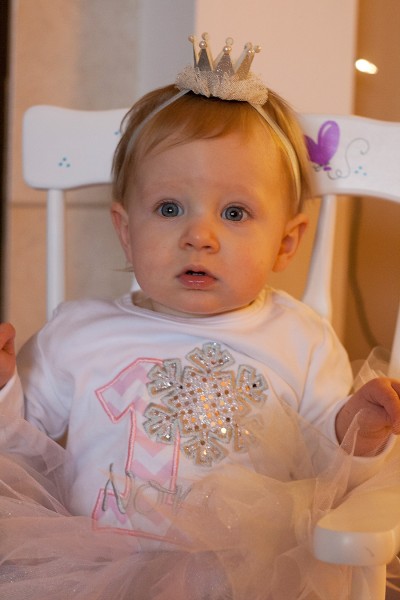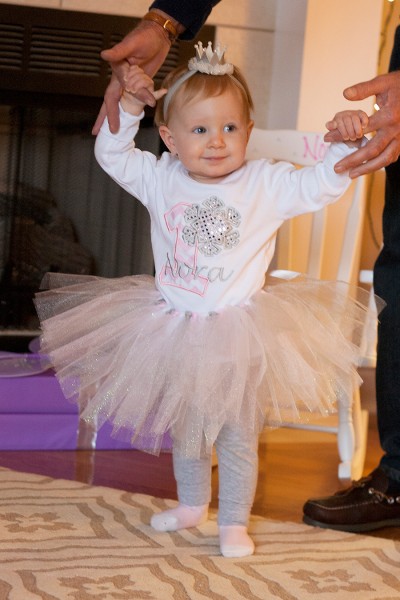 While they made it snow in every room, I focused my attention on the food.
We kept the menu simple: fruits and veggies, hot dogs in the crockpot, and a chili bar.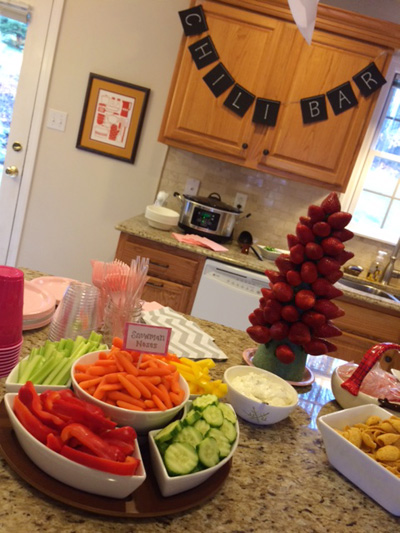 And cheese sticks all dressed up for the occasion.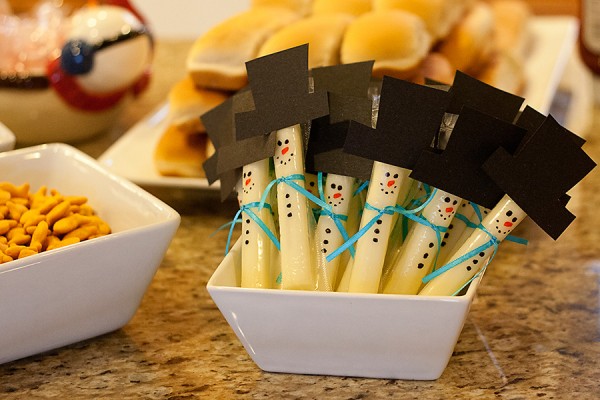 As always, the dessert table was the most fun (and most time consuming) to assemble: chocolate and vanilla cupcakes with pink buttercream and gingerbread cookies shaped like snowflakes.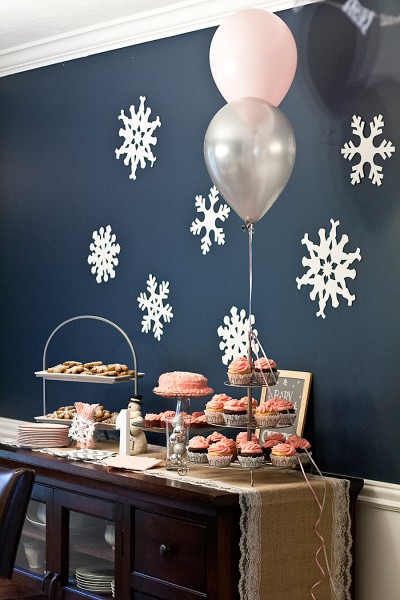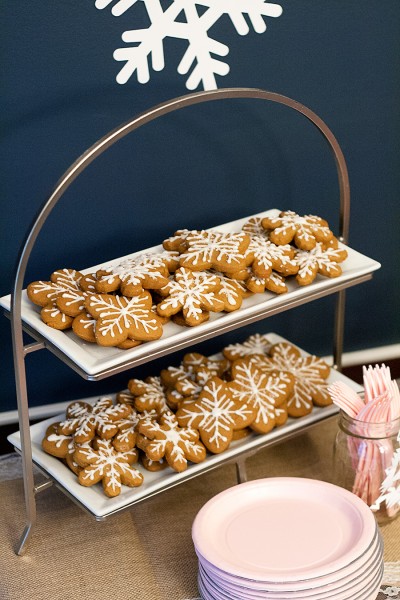 Plus a special cake just for Miss Nora.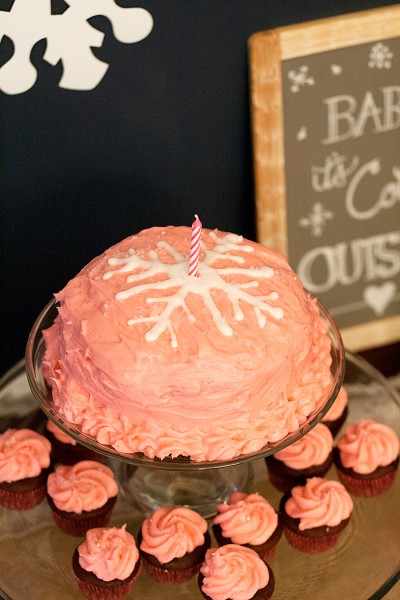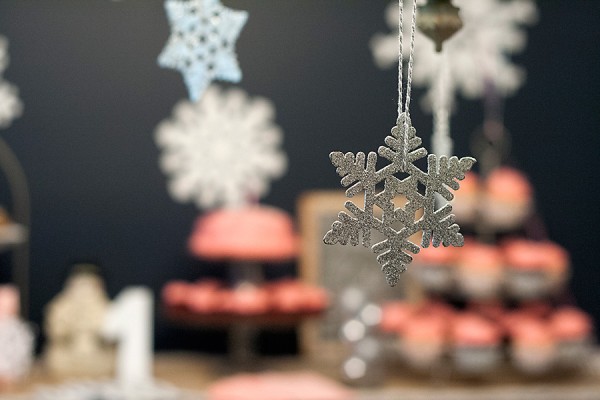 Our guest list included 6 three-year-olds, 4 one-year-olds, and a baby. And each received a gift bag with appropriately themed goodies (thank goodness for clearance Frozen items from Target!).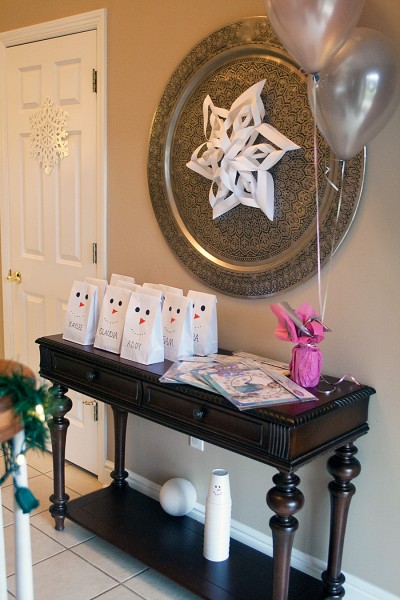 Nora was quite intrigued by her birthday cake. She very carefully took fingers full of pink frosting to her mouth. And I don't think she ever let her left hand touch the cake. Such a little lady compared to her brother!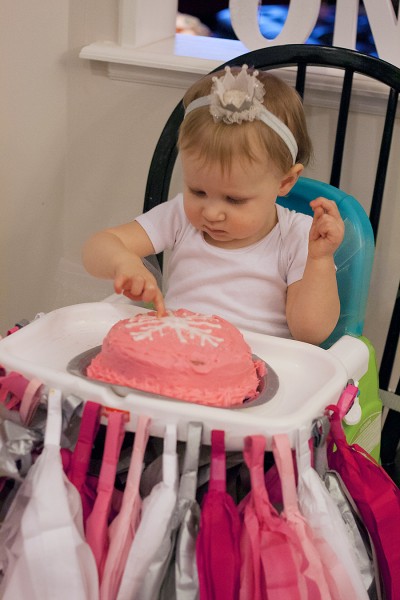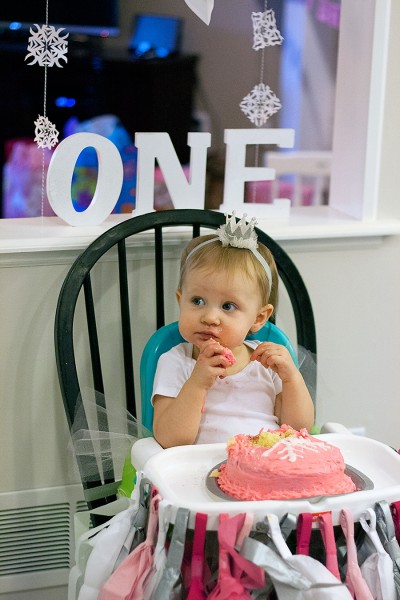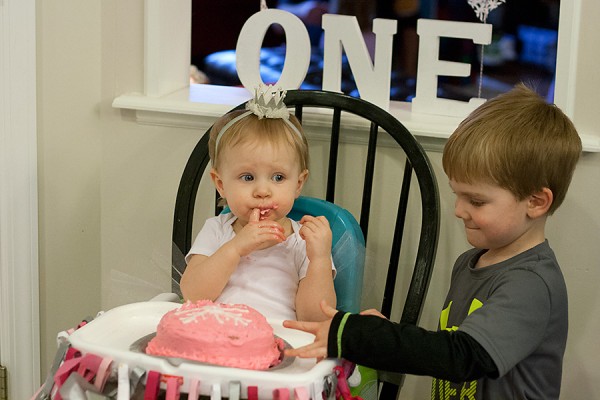 Such a perfect celebration for our sweet Nora Kathryn!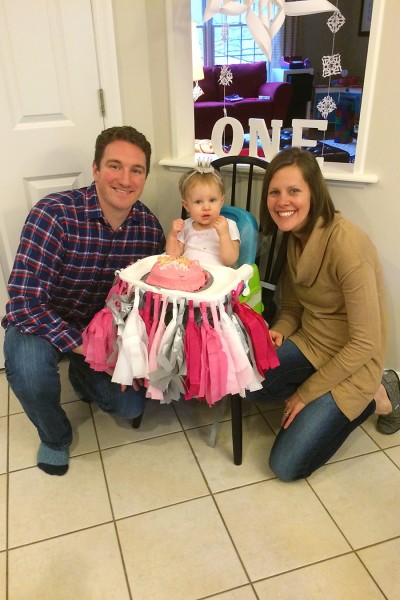 Save