Now that I've been in my new home for a solid 24 hours, it's time to get back to the wedding recaps.
Dad provided a solid arm for my walk down the stairs. Could either of us have smiled any bigger?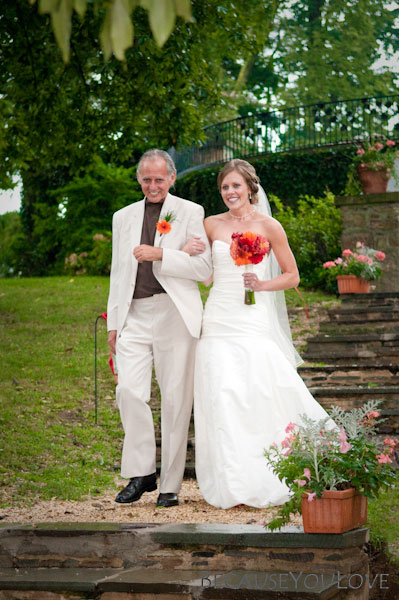 And here's the handsome man that awaited me at the bottom of the staircase.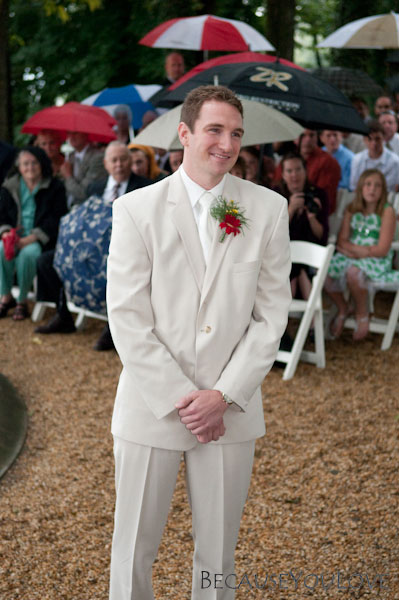 Dad told me he didn't cry, but I think this photo proves otherwise.
This shot sums up exactly why we postponed the ceremony for 30 minutes. We didn't want to marry anywhere else.
Nick was squeezing my hands so tightly that my diamond ring was jabbing into my pinky finger. I didn't let go, though.
Trying to maintain my composure while Nick promised to love me "in sunshine and in rain."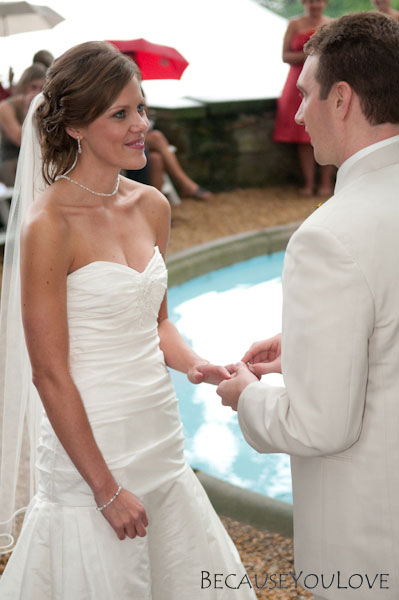 My turn to vow to love and cherish him for all the days of our lives.
Taking a moment to listen to "We are Man and Wife," performed by Susan Savia. (Though apparently Nick couldn't take his eyes off me!)
We did it! (Notice the mud already accumulating on the bottom of my dress. I did drag it down and back up the stairs, after all.)
{Photo Credits to Robert Winton}
Next: All You Need is Love