Hosting a St. Patrick's Day party in your 30s is quite different than hosting a St. Patrick's Day party in your 20s. While the kids watched our neighbors roll a keg onto their front porch at 7:30am, I started to prep meat and veggies for Guinness Beef Stew.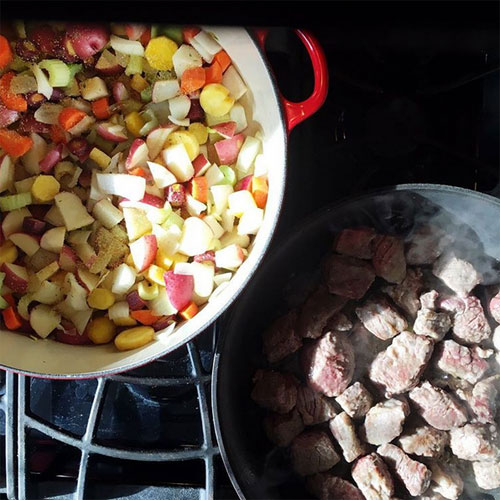 Then Sam helped to cut fruit and assemble a rainbow on the serving platter.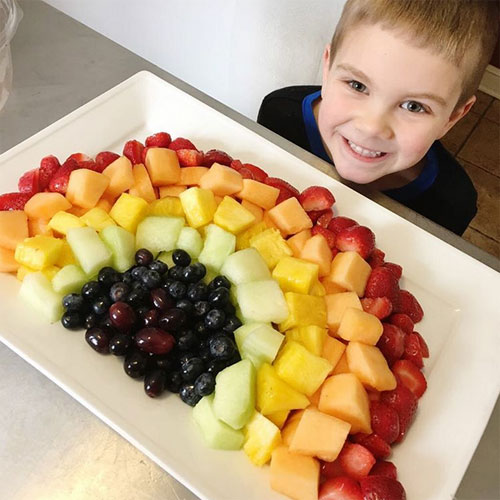 The kids couldn't take their eyes off the party happening across the street. "Why are they all drinking out of red cups?" Sam asked. What I didn't tell them is that those red cups were likely filled with green beer.
Meanwhile Nick chilled bottles of Guinness and Harp to make Black and Tans for our guests, and I gathered supplies to make leprechaun traps with the kids.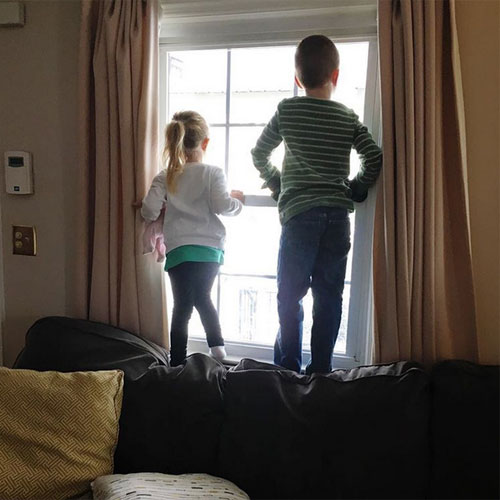 It was 24 degrees when we ventured down the street to meet our friends for the parade. The littlest ones could hardly move under layers of blankets, but the bigger ones didn't seem to mind the frigid temperatures. They clapped for the bagpipes and caught candy from the costumed leprechauns.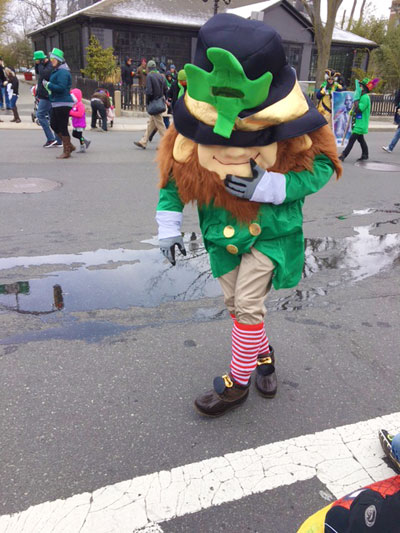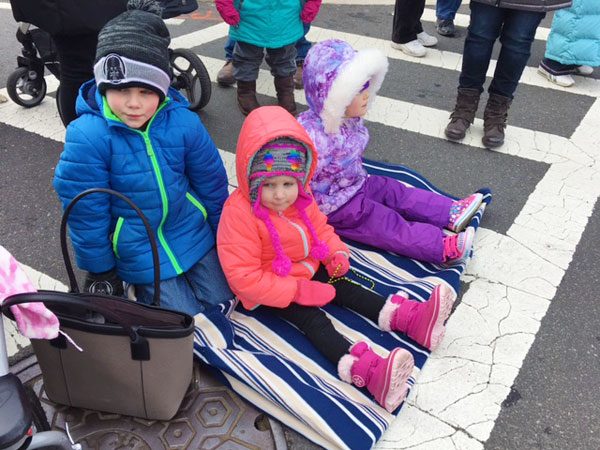 We lasted a solid 45 minutes before we walked back to our house and warmed up with stew and brews. Eight adults and ten kids was a lot for our "tiny" house (as Sam so fondly calls it), but it worked.
After lunch, I corralled the kids to the basement for craft time. Let me just say that I have so much respect for teachers who are able to complete projects with a classroom full of preschoolers. It took less than ten minutes for five kids under five to cut up a pile of construction paper, open every bottle of glue and glitter, unwind two rolls of tape, and unwrap a dozen pieces of chocolate. But we made leprechaun traps! Filled with candy and decorated with rainbows.
A successful party in the books!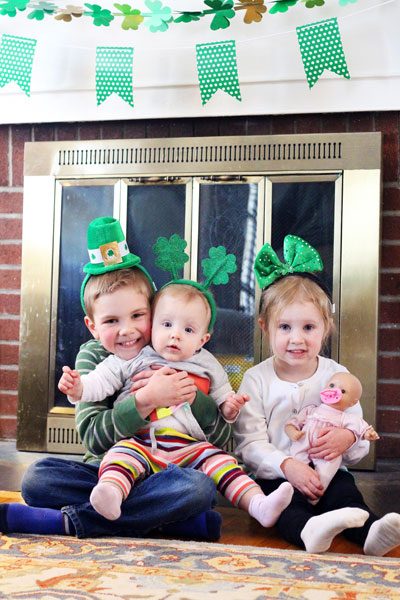 Sam continued to work on his leprechaun trap all week. He was very serious about catching that trickster. He built a ladder and created a trap door and set everything up outside his bedroom on the eve of March 17th.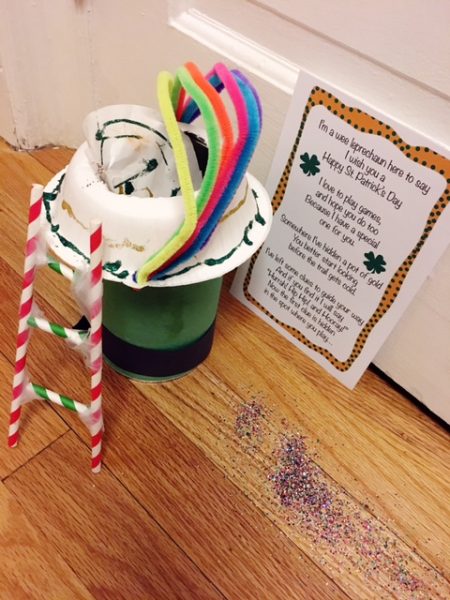 That sneaky guy escaped, despite Sam's best efforts. He ate all the marshmallows from the Lucky Charms and left a trail of glitter. He drew green beards on the photos hanging above the stairs and turned our milk green. And he left a scavenger hunt for the kids! It was so much fun to watch them race around the house in pursuit of their very own pot of gold. (Scavenger hunt found here.)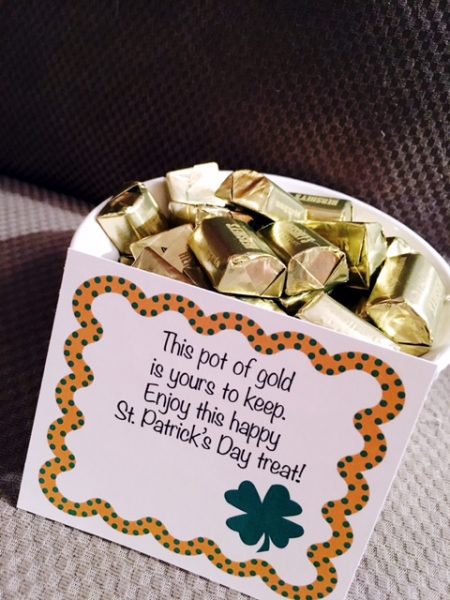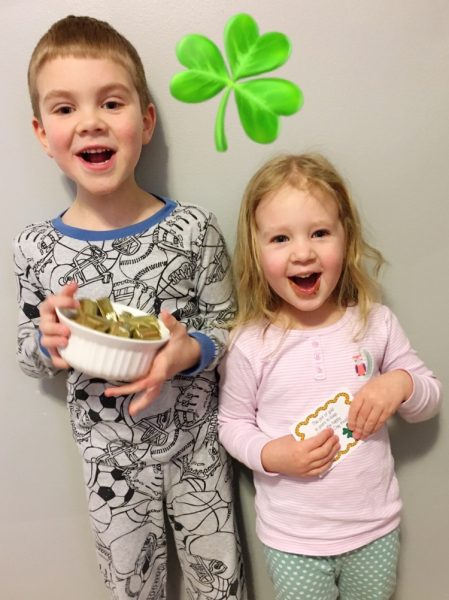 Hope your St. Patrick's Day was as lucky as theirs!
Save
Save
Save
Save