Summer's last hurrah will be celebrated next week in Virginia Beach. But before we leave for a few final days of sun and salt water, let's catch up on our (very eventful) summer.
33rd Birthday
Nick surprised me with an early birthday dinner at The Accomac Inn. And it definitely ranked in my top ten favorite meals. The highlight was the catch of the day served atop sweet corn and edamame risotto. Though, let's be honest, a cheeseburger and French fries feels like a gourmet meal when there are no tiny hands pulling food off my plate.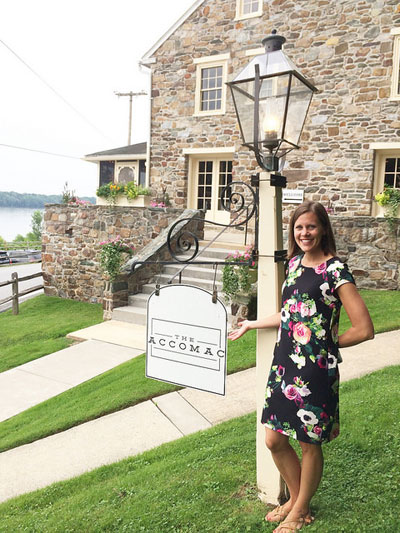 We spent my actual birthday with some of our favorite people in one of of our favorite places: Happy Valley! I gave the kids a quick tour of the WPSU studios, my freshmen dorm, and Beaver Stadium. We walked from the HUB to College Ave, from Old Main to the Creamery, and stopped for a few photos with the Lion Shrine. I have such fond memories of this place.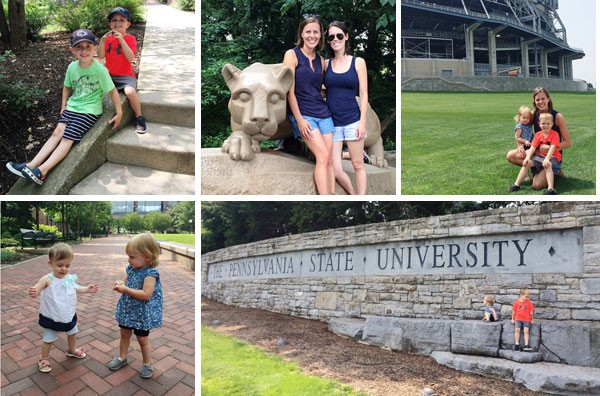 We even got to indulge in a Wiley family favorite — The Meadows — before heading back east.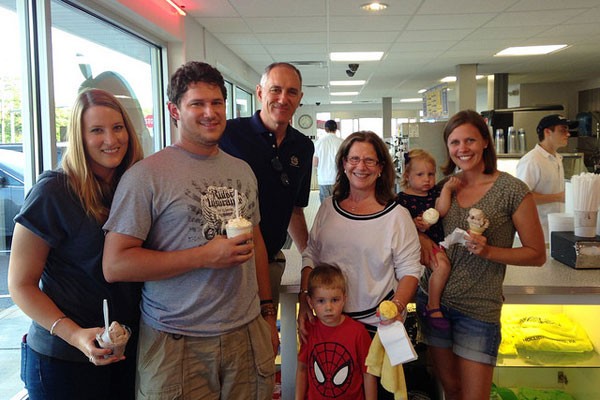 4th of July
We spent the fourth with family and tons of festive food.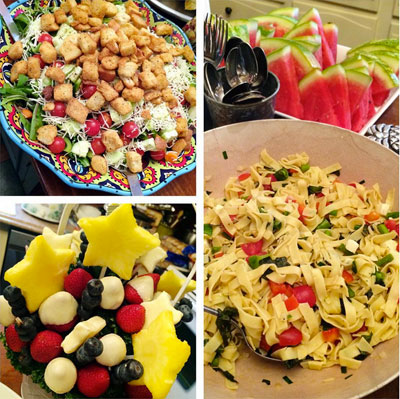 Nick wore his red pants, I did an improvisational tap dance to When the Saints Go Marching In. And the kids stayed up way past their bedtimes to watch fireworks from the backyard and march around the living room with glow sticks.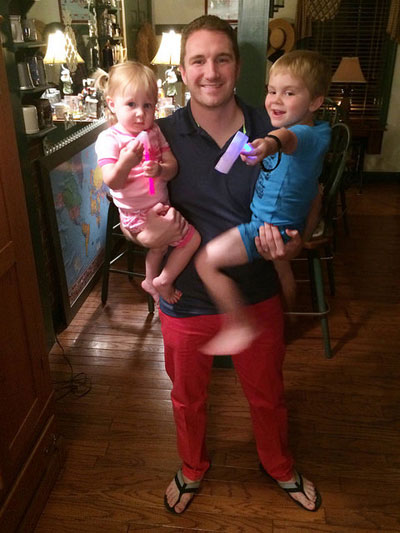 Hands-On House in Lancaster, PA

We invited Auntie Laura to the Hands-on House in Lancaster. And I love that this interactive children's museum stayed so true to its Lancaster County roots. We harvested corn and sorted eggs; we designed race tracks and built fences around miniature horses; we played post office and grocery store; we painted our faces; and we rescued the princess (Nora) from the dragon (Sam). I highly recommend this museum for toddlers and preschoolers!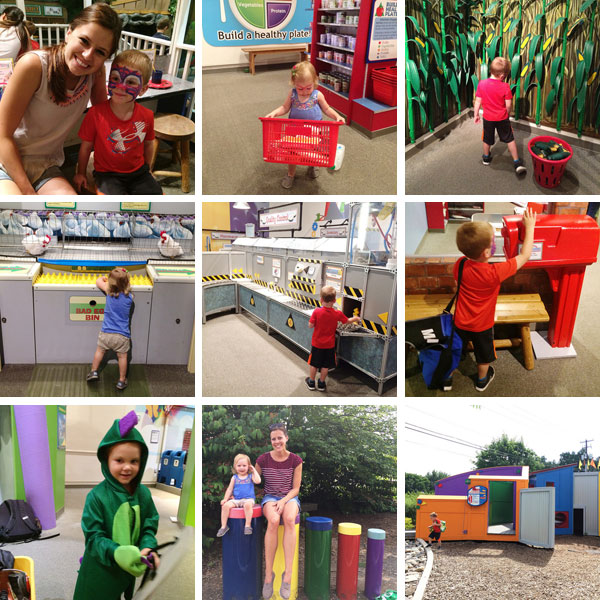 Lake Anna, VA
We reunited with some of our best friends at Lake Anna after a three-year hiatus. (Our lake reunions have recently been replaced by weddings and baby showers.) We watched the kids jump into the water and race big wheels down the driveway. We enjoyed an afternoon cruise on the pontoon boat, we were entertained by the boys' highly competitive 2 on 2 basketball game, and we played Cards Against Humanity after the littlest four finally fell asleep. (Not nearly as wild and crazy as our childless reunions, but definitely just as much fun!)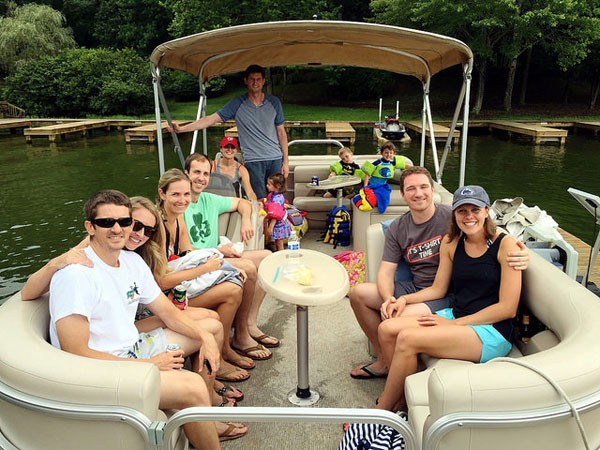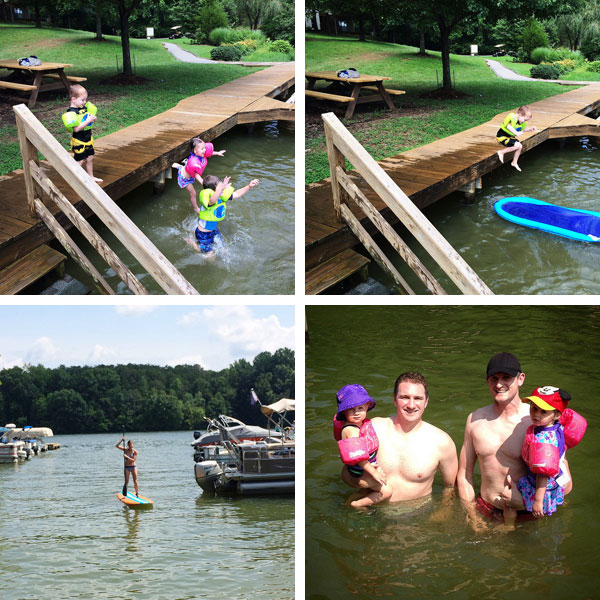 1st Birthday
And we returned to Greensburg for Miss Madison's first birthday celebration. We visited with best friends and old neighbors and remembered just how much we love that town and the people in it.