There was no place I would have rather spent our "homeless" summer than in my childhood home. One month later, and I know that my parents still miss the chaos that Sam and Nora and Lucy brought into the house.
My dad's mornings are definitely more quiet without kids requesting scrambled eggs and pancakes and stealing sections from the newspaper. And I really don't know how he gets any yard work done without his helpers.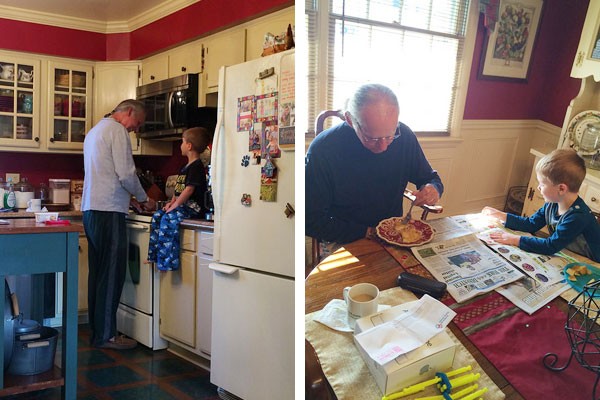 My mom grew quite accustomed to little hugs and kisses every morning before work and every evening when she returned home. They got lots more books and wagon rides and ice cream cones, thanks to Nini.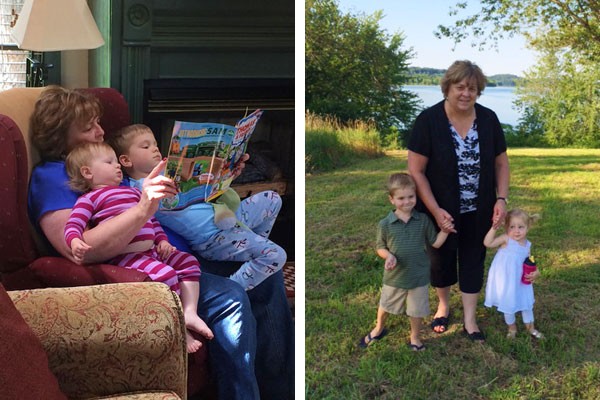 We also took full advantage of being so close to extended family. It was a special treat to watch my grandparents and aunts and uncles do things with the kids that I remember doing as a child: blowing bubbles, counting daffodils, raiding the fun bag, coloring with chalk, eating popsicles. We were able to attend every family picnic and celebration this summer, and Sam especially loved spending time with the "big cousins."
And I know not a day goes by that Lucy doesn't miss wrestling and napping with her buddy, Layla. Not to mention evening walks and playtime with Poppy.
It was bittersweet to pack our things and leave Dover. Of course, we were more than ready to join Nick in New Jersey. But this summer is one we will always cherish.