Five years, two kids, one dog, 36 mortgage payments, and an MBA degree later … we returned to the Riviera Maya. And it was just as beautiful as it was during our honeymoon.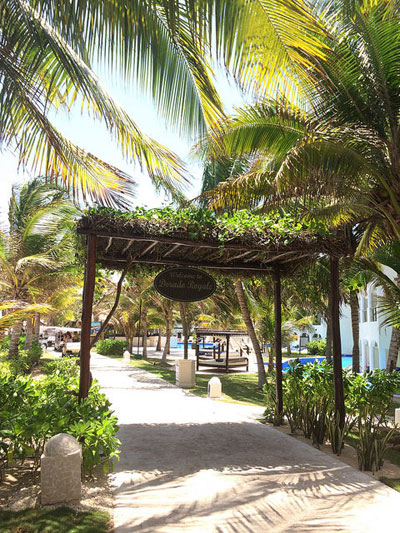 El Dorado Royale (a sister resort to El Dorado Maroma where we stayed on our honeymoon) was the ideal place to celebrate Nick's graduation and my three years of nearly single parenting. We had not traveled together without kids since Sam was one. It was time.
Nick took his final final exam from inside the resort, alongside a plate of guacamole and a cold cerveza. Then it was t-shirt time, fruity cocktail time, party time!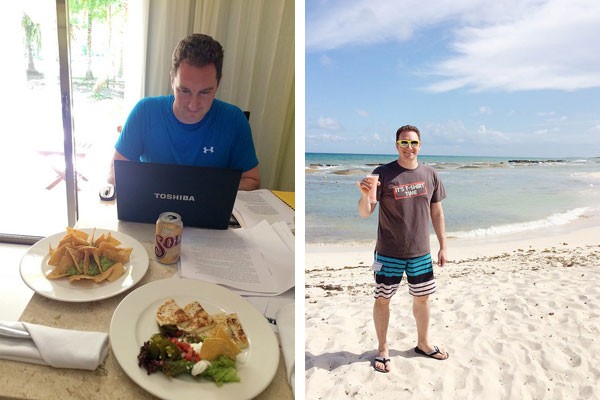 The Resort
Again, we were incredibly impressed by the service at El Dorado. The staff was friendly and accommodating; the resort was immaculate; the food was exceptional. No matter the hour, there were staff members on duty: tidying towels and refilling cocktails; escorting guests in golf carts; cutting down loose branches from palm trees; burying seaweed in the sand before the sun came up.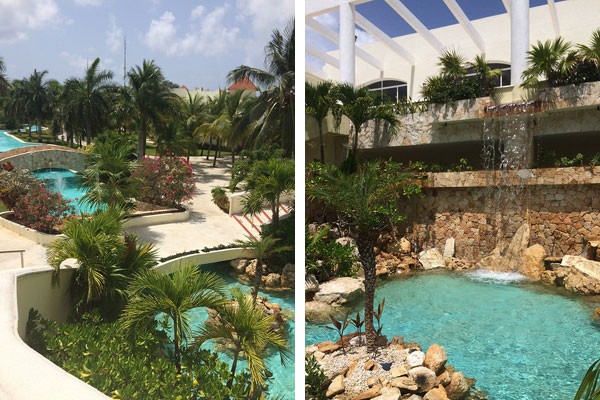 Our room at El Dorado Royale was not as memorable as the one we stayed in at Maroma. And I have to admit that the beach was a bit disappointing. It was shallow and rocky and not inviting. We barely dipped our toes in. However, they do have a five-year plan to improve it. And they offer more than enough pools (and swim-up bars!) to make up for it.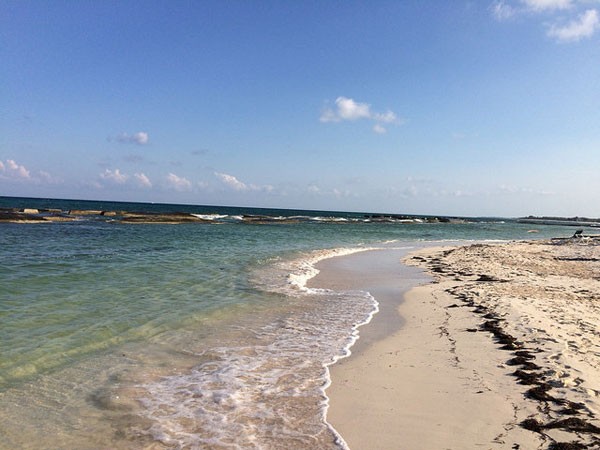 The Food
We learned during our trip that Karisma Hotels & Resorts coined the concept "gourmet inclusive." The food is simply amazing. And beautiful. And included in our cost to stay, which means we stuffed ourselves silly. We enjoyed Asian, Italian, Mexican, and Caribbean cuisine. Whole grouper, lamb and cactus mixote, duck carnitas, Mongolian beef, sushi, and Nick's favorite chilaquiles. We drank infused waters, margaritas, sangrias, Sexy Mamas, and tecates.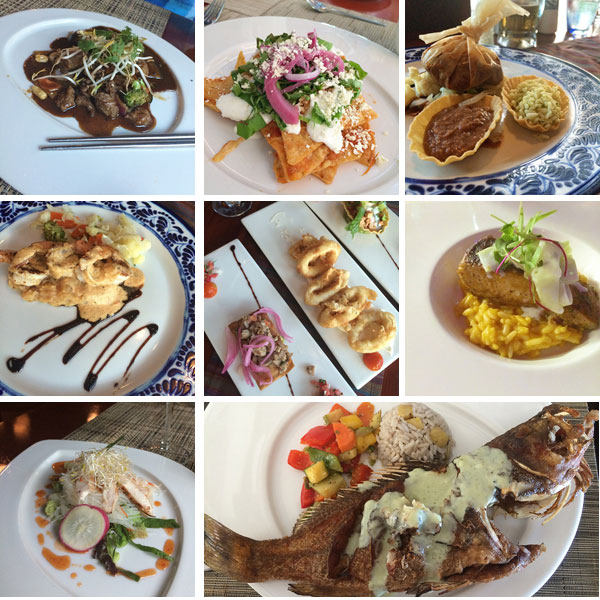 We learned on our very first night that you need to arrive early if you don't want to wait to be seated, especially at the more popular restaurants like Kampai and Santa Fe. Of course, it's also not so bad to drink a few cocktails and listen to the waves crash while waiting for your table.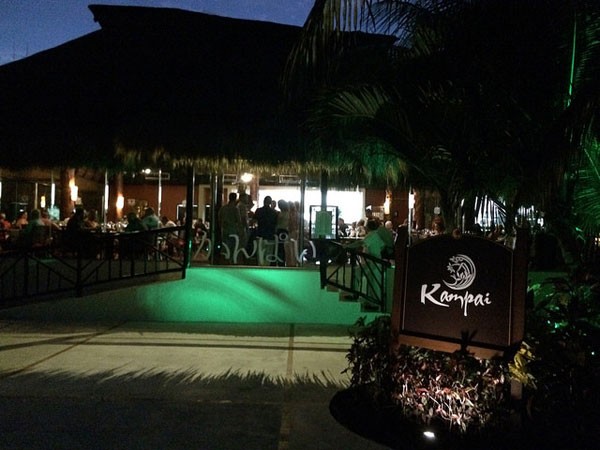 Our most unique dinner was inside the resort's culinary theatre: Fuentes. The chef took us on a tour of Mexico with his four-course meal presentation. It was entertaining, and the food was, of course, delicious.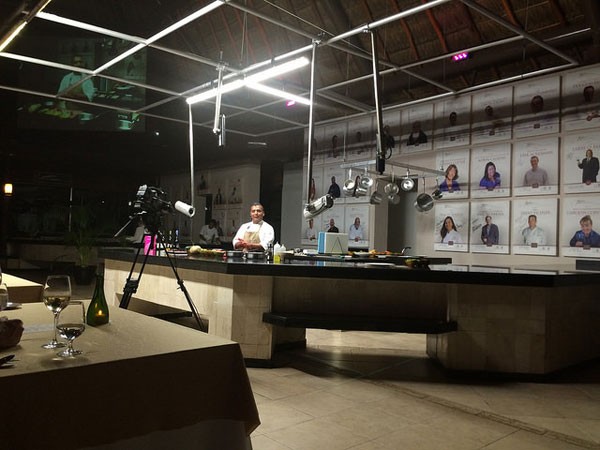 We also enjoyed several afternoons of grilled meats and seafoods poolside and participated in a mole cooking class.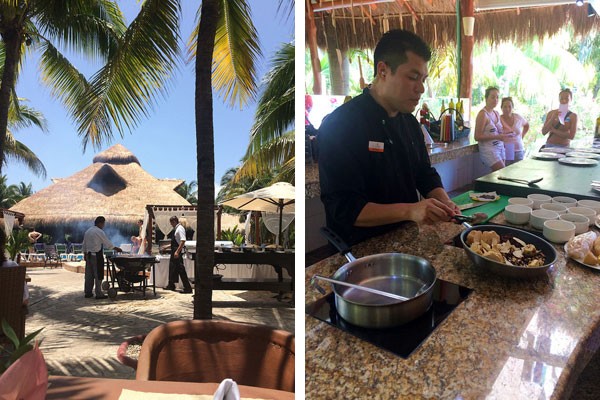 The Fun
We were lucky enough to celebrate Cinco de Mayo in Mexico. (Although the day is not nearly as significant to Mexicans as it is to Americans. They compared it to celebrating the Battle of Gettysburg). Nevertheless they took the opportunity to decorate with festive flags and sombreros. And we were told we could only drink tequila. No complaints here!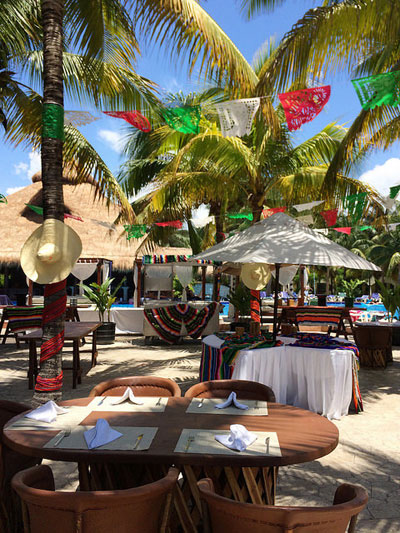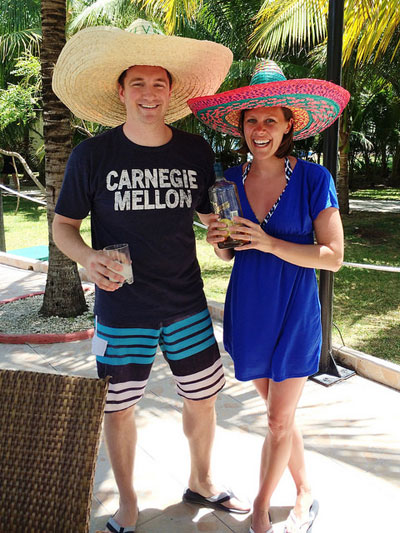 We chose not to do any excursions off resort, though we did spend a morning biking off all the gourmet food and cocktails we were consuming. We got a tour of the farm and the greenhouse and met some of the local animals. We also played beach volleyball every afternoon — which granted us permission to indulge every evening.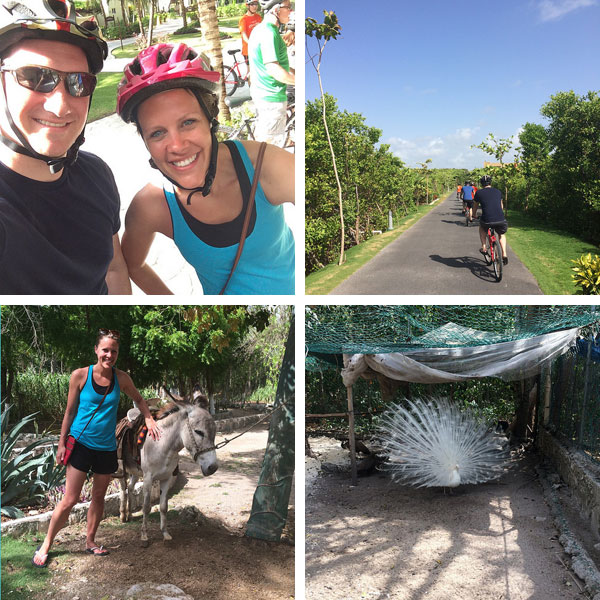 The resort offers a variety of entertainment every night — from live music to a circus performance to a Michael Jackson impersonator. It was so much fun to get dressed up and have a date every night during our stay!
We also treated ourselves to the couples Sky Massage over the water. This was an additional charge, but worth every penny.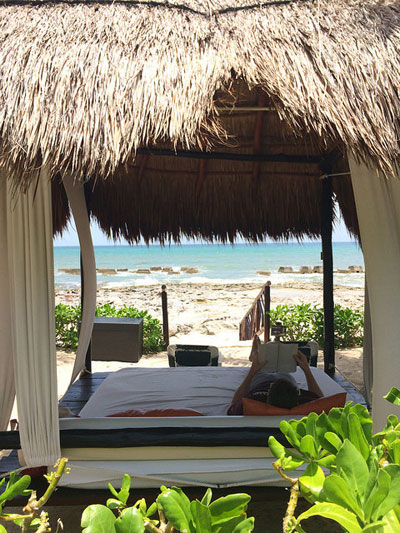 It was the absolute perfect escape. No responsibilities, no school work, no house work, no cell phones (except to FaceTime with the kiddos every afternoon — because, yes, we missed them terribly!). We returned well rested and tanned and ready to embark on our next chapter together.