Last year was a big wedding year for us: six total. And Sam was ring bearer in three of them. He matured a lot between July and November.
Wedding #1: Sweet drummer boy insisted he walk down the grassy aisle after Mommy, rather than with her. He proudly beat his drum for five seconds before he realized that the eyes of about 100 people were on him.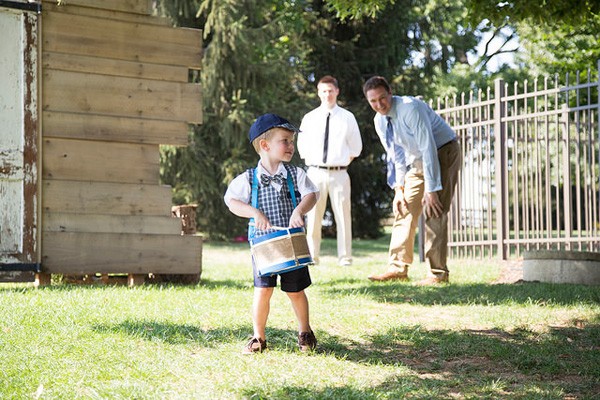 Daddy to the rescue! Sam reluctantly finished his walk while clutching Nick's hand.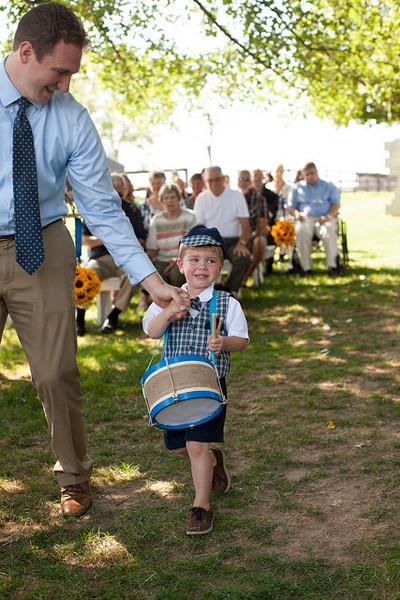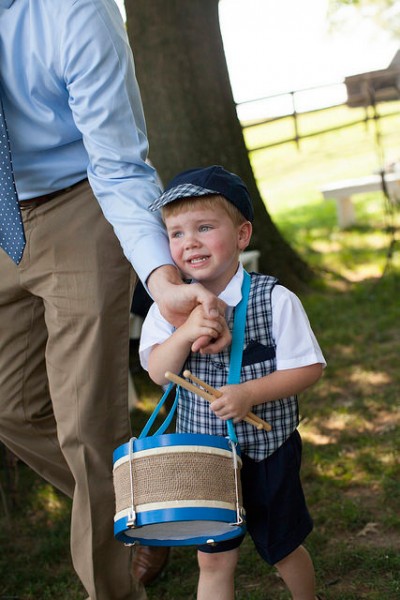 There were tears, but nothing that a few lollipops couldn't fix. Plus a big hug from his finally official Uncle Steepie.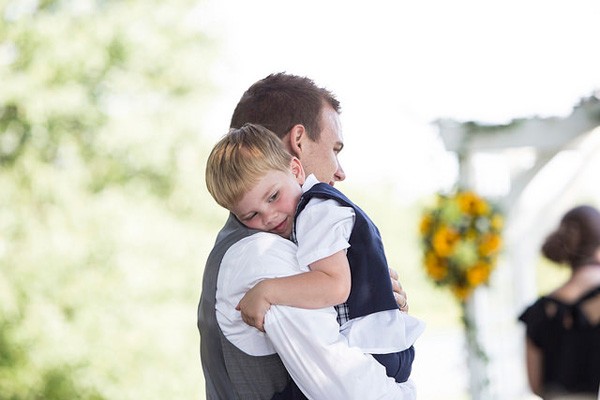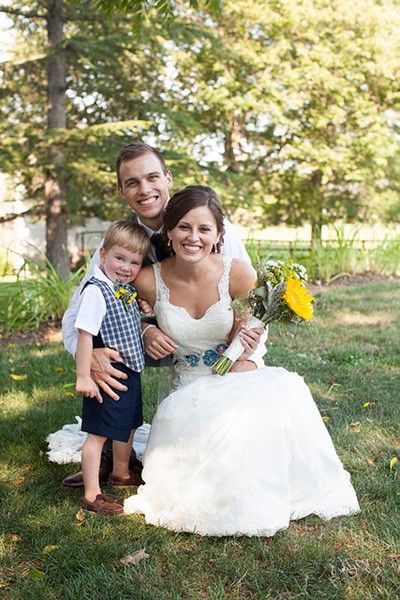 He wasted no time after the ceremony, though, morphing back into Wild Man Sam. He ran around the cocktail hour, brought "presents" to me at the head table during the reception, and danced his little heart out with the beautiful bride.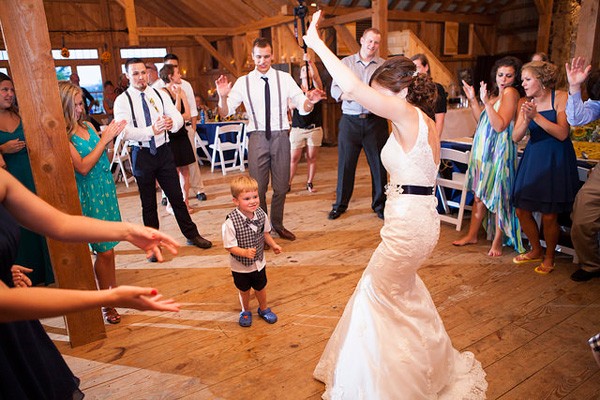 Wedding #2: Classy Country Club wedding in Washington, D.C. Sam wore suspenders and a bow tie and was thrilled to hang out with Daddy and the "big guys." He also didn't mind at all walking down the aisle with two blondes.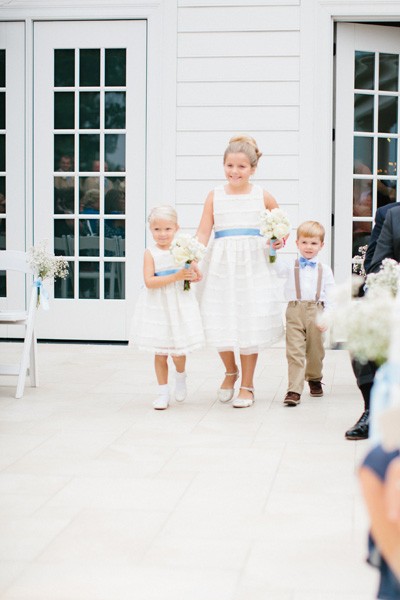 Once again, lollipops and gummy snacks kept him busy during the ceremony, and he was excited to get photos taken with "Uncle" Mike and his lovely wife.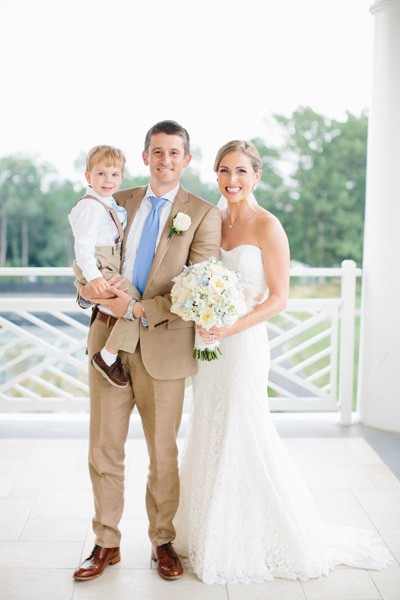 Mike and Kayley gifted Sam his very own Superman cape, which he wore proudly during the entire reception. And he even allowed some of the "big guys" to borrow it for a few silly "Clark Kent" photos.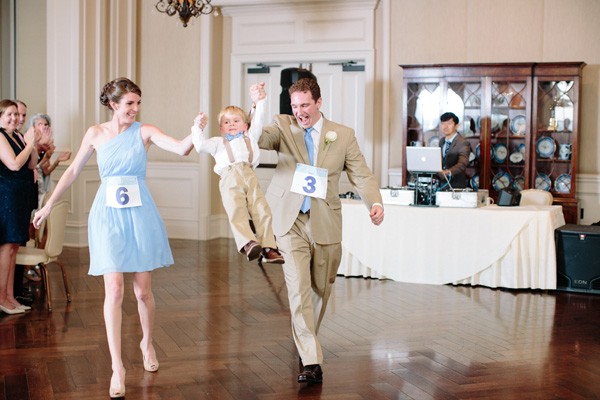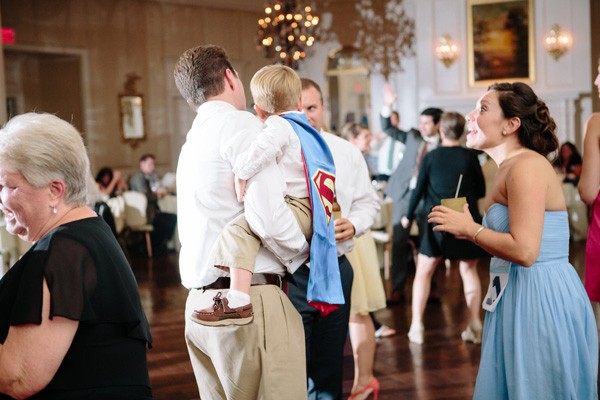 Wedding #3: This was the big one: almost 300 guests and the longest aisle yet. But Sam totally rocked it. He looked incredibly dapper in his charcoal tuxedo. And I think he fell a little bit in love with the sweet flower girl. Yes, the day was all about Erica and Matt. But these two almost stole the show.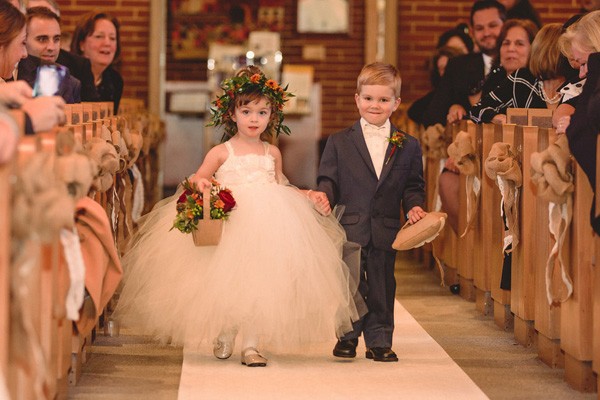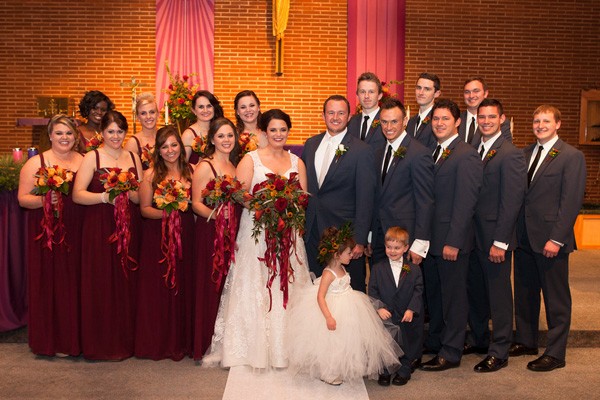 They even surprised all of us with their entrance into the reception! Cutest couple ever. (Aside from the new Mr. and Mrs., of course.)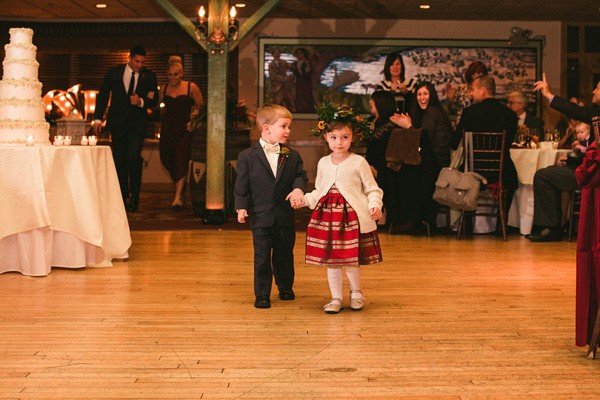 And this night marked the beginning of Sam's obsession with "Shake it Off."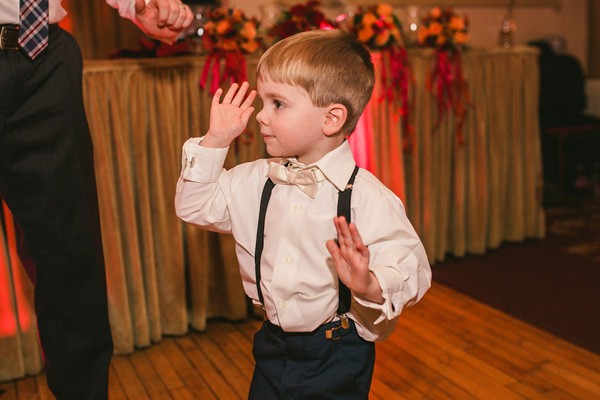 Gosh, I love this little man!