A few holiday highlights before we ring in the new year.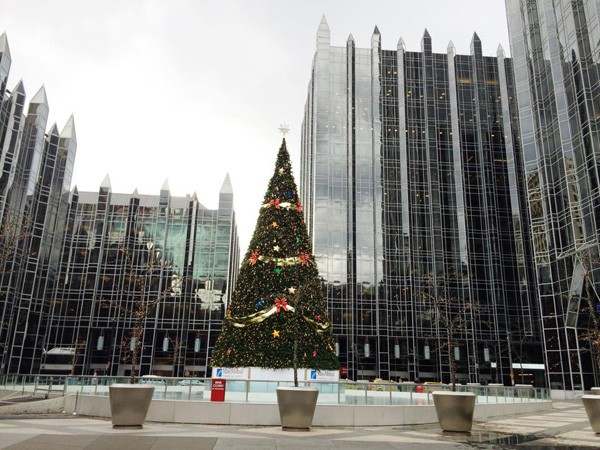 We were so excited to host our German friend, Anne, in mid-November. We explored Phipps Conservatory, ate at Church Brew Works, and took her to the top of Mount Washington. We also enjoyed a lot of down time with the kids.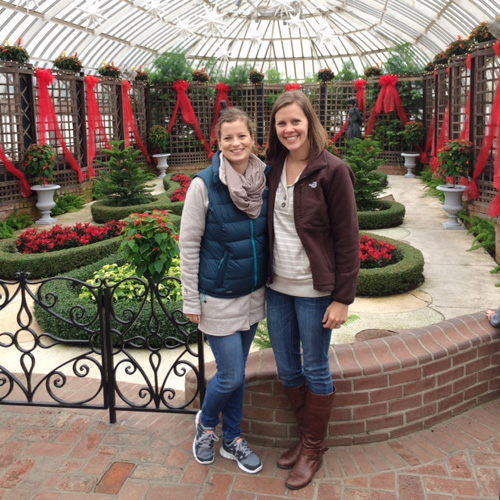 Just a few days before Thanksgiving, we took Oma and Opa to the Christmas Market in Pittsburgh. The weather was perfect for strolling the German storefronts and enjoying bratwursts in the square. We were incredibly impressed by the display of gingerbread houses inside PPG Place, and the skating rink rivals Rockefeller Center.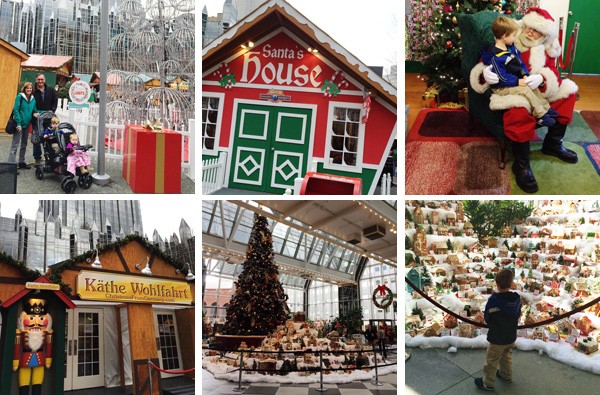 Bobby the Elf made his anticipated return on December 1st. He brought breakfast from the North Pole, and Sam's excitement was contagious.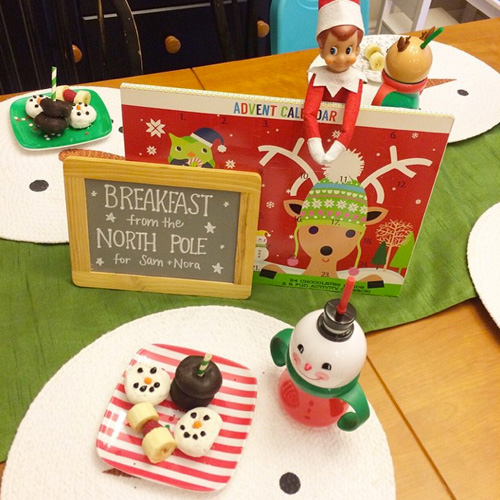 St. Nicholas visited our house just a few days later. Our shoes were filled with our favorite candies, and we each got a new book and a pair of slippers.
Chrissy and Reese invited us to Rizzo's for dinner with Santa, Mrs. Claus, Frosty, Rudolph, and a whole bunch more Christmas characters. Though, not surprisingly, Sam wanted nothing to do with anyone but Santa.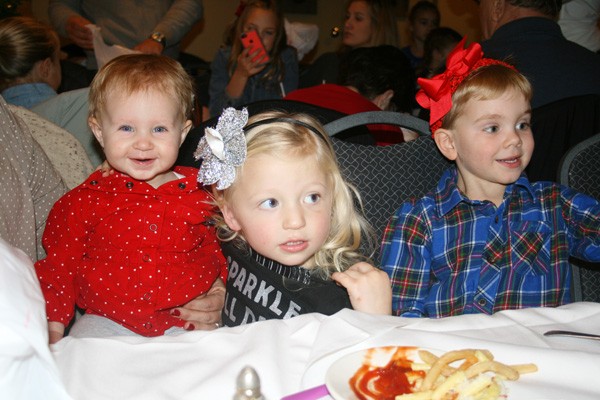 One of our favorite local spots, Winnie Palmer Nature Reserve, hosted a Winter Wonderland event with crafts, games, cookies, and a visit from Santa.
Our little friend, Owen, turned one in December, and he had his birthday party at a local firehouse. Both kids loved climbing onto the firetrucks and riding in the sleds.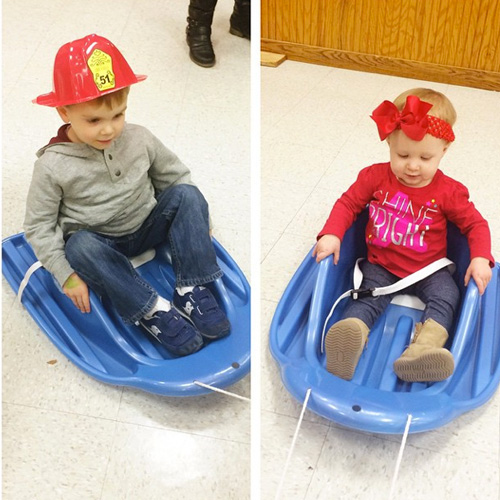 Tree time! We drove to Fleming's Tree Farm on a very soggy Sunday and were too intimidated by the mud and the crowds to actually get our tree there. But we did get an awfully cute picture of Sam before we left.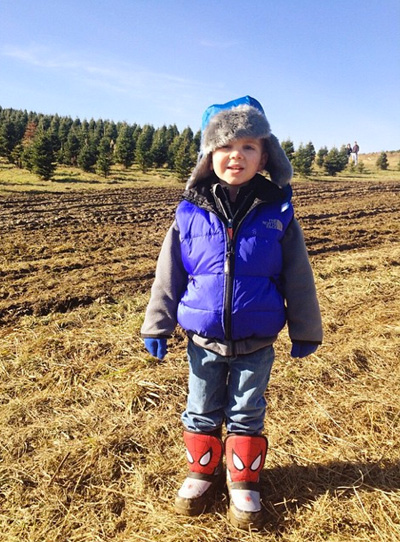 I really should have attempted our first holiday craft project later in the day — when it was acceptable to drink wine. I'm still amazed that our kitchen is not covered in red and green hand prints.
We traveled to Dover for cookies and cocktails and gingerbread houses.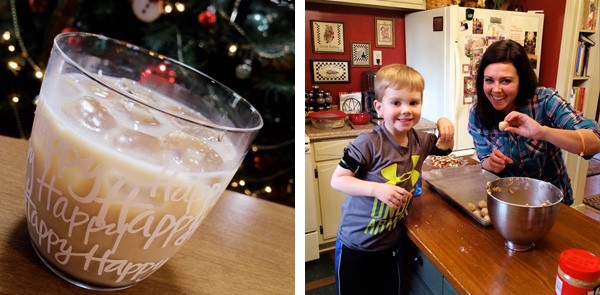 And a new dog joined Santa's sleigh of Goldens. Hi, Breck!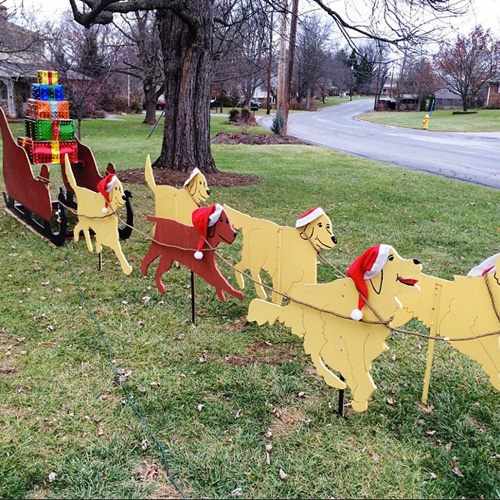 My little helper did lots of Christmas shopping and baking with me this year while big brother was in school.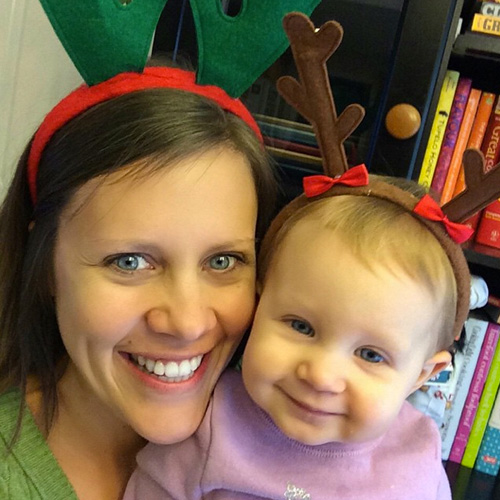 We went to the zoo with the Flanders Family for lunch with Santa. Sam was still terrified of the man dressed like a polar bear, and Nora still screamed when we sat her on Santa's lap.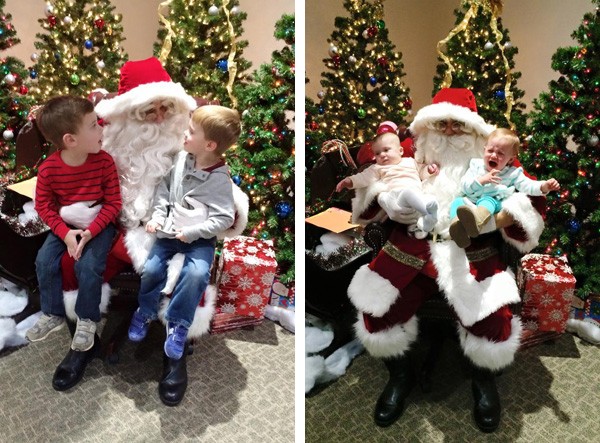 But everyone loved the animals — the roaring lions, the elephants snacking on hay, the sharks, and the polar bear that swam right over our heads.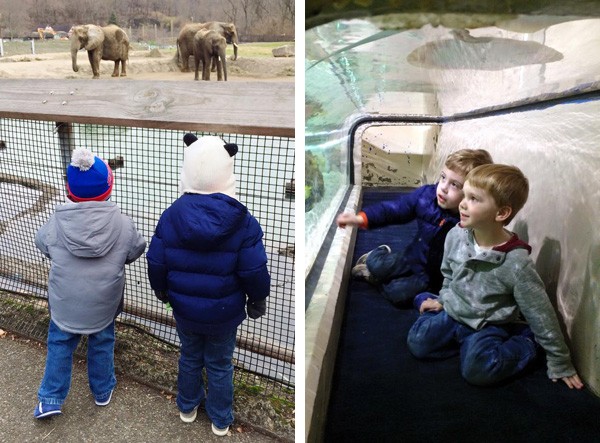 Next up: The main event — that lasted a full week.