My little sister married the love of her life in July. Laura was an absolutely stunning bride. And Stephen's love for her was obvious in every look and every kiss. They were wed at the quaint Lakeview Farms, located less than five miles from my parents' house. Tilande Entertainment created an awesome video of their big day, and Erin Keough Photography took the lovely photos. Enjoy a few of my favorite moments and memories!
I took my title of Matron of Honor quite seriously. I designed their invitations and programs and the chalkboard signs that decorated nearly every corner of the venue; I  happily gave her my wedding earrings to wear; I intercepted questions and concerns on the big day; and I beamed with pride and tears and true joy as I stood beside her at the altar.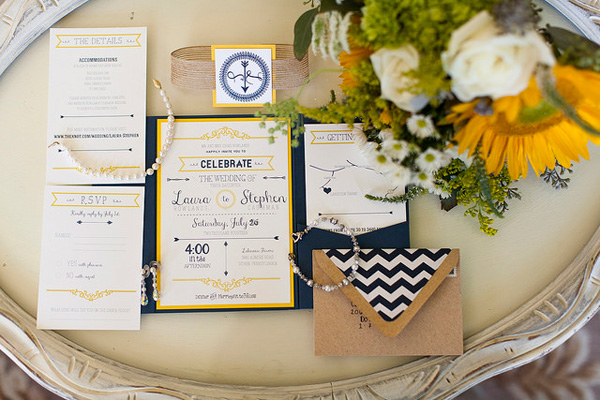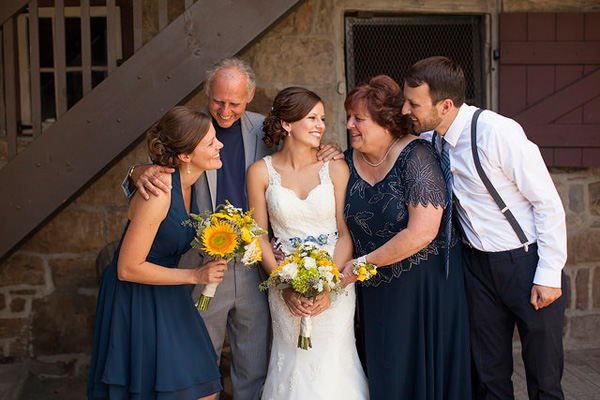 Our little drummer boy had a minor meltdown when he realized all eyes were on him. But he quickly recovered with help from Daddy and lots of lollipops.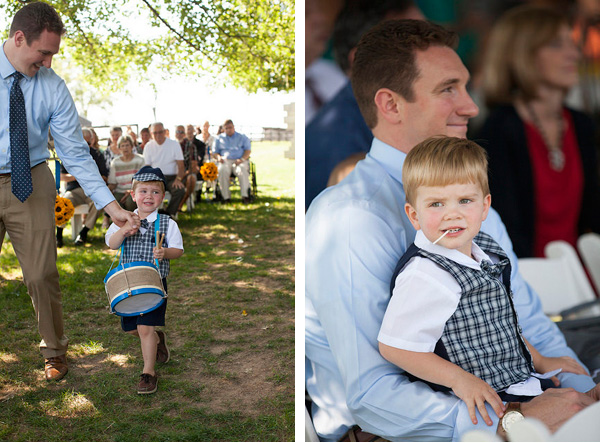 Dad escorted Laura through a set of barn doors and down the grassy aisle lined with sunflower pomanders while the guitarist performed "A Thousand Years." Stephen's cousin officiated the ceremony, which included communion and footwashing. They exchanged vows and rings and sealed their promise with a kiss. It was beautiful and spiritual and perfectly represented their honest and radiant love.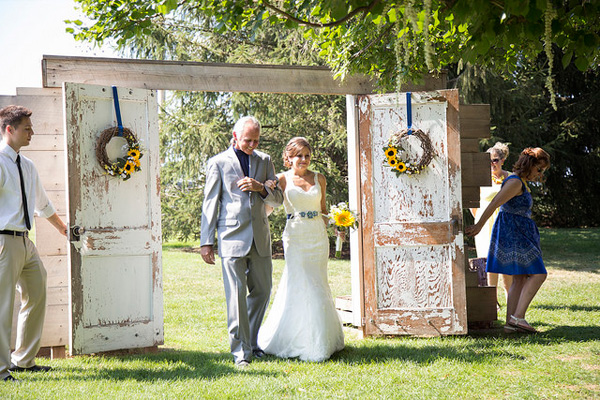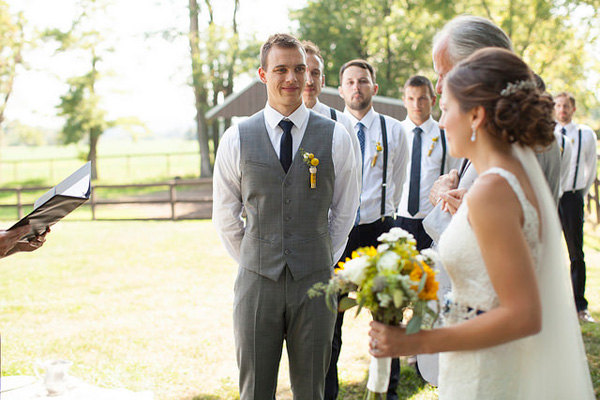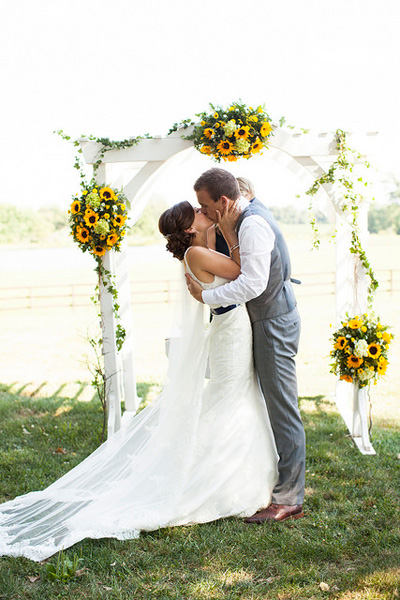 Following the ceremony, guests were ushered to the cocktail hour where they enjoyed delicious food prepared by a family friend.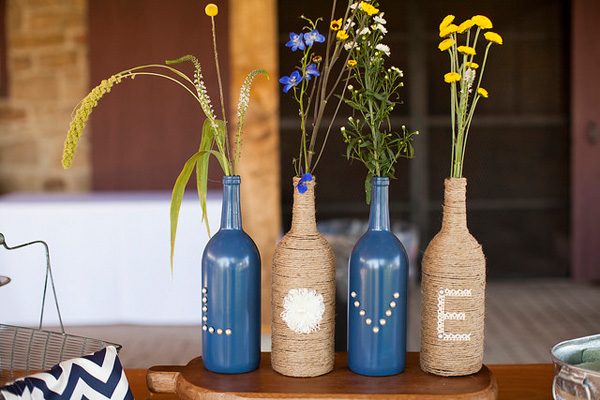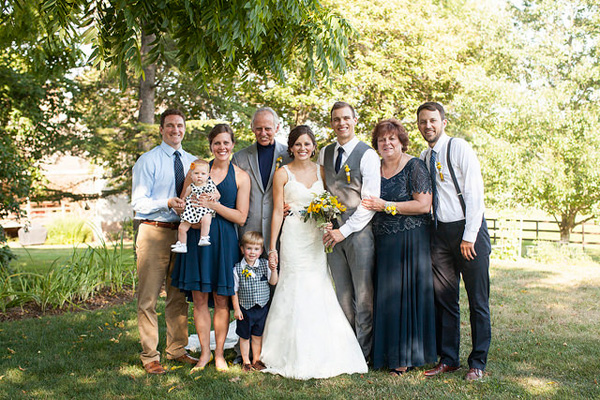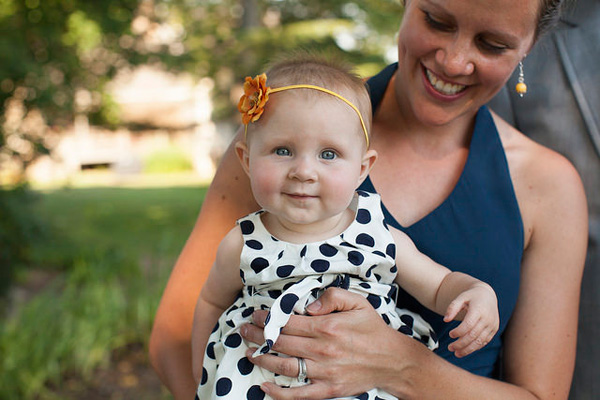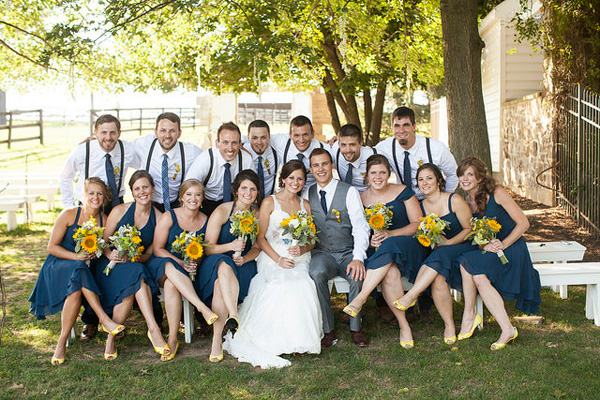 I followed Laura and Stephen around the farm while they posed for amazing photo after amazing photo — holding Laura's train with one hand and a plate of food for the newlyweds with the other.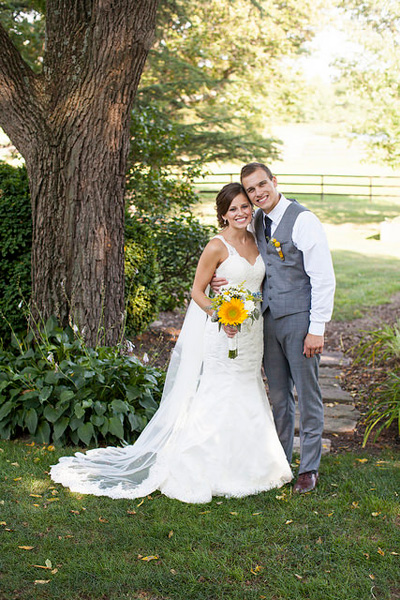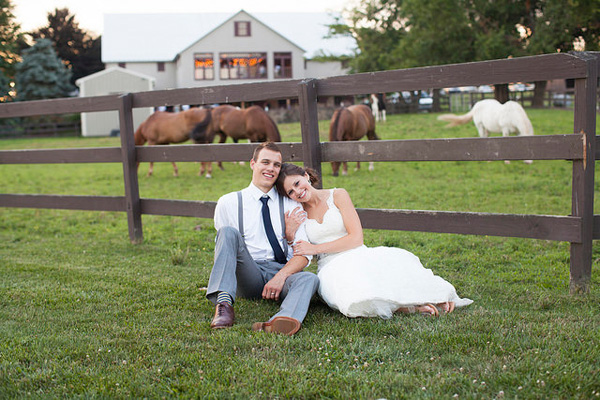 Then it was time to head into the barn to celebrate! Every single detail was just as Laura and Stephen had envisioned — from the table runners made by my mom and the chevron napkins sewn by my aunt to the mason jars with hand lettering by Laura and the various wood projects completed by my dad to the menu cards designed by me and the sangria made by Stephen.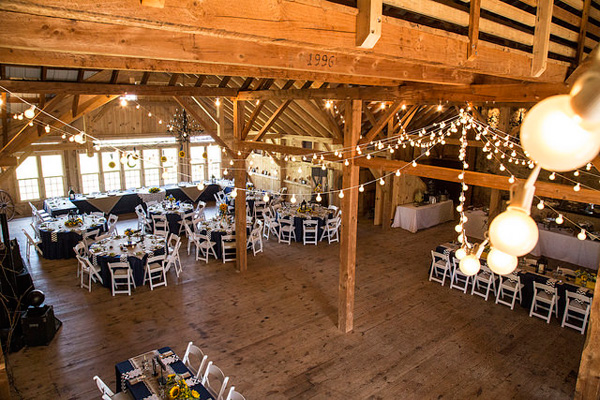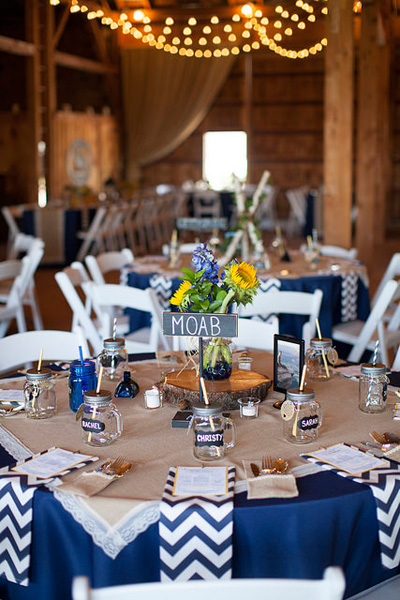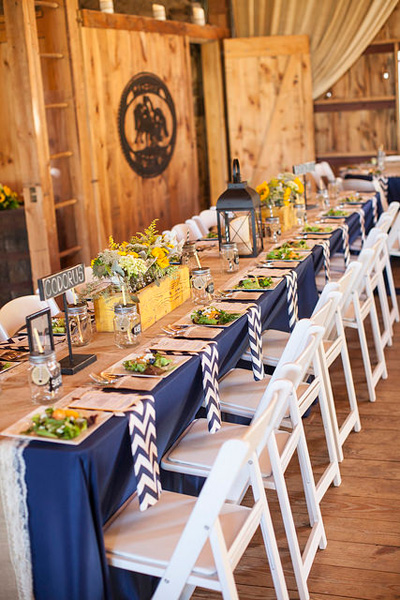 Laura and Stephen danced their first dance as husband and wife, then she rocked out with Dad to "My Brown-Eyed Girl."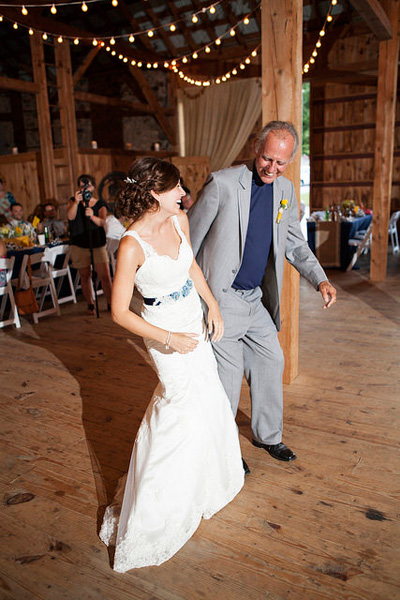 And I somehow managed to get through my Matron of Honor speech without getting all choked up.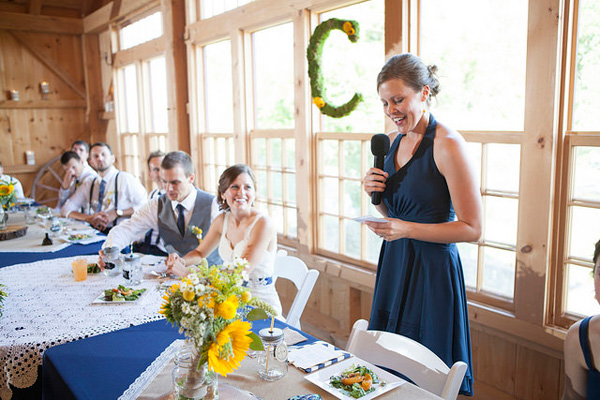 Laura and Stephen were excited to hire the DJ from our wedding (and Stephen's brother's wedding, too!), and he was just as wild and fun as ever. Wild Bill certainly has a knack for getting folks onto the dance floor!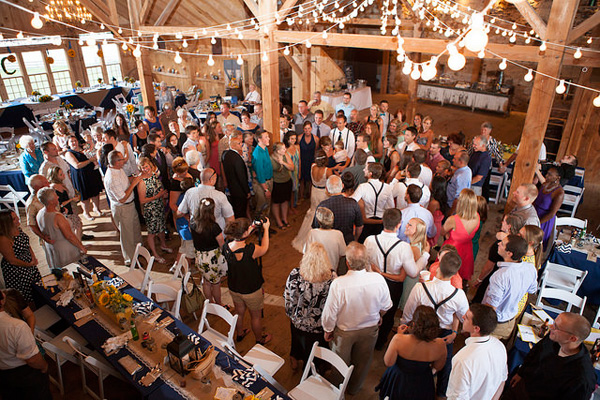 Stephen's sister baked the cake, and the mini desserts were prepared by the same family friend who catered the cocktail hour.
They had lots of fun with the garter and bouquet toss. And we were all pretty excited that my brother's girlfriend caught the bouquet!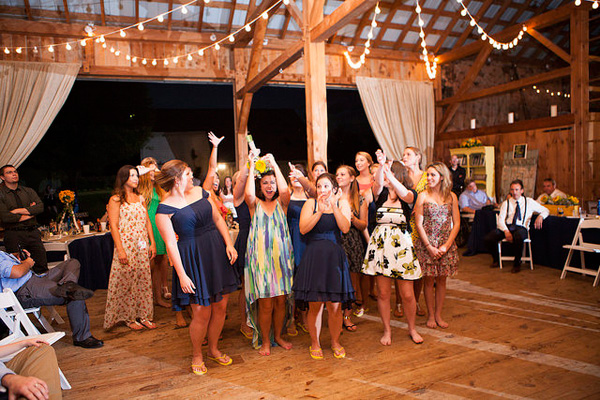 The dance floor was crowded until the very end of the night when we all lined up to send off the newlyweds with sparklers (that we didn't get to use at my wedding five years ago because of the torrential downpour).
It was truly the perfect day to celebrate the love of two of my favorite people. Congratulations to Laura and Stephen!